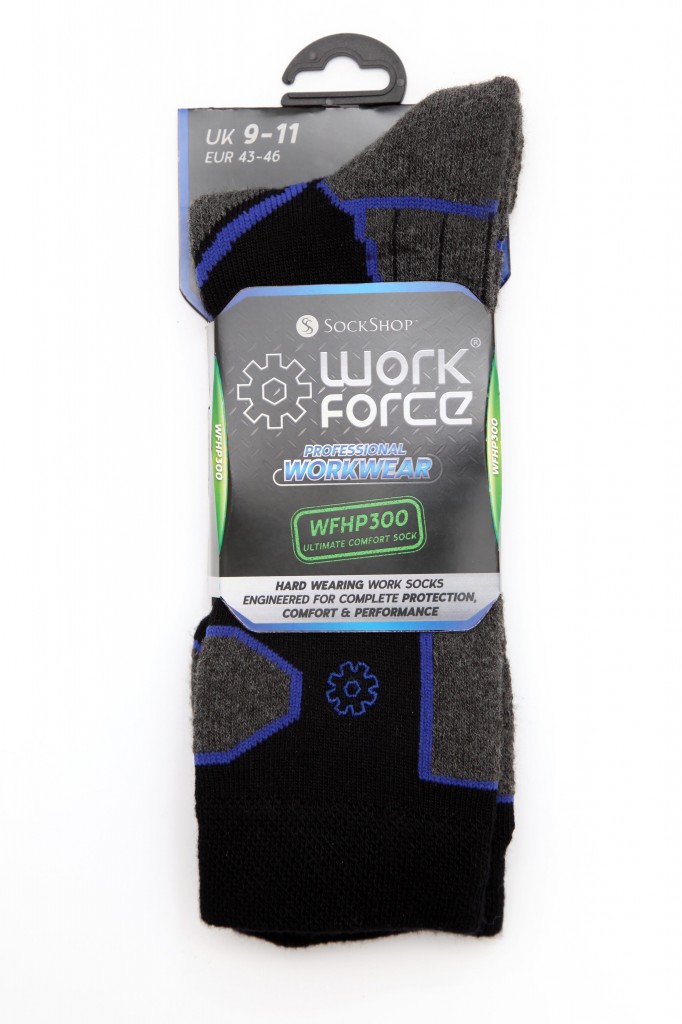 Autumn is officially here. The weather's getting colder and the darkness is drawing in, but it doesn't mean that your feet have to suffer.
Protecting yourself whilst working in difficult conditions is of paramount importance for all construction and engineering professionals. With the weather growing colder it is vital to protect and support all parts of your body, including your feet. Workforce offers a diverse sock range designed to provide the perfect solution to the problems of uncomfortable feet experienced by many when they are working outside or in challenging circumstances.
Television's celebrity builder and DIY expert, Tommy Walsh knows how important it is to look after your feet at work as the weather gets cooler.
"People often overlook their feet when they think about their workwear through the Autumn months but it's essential that your feet are protected and warm while you're at work. Workforce socks are perfect for this, They're warm, but never get too hot; they're padded, extra strong and fit comfortably with my working boots and shoes. I don't know how they've done it, but Workforce has a range of socks ideal for all workwear purposes."
The range of socks includes designs with advanced technology such as arch support, terry cushion panels, anatomically constructed left and right feet, Silverplus™ technology and heavy gauge rib, all engineered to provide the wearer with the comfort and security they need to work better and more safely for a wide range of different tasks.
Workforce also has socks designed specifically for colder working conditions. The Classic Thermal Sock features full terry cushion footbed for the maximum comfort and shock absorption with 90% acrylic to ensure the cold is kept out all day. The Heat Holders thermal sock also has a high acrylic content but this is paired with Soft grip welt for extreme all day comfort.
The Workforce range offers styles that can be easily chosen for their unique features, with a bespoke design suited to different tasks and footwear.  Workforce Long Boot Socks offer increased support to the heel, toe and arch areas, ensuring greater durability and the specially developed Construction Sock brings together a combination of fantastic features that work with the requirements of a wide range of construction professionals.
For safe, comfortable socks that work as hard as you do, Workforce socks are the perfect choice for construction professionals, for a wide array of different DIY projects or simply for ensuring maximum comfort and support when worn for a number of different activities.  With 17 different designs currently included in the range, practicality is always a priority and Workforce guarantees to provide a hard working sock that doesn't compromise on style or comfort.