We have all seen changes to the way people work throughout the Covid pandemic; particularly how many people have made the switch the either fully remote working or flexible/hybrid working. For many different reasons, a large proportion have chosen to make this new way of life – and work – permanent and are seeking longer term solutions and practices to what was once considered a temporary option.
Whilst safes themselves really haven't had to change their purpose or focus; considerations such as GDPR rules that once covered the traditional office and official place of work are now required at home too. Home safes were perhaps less popular for personal items but now that domestic environments are being used for professional purposes, the security systems need to be in place at home. As well as having GDPR compliant safes suitable for home office settings, Phoenix Safe has introduced a number of new products over the last two years, which include lightweight fire safes (ideal for home) and the new 'Steel Storage' products.
The 'Dream Series' is available in three different soft 'pastel' colours with a fully-lined interior to make it more appealing for use at home, stand out from the 'business' safes if you require multiple solutions, and fit in with interior design preferences.
Covid changed the way we work but also the way we relax, especially when it comes to holidays. As such, with more people having 'home holidays', the Phoenix Safe 'Palm Series' is a small Key Safe ideal for use by holiday and AirBnB-type rental properties.  This allows remote one-time access codes to be generated by an App, so the owner doesn't have to be at the property to give access to the guests and vice-versa at check out.
The Phoenix Palm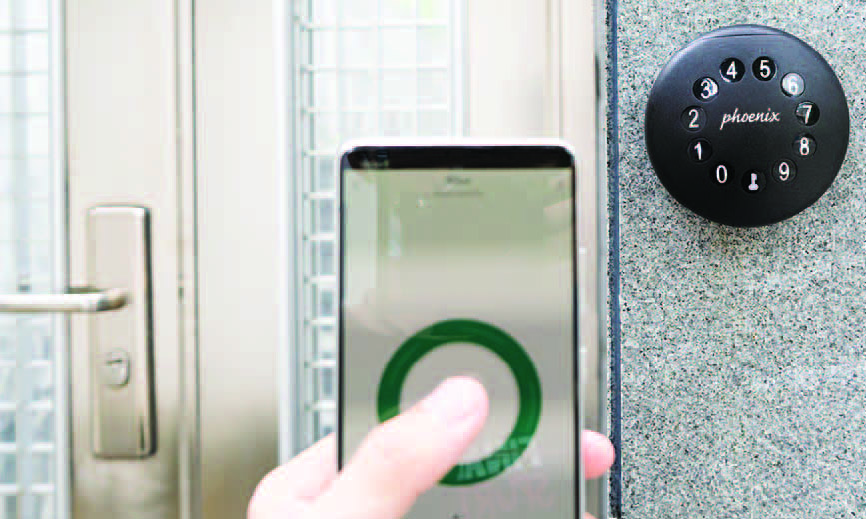 THE PHOENIX PALM is a high quality smart key safe, ideal for House Rentals/Airbnb, Social Care & Homes, Parcel Deliveries, Offices, Schools, Factories, Construction Sites and much more with its Mobile remote App Control. An easier way to manage your keys, and enjoy your life with peace of mind.
LOCKING – Class C Lock with Acrylic Touch Pad including Bluetooth, 100 set Pin Code capacity & Mobile App control. Low power consumption allows long battery life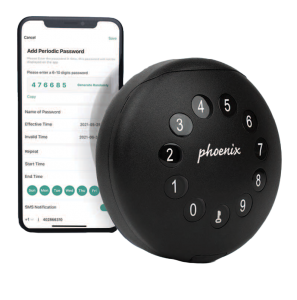 CONNECTIVITY – Sync your phone to the Palm using Bluetooth, no Wi-Fi connection required.
APP CONTROL – Ideal for Airbnb, Social Care & homes. 2 Seconds Rapid Unlock: Hold the 'Lock' sign for 2 seconds to quickly Unlock/Lock. One-Time Code (OTC): Remotely create a one-time code, valid for 5 min or 6 hours. Periodic Code: Remotely create a periodic code which can be used multiple times during a valid time window. Compatible with both IOS & Android.
WATER RESISTANCE – IP66 resistance rating, providing airtight protection against the weather and multi-directional, high-pressure water jets.
CONSTRUCTION – Strong and durable Zinc Alloy construction and able to operate in temperatures between -45°C to 60°C.
FIXING – 3 Point pre-prepared fixing holes for wall mounting with bolts supplied.
SPECIAL FEATURES – Emergency Type-C USB power port at the bottom to change the batteries. KS0212EC – Supplied with a stainless steel security cable to secure around a fixed object. KS0213ES – Supplied with a SUS 304 Steel Padlock Shackle (with Vinyl coating to prevent scratching) to secure around a fixed object.
FINISH – Finished in a high quality durable Black finish.
The Phoenix Dream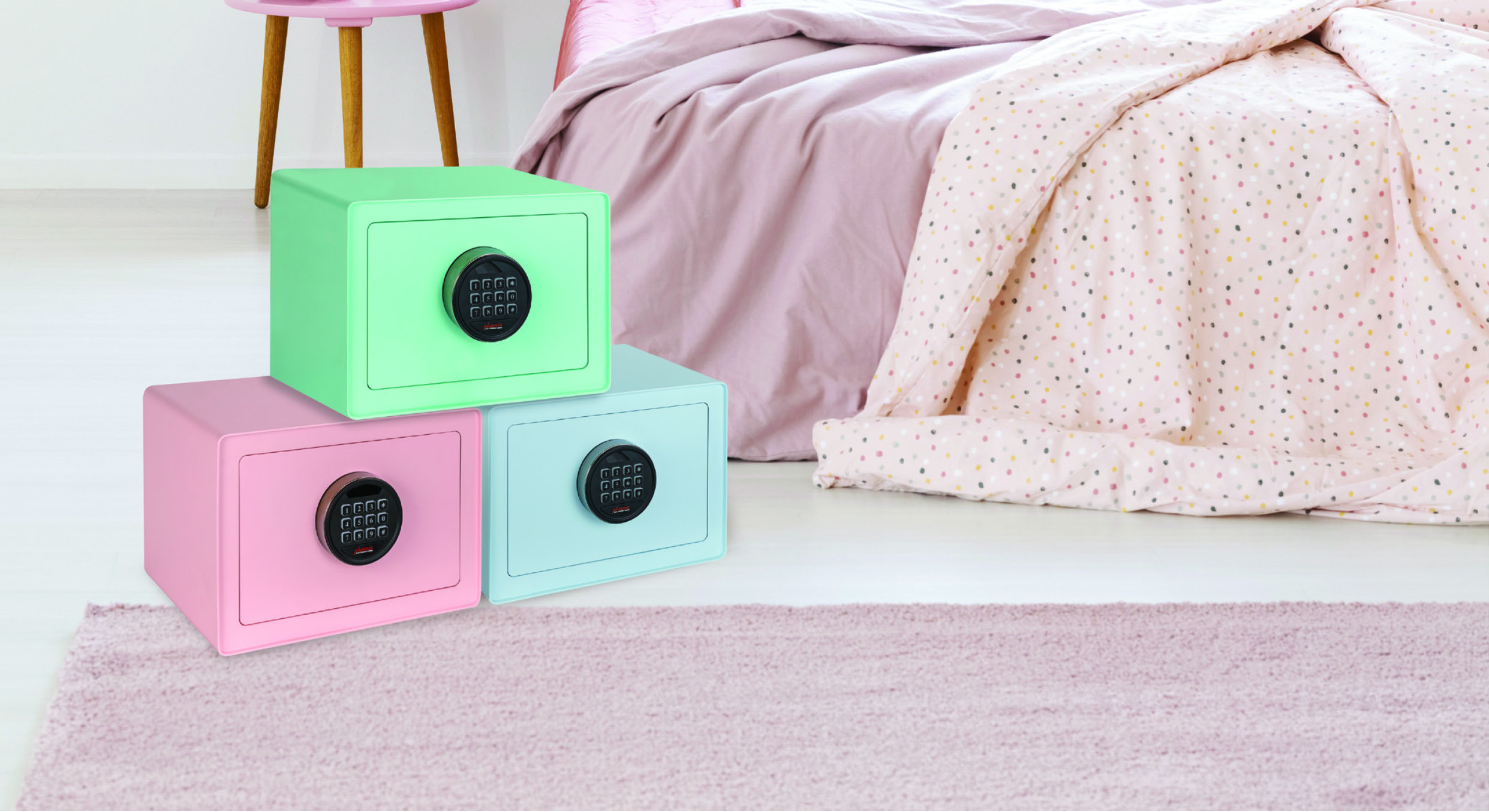 The Phoenix Dream is a modern and stylish range of security safes designed for storage of cash, valuables and important documents.
These elegantly designed safes can provide you with cover for up to £1,500 cash or £15,000 for your jewellery.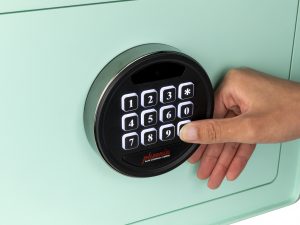 They have an easy to use electronic lock with a beautifully illuminated keypad and even comes with a set of keys, just in case of emergencies.
The Dream range has a precision laser cut door and thick locking bolts, making them even more stylish and secure.
A soft, fully lined interior, not only provides protection for what's going inside but really makes them feel modern and luxurious.
If you want added peace of mind, these safes can be fixed to the floor or a wall with the fixings provided.
Available in three pastel tones; pink, blue and mint to add a little colour to your home or office.