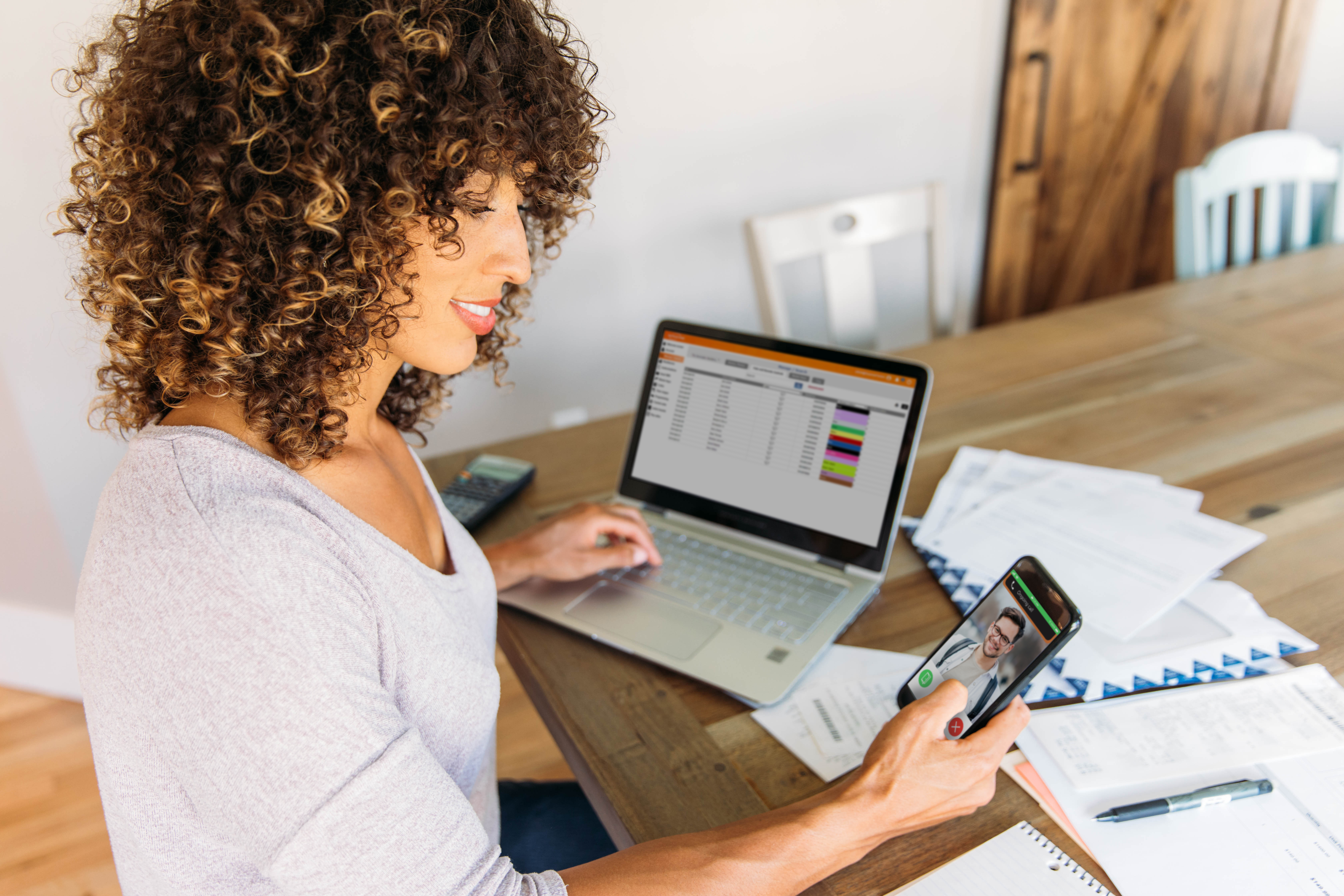 Investment in repairs and maintenance on social housing dropped significantly during the UK's lockdowns – from £1.9bn in 2020 to £1.6bn in 2021.[1] As the world adapts to a 'new normal', activity is already picking up to pre-pandemic levels. But now, social and private housing providers must show value for money to ensure resources are used as effectively as possible, amid closer scrutiny on spending. So, how can installers meet this demand for cost-efficient, user-friendly access control?
Powered by GSM technology
The next generation of wireless access control systems harness the power of GSM, or the 'Global System for Mobile Communications'. A digital cellular technology, it has long formed the foundation for mobile phone data networks, allowing users to make and receive calls across an unlimited range. Now it is transforming the residential access sector as a completely wireless, digital system that connects visitors to tenants via their mobile phones. This means that building door entry devices are cable-free – removing the need for complex wiring and clunky plastic handsets in flats, while offering housing providers a variety of benefits from fast initial set-up through to easier everyday property management.
Benefits for everyone
By implementing GSM-powered wireless access control systems, users can connect across a network of unlimited range. This allows residents to easily grant property access via their mobile phone or landline, wherever they are – even if they're not at home. Plus, more advanced models have an integrated video camera too, so residents can view visitors before granting entry in just a few taps. Not only do wireless entry systems reassure them of building security, it's also a great option for those with reduced mobility. Elderly residents, and those with disabilities, don't have to rush to the handset next to the door – they can use their own devices, or landline phone, to reply to the intercom and grant access.
Wireless access control devices are good news for time-poor housing providers too. Connected to secure, online remote management systems, these systems can streamline workflows by keeping all administration in a centralised, digital platform. As such, housing and property managers can oversee all access to their buildings and view event logs without leaving their desk – saving valuable time and costs via reduced site visits. This makes carrying out day-to-day administration tasks, like deleting a lost key fob or granting access to an external contractor, much easier – as they don't need to travel to each site to make changes to tenant information or allow entry to maintenance teams.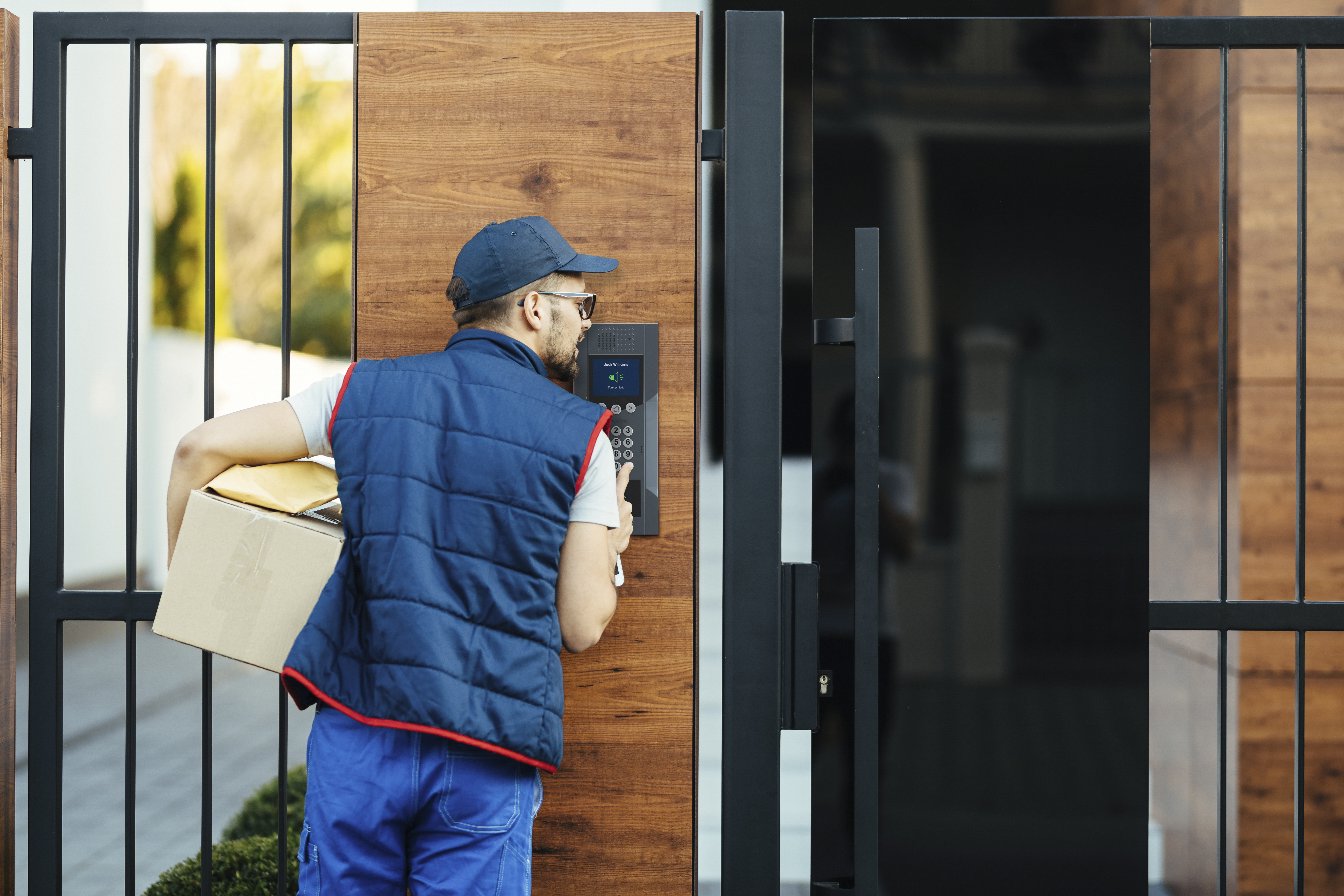 The right intercom
When choosing a new wireless access control system, however, it's important to remember that not all devices are created equal. The latest models have advanced features that provide real added value for residents and housing professionals. Intratone, for example, recently launched the SC-03 wireless intercom, connected to a secure, online remote management system, to make door entry even more seamless for everyone.
The wireless SC-03 intercom raises the bar on resident engagement, thanks to its innovative full-colour screen that displays animations and logos – for added visual appeal. Harnessing the latest intercom technology, the SC-03 boasts a pinhole video camera, integrated hands-free proximity reader and braille, backlit coded keypad. As well as preventing unwanted visitors from gaining entry, these features make entry into residences more accessible and intuitive.
As a wireless technology, there's no extensive recabling required or handsets to install – and its surface-mounted finish means that there's no need to insert the intercom into the wall. Not only does this reduce time on-site but individual flats don't have to be entered, so residents are not disturbed. What's more, the SC-03 is a small initial investment, with flexible monthly service fees – to suit a range of needs.
Long-term value
As housing providers focus on catching up with building repairs and maintenance works, choosing a wireless access control system, like Intratone's wireless SC-03 intercom, supports a future-proofed solution for tomorrow, that's also feasible within today's financial constraints. As well as providing a cost-effective option, the time saved during set-up and in everyday working practices can bring benefits to housing professionals for many years to come.
[1] Regulator of Social Housing, 'Annual Value for Money', 2022.