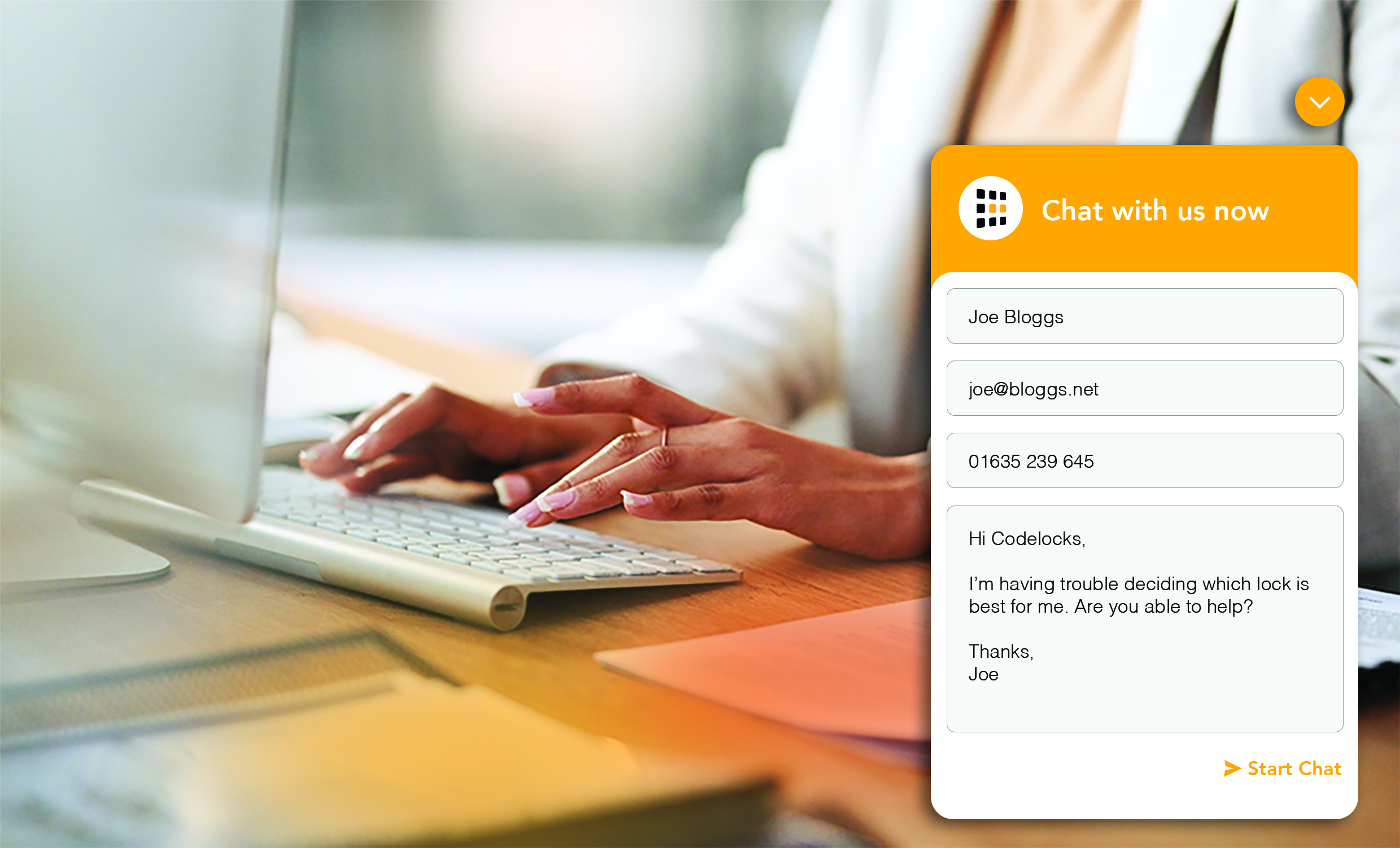 Codelocks customer services team deals with over 500 customer interactions each week or around 2,000 a month, so there's always plenty of opportunity to demonstrate its commitment to customer service. Customer service is a vital element of Codelocks business operations and values, it encompasses everything Codelocks do and is built into all of its products.
Wanting to give its customers the best possible user experience, Codelocks' products are a key part of that experience, which is why they are built to last.
Codelocks design and build products to high standards to ensure that they remain in service for as long as possible. However, if components ever fail, Codelocks make it as easy as possible to return any faulty products within warranty for repair, servicing or, in rare cases, replacement. The same goes for products out of warranty. Wherever possible it will repair a product, and will reuse any non-faulty parts of a product that has been returned to avoid waste.
Before any of that needs to happen, however, Codelocks' first-class customer service team provide guidance over Live Chat, by email, on the phone, and even in person to see if a fault can be put right before a lock needs to be returned.
Codelocks know that this is something its customers value. How? Because they're not shy at telling us:
"I only can say wow what a great service. James exceeded all my expectations. My problem sorted in seconds. Words are not enough. I wish I have this kind of service everywhere!"
"I feel compelled to say that is impressive service. Most companies are not that prompt with their primary sales, never mind warranty issues!"
"Could you please pass on my thanks and gratitude to a member of your team – Karen. She assisted me last week in sorting out an issue with a lock. Karen was so helpful and professional and gave wonderful customer service online and over the phone. A great asset to your team."
"Very helpful service. Went the extra mile to help."
"Many thanks for the excellent service. Not so easy to find these days."
"You know, answering the phone, looking after your customers and providing excellent products is so rare these days, it was remarkable. It's why I continue to recommend your kit and it's why I'll always come back."
"Once again, the customer service has been exemplary. James helped me out last time I had a problem. Customer service is rare these days but makes such a huge difference. Well done you guys."
Years of dedicated expertise and knowledge
James and Karen may frequently receive high praise from customers, but they're not alone in delivering top-notch service. Alongside them, Debbie, Maxine, and Kayleigh help complete Codelocks' exceptional customer service team. Collectively, they bring over 27 years of experience to the table. It's fair to say they have seen and solved just about every issue involved in access control systems. It's something they are dedicated to providing to the highest standard.
As Karen says, "At Codelocks, customers are the heart of everything we do, and we make sure their feedback helps us progress as an organisation. Getting to talk with customers directly, helping to diagnose their varied issues, is a key piece of that puzzle."
Providing great service today and in the future
In an evolving industry like access and control, good customer service involves staying ahead of developments and looking at them through the eyes of the user.
James sums it up, saying; "Wherever the sector goes, and whatever technologies determine its direction, in customer services we'll be on the frontlines of enablement. As customers engage with new locks and products with digital integrations, customer services allow people to make the most of them, and support and training allows users to maximise the value from their locking solutions."
Customer service with the focus on quality
Codelocks' ethos in a nutshell: 'when you buy a locks from Codelocks, you get access to quality information and support. From detailed installation instructions to hands on sales and technical support. Its technical team is on hand to respond to questions and queries; they'll help you specify the right product for your application.'