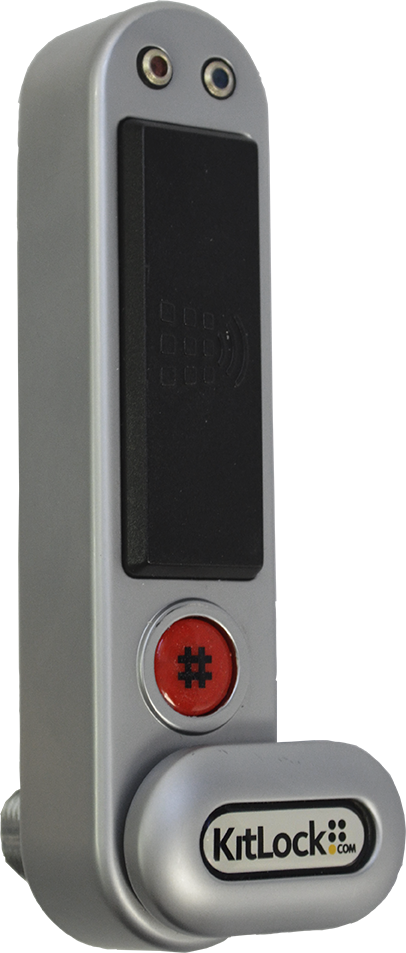 The new KL1050 can replace virtually any existing cam lock, providing codeless access capabilities to lockers, cabinets and enclosures, says Codelocks, a leader in access control innovation, which recently announced the latest addition to its KitLock range.
Building on the capabilities of the KL1000, the impressive, new keyless cam lock can be retrofitted to a wide range of lockers, cabinets cupboards and enclosures.
The KL1050 uses smart card technology to provide codeless access to almost any cam lock. The new easy-to-fit lock offers functions for single users (Private Function) and short-term use by multiple users (Public Function). The lock can perform up to 15,000 openings on two AAA batteries.
The Public Function means that once a user unlocks the KL1050, it will remain in an unlocked state, ready for any other compatible MIFARE™ card to be used. Pre-registration of the card is not required, meaning that any compatible MIFARE™ card can be used, with no need for additional programming.
'A master user card can open any lock and delete the card currently in use'
A Master User Card can be used to open any lock and delete the card currently in-use, while a Technician Card can be used to open the lock, retaining the User Card currently in use.
This advanced functionality makes the KL1050 ideally suited to a wide range of short-term multi-occupancy applications.
"From hospitals and offices, to schools and gyms, organisations up and down the country rely on coin-operated lockers on a daily basis," said Steve Newman, KitLock Sales Manager. "With the recent introduction of the new Royal Mint pound coin, many businesses are considering upgrading their equipment. The KL1050 is a fantastic candidate for those looking to future proof their lockers."
For more information on the new KL1050 visit: https://www.codelocks.eu/kitlock/kl1050-kitlock-locker-lock.html