A Surprise Evening Visitor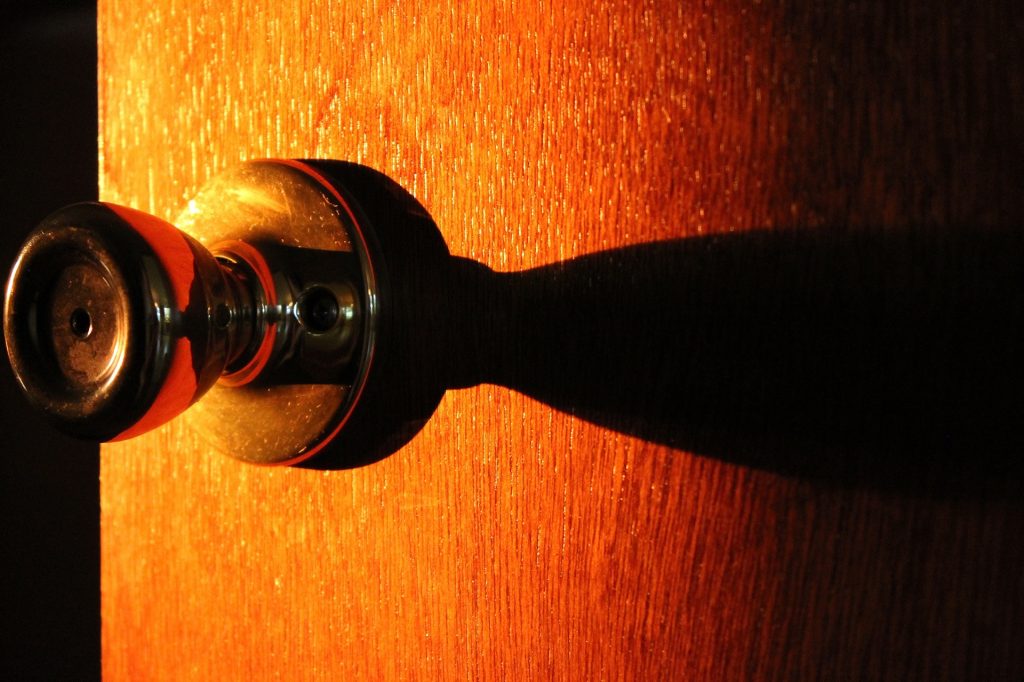 Owner and Operator of America's Lock and Key, Efi Amoyal, has been a locksmith for over 10 years and has successfully operated his company, in Tampa, Florida, serving all of Hillsborough county. During that time, Efi says he's seen things he wishes could unsee and learned a few things about the human condition along the way, something most locksmiths can relate to. He tells the Locksmith Journal about one particular encounter…
"What I love about locksmithing is that no matter who you are, no matter what your station in life – from a jet-setting CEO to the single mom of two – you've likely lost your keys at some point and have called a locksmith for help. As a locksmith, I've met so many different people and have encountered so many different homes and ridiculous situations. I've learned a lot from it.
"During dinner time one night, I got a phone call from a frequent customer of mine. He's a landlord who owns a bunch of rental homes, and had one sitting vacant for a while. He wanted to know if I could go over and change the locks on the front door of the house. 'No biggie', I told him that I'd be happy to help. I've been a locksmith long enough to know that this job wouldn't take long.
"As I approached the house, it looked overgrown and untidy. I thought that the landlord would need to have the place landscaped, or at least clear it out, to get it ready for the next tenant. I got the new lock and my tools from the truck and got ready to start.
"When I got through the door, it hit me… a weird, strong odor. It was strange and familiar at the same time, a bit like food gone off in the fridge. I fumbled for the light switch, as it had turned to dusk now. Just before my hand hit the switch, I heard a rustling sound.
"I stood stunned when I got the place illuminated. There were stacks of newspapers everywhere. It reminded me of a corn maze in the fall. They were in stacks so high that you could hardly make your way around them. The walls and ceiling had something on them. It smelled a bit like melted chocolate. It looked like there was other sticky stuff as well, but I couldn't quite place it.
"As I walked through newspaper land, I made my way to the back of the house. I entered what once was a living room. There, I spied two people, bent and gray, sitting in two arm chairs. It was obvious that they were shocked to see me, and stared at me with frozen expressions on their faces.
"I surveyed the room. In one corner there was a mountain of cereal boxes. In the opposite corner, a huge pile of discarded food tins. There was a shelf in the room with over a hundred clocks of all sizes. The people were literally lost in the sea of stuff in this room. The sight, the smell… it was difficult to take it all in!
"I was a bit thrown off by all this. I managed to shout from across the room. 'What are you people doing here?' I asked 'This house is supposed to be vacant.' The old man spoke slowly. 'We live here… have for twelve years.' 'What's your name?' I inquired. 'We're the McNeely's, Josie and Garrett.'
"I excused myself, walking back through the maze of papers, and called my friend the landlord. I needed a reality check at this point. When I explained the situation, he didn't believe me, and thought I was playing a prank on him. When I mentioned the name they had given me, the phone went quiet.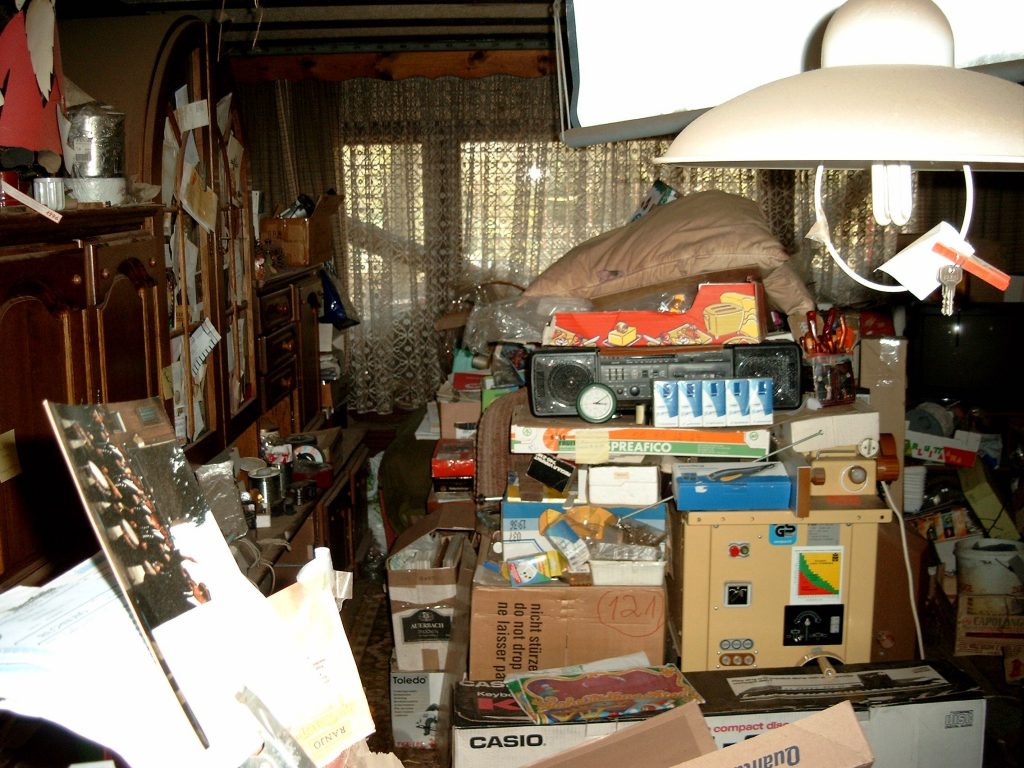 "Then, he said in a shaky voice, 'The McNeely's? I thought that they left the place 6 months ago.  I knew that they left it in a state, and I've been putting off dealing with it until now.' 'Well', I said, 'You've got a bit more to deal with than you figured.  I'm leaving now.  I'll bring you the keys and the bill in the morning.'
"Two lessons learned that night… Always keep your home clean, you never know who might pop in, and, hoarding is a serious issue that requires mental health specialists. Never assume that it's just a little quirk. Maybe even a third lesson if you're a landlord, always double check on your properties once someone claims that they've left."