As locksmiths, we understand the need for homeowners to have robust security measures in place to protect what matters most to them. And although it may be common practice to provide your customers with expert advice on a range of necessary mechanical security measures, offering guidance on smart security solutions might not be as frequent.
But, as security experts, we know that having a multi-layered defence system in place is the best way to protect against burglaries. Which is why staying informed on the latest home security measures and standards will not only help your customers to protect their homes but could also present upselling opportunities for a profitable summer period.
Here, Gavin Kirk, Head of Trade at Yale UK, gives an insight into the latest home security products and standards, explaining how they can benefit both homeowners and trade professionals.
Smart Security Systems
Over the past few years, smart security systems have fast become the smart gadget of choice for the modern-day homeowner. Smart alarms provide all the features of a traditional alarm, with the addition of being able to control and monitor your home security remotely from a smartphone, anytime, anywhere.
Smart alarm systems, including Yale's Sync Smart Home Alarm, allow users to check in on their home from anywhere in the world, receiving alerts and notifications when the alarm is triggered, alongside a handy geolocation feature, reminding users to set their alarm when they're leaving home. The wide-reaching 200m range will also secure the perimeter and any outbuildings, ensuring that all areas of the home are covered.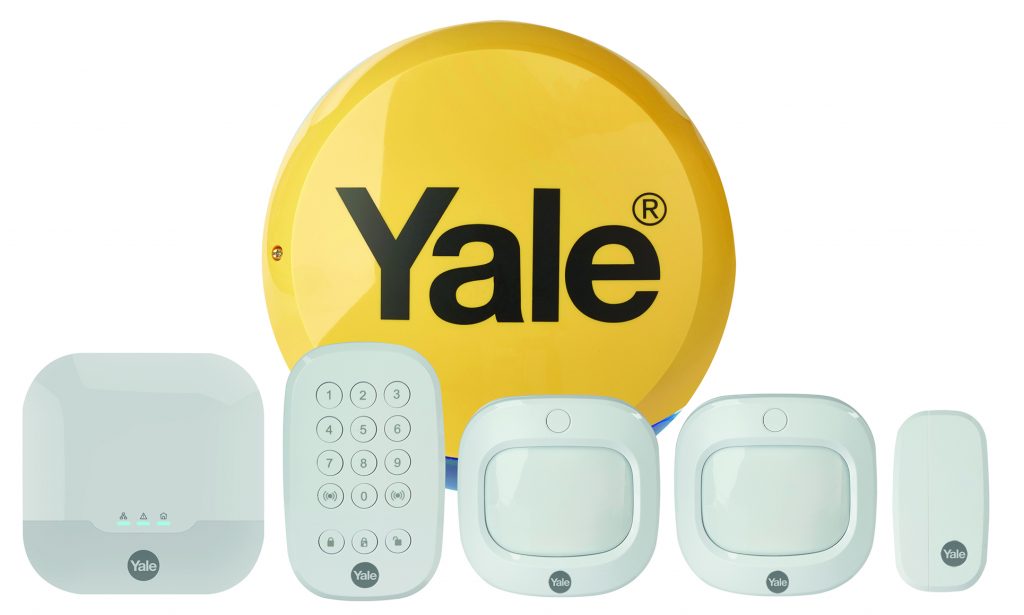 Smart alarms can also integrate with other smart home devices, combining lights, sound, and voice to create the ultimate security deterrent.
High-quality smart security kits are also expandable, featuring an array of accessories which offer added benefits and functionality to homeowners. These additional accessories include window sensors, smoke alarms, smart plugs, and water leak sensors, offering more opportunities for upselling for trade professionals.
CCTV
Alongside smart alarms, there are also a wide range of CCTV cameras available including Wi-Fi enabled, IP and standalone indoor and outdoor cameras, all holding a range of features. Which one to choose very much depends on the needs and requirements of the homeowner.
Outdoor smart security cameras, such as Yale's Smart Home HD1080 CCTV range, allows homeowners to check in on their home whilst they're out through live-viewing functionality on their smart device. For quality imaging, opt for a 1080HD camera, checking that it includes night vision for 24-hour monitoring.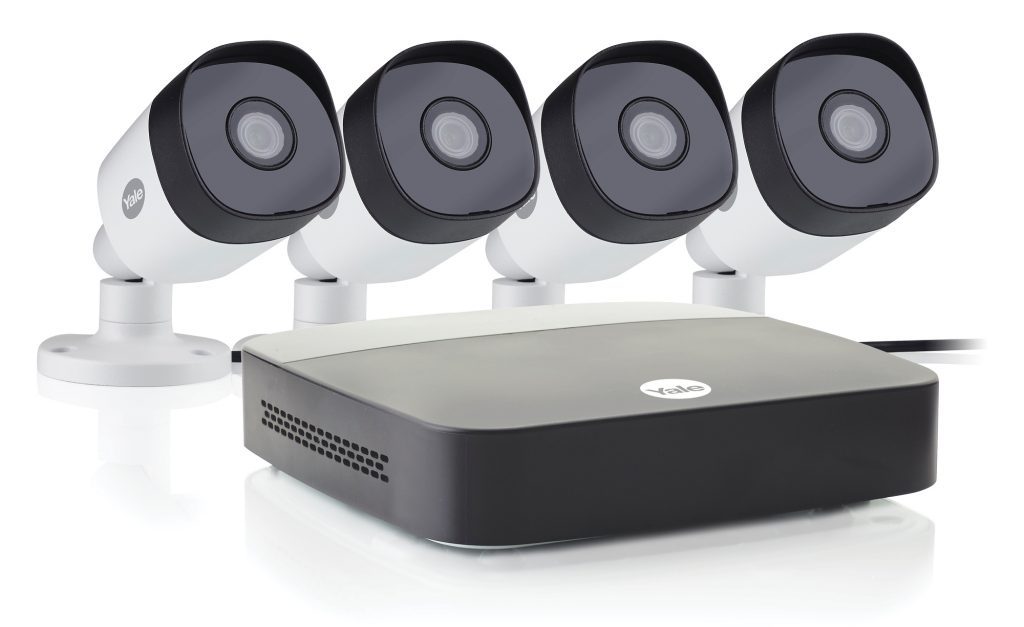 Other handy features to look out for include intelligent detection that triggers recording when motion is detected, storage that allows users to record and review footage and intelligent search, which highlights events within the timeline allowing users to pinpoint specific activity.
Some CCTV systems, including Yale's model, have an 'Image Masking' feature as standard, which can be controlled and monitored by the Yale View App.
Image masking allows users to select the areas that need to be covered by the motion detection feature, monitoring the specific areas which require coverage. Not only does this provide complete control for users, but homeowners can also ensure they are complying with privacy laws and not collecting footage from neighbouring homes.
We would always advise anyone using outdoor cameras to ensure their positioning complies with legal obligations under data protection laws. And as a security specialist you can provide the required information to your customers, specifically for their home and CCTV system.
Latest Smart Security Solutions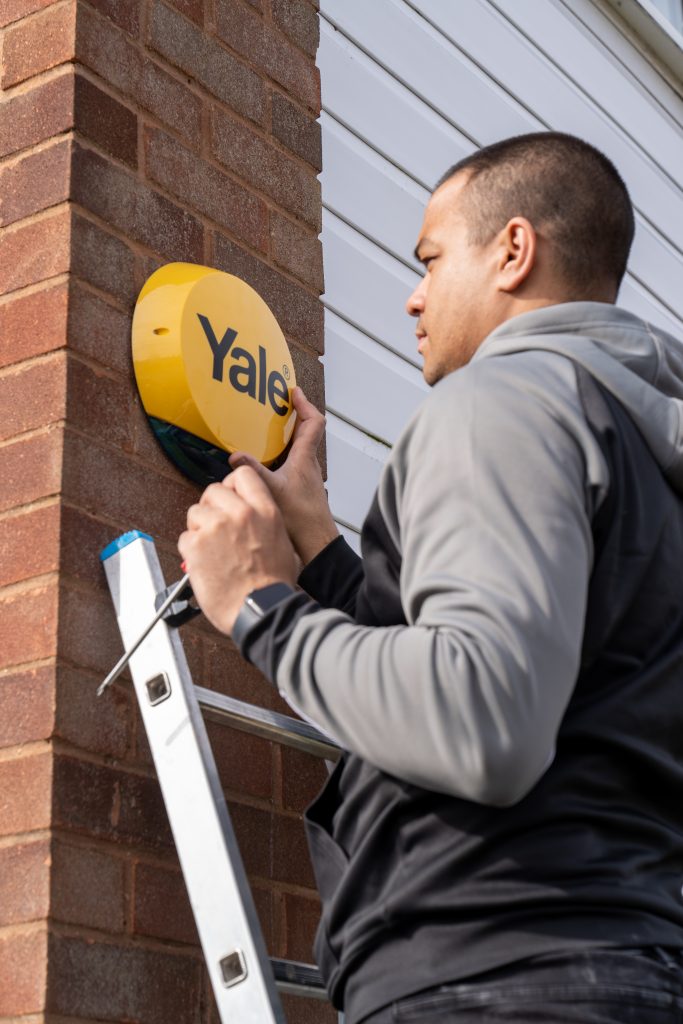 Alongside being clued up on the latest smart product selection, it's also essential for locksmiths to stay informed over the latest standards in the industry.
At Yale, the team works closely with the British Standards Institution (BSI) to ensure that the brand's range not only meets but exceeds security standards. And with the recent development in smart security devices, the team has again worked side-by-side with the BSI to ensure that this new generation of smart home devices protect against both physical and electronic attacks.
For smart security systems, the BSI has created the 'IoT Kitemark' for residential homes, with Yale's Sync Smart Home Alarm being one of the first in the UK to be awarded the standard. The IoT Kitemark reassures homeowners that their security product has achieved the highest level of security for an internet-connected product, whilst also ensuring that you're providing a secure, smart product to your customers.
So, by recommending a smart security upgrade to your clients this summer and opting for industry-approved, trusted products such as the range from Yale, you can ensure that you're not only providing the highest quality products to your customers, but also helping to maximise on sales this summer.
To find out more about the smart security range available from Yale and how you can include these as part of your security offering, please visit www.YaleHome.co.uk