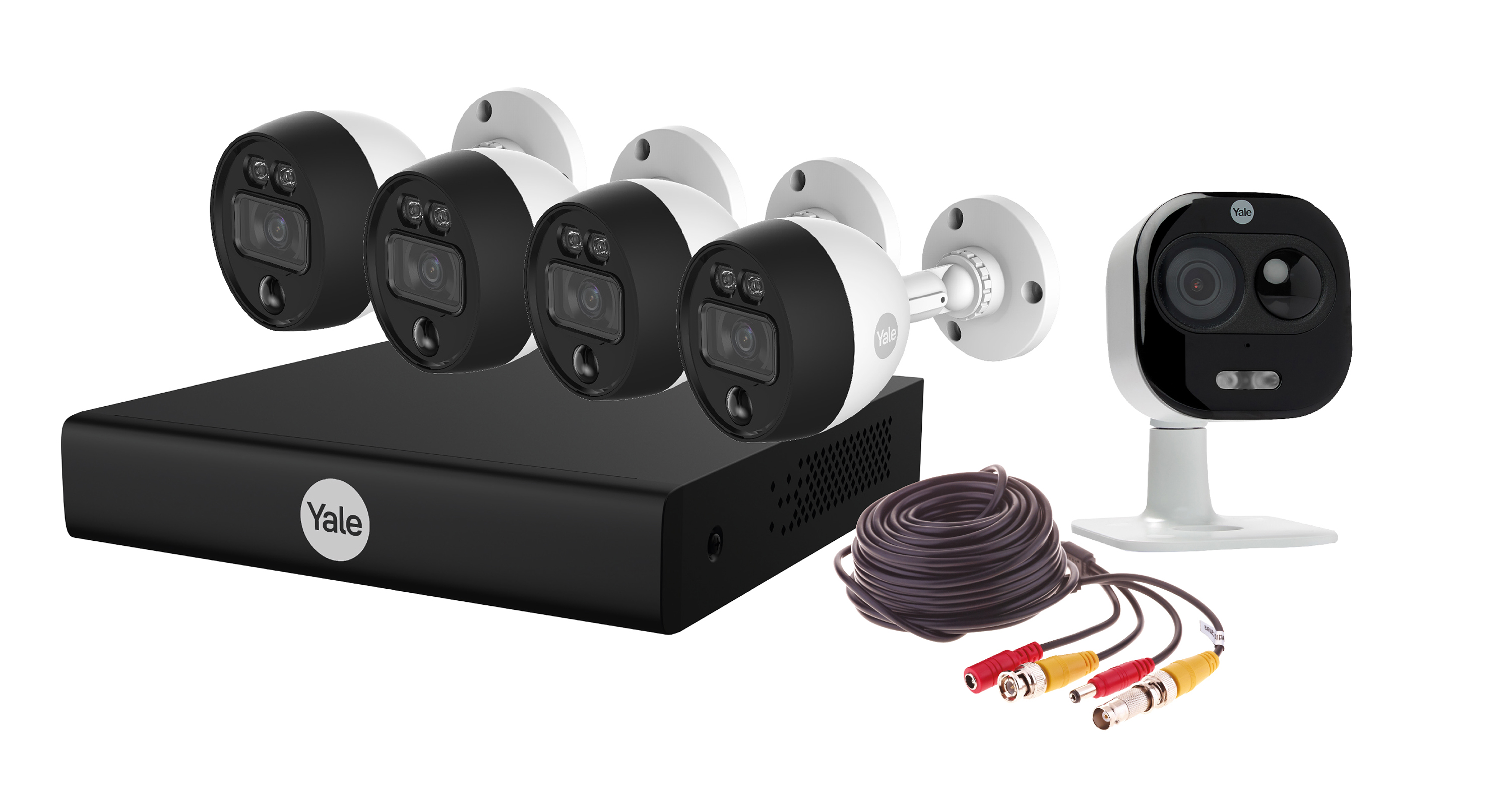 Autumn advice from the home security experts at yale
With statistics from Churchill Home Insurance highlighting a spike in crime in recent years as the clocks go back, increasing by 34% over the darker months1, now's the perfect time for the trade to invest in a range of high quality, popular security products to ensure they're stocked up for the season.
With the help of Matt Claydon, Head of Trade at Yale UK and their home security experts, the team has shared advice and the key areas of focus to ensure tradespeople are stocking up on the most in-demand products for homeowners this season.
The dark nights are back
Firstly, October signals the start of National Home Security Month (NHSM).  Whilst the aim of the campaign is to ensure that homeowners look to make the necessary updates to their home security during this vulnerable period, tradespeople can also look to benefit from the activity. Making home security at front of mind for homeowners, the trade can utilise this widespread promotion by recommending reliable security products to their customers to offer them the best protection for their homes this autumn.
Make more of the outdoors
When it comes to protecting the external perimeter of a home, smart products are in high demand for homeowners right now. Offering them the convenience to monitor their home remotely via a smartphone is a great way for homeowners to keep tabs on their property, whilst also being an effective deterrent against opportunists.
According to recent statistics, whilst 30% of Brits want to invest in smart security products for convenience, a close 27% are also opting for smart home products for added security2. And with 53% of homeowners suggesting they would be willing to pay more to buy or rent a home with a smart security system in place3, smart security should be a key area of investment for the trade to stay on top of this current demand.
Security cameras
CCTV systems are in particular demand at the moment, with recent figures revealing that homeowners are willing to spend an additional £345 for a smart home security device of this type2.
With an array of stock options for the trade to choose from, a great suggestion to recommend to customers at this time of year is a floodlight camera.
As the nights begin to draw in and darkness covers a property, a floodlight camera allows homeowners to easily monitor their home by providing high-definition playback paired with a bright light for heightened visibility.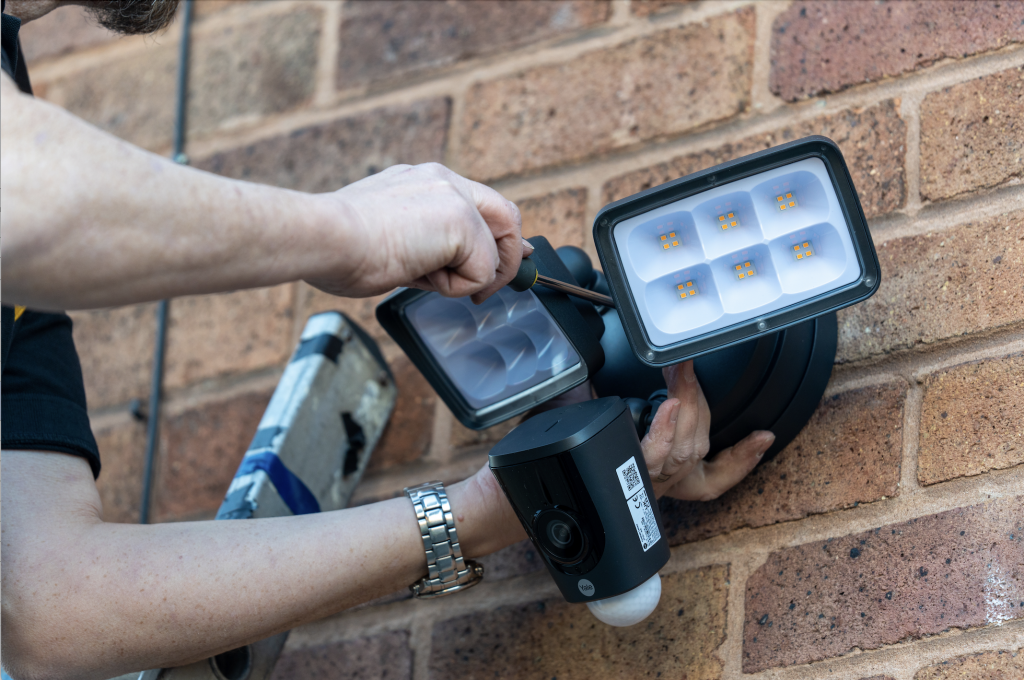 Yale's Floodlight Camera is a great addition to your product portfolio, designed to ensure homeowners can keep eyes on their home and garden in any low-light conditions with 1080 FHD video quality and multiple lighting modes. With a 110dB siren, 2,000 lumen light output and customisable motion detection regions to ensure every angle of your customer's home and garden is covered, the Floodlight Camera is a great addition as the clocks go back.
Smart CCTV systems are also an important product category to consider when the autumn arrives. Yale has recently launched its new range of Smart Motion Camera kits as an effective solution to these consumer needs. With Smart Motion Detection capabilities, the cameras can recognise both human and vehicle shapes, instead of the typical heat and motion alerts on most camera options, helping to reduce false alarms.
The Smart Motion Camera kits are also a great addition to your autumn portfolio. Its extended 30m night vision offers additional clarity in low-level light conditions, allowing homeowners to easily identify potential intruders.
Yale also offers an installer kit within the range that is exclusively available to trade members, providing everything you will need to install a full solution on a standard residential property within one box.
Alongside the three-camera system, this exclusive kit also includes the popular All-In-One Camera, which can be used both internally and externally. The camera features a built-in security light to help lighten up low-light autumnal afternoons and dark nights.
It's also important to recommend preferential positioning of CCTV cameras as part of your service. It's essential that CCTV cameras are positioned to not intrude on neighbouring homes. So, by offering full installation you can ensure the system is not only set up correctly and in good working order, but also is compliant with data protection laws.
Smart alarms
Smart alarms are another key area of investment for homeowners today, with the flexibility and control to monitor and arm your home from afar a very appealing feature for consumers.
Yale's award-winning Sync Smart Home Alarm is a great option for the trade as it has the  capability to add up to 40 accessories. There are plenty of upsell opportunities including an external siren, outdoor motion detectors and smoke detectors, and much more.
Alongside additional accessories, the Sync Alarm also allows for integration with other smart devices outside of the Yale portfolio to create a functional smart home ecosystem. The alarm integrates with a range of leading smart products, including Amazon Alexa, offering further functionality such as being able to control your alarm using just your voice, simply saying, 'Alexa, arm my alarm'.
The Sync Alarm range also boasts a 200m wire-free range for securing the outside perimeter of your property, including cover for the home, garage and any outbuildings – perfect for boosting a home's protection over the autumn and winter months.
Indoor security
Although smart security products are all the rage for consumers, it's essential that the trade still recommends the leading mechanical security products on the market for significant home protection. The two key areas of the home that require attention at this time of year is the front door and windows, where the majority of break-ins occur.
Platinum 3 Star Security
With reports claiming that 23% of burglars gain access through the front door3, offering the highest security cylinder available to homeowners is a priority. We would suggest recommending a product with the TS007 BSI Kitemark for a trusted sign of quality and safety, alongside products with a three-star level of protection, such as Yale's Platinum 3-star Cylinder.
With lock snapping still a major threat for homeowners across the UK, recommending products with this three-star protection will guarantee protection against a range of attack methods.
With a recent survey from Yale revealing that only 27% of respondents know what type of lock they need to prevent lock snapping3, it's up to the trade, and various initiatives such as the NHSM campaign, to highlight the importance of upgraded protection in this area of the home.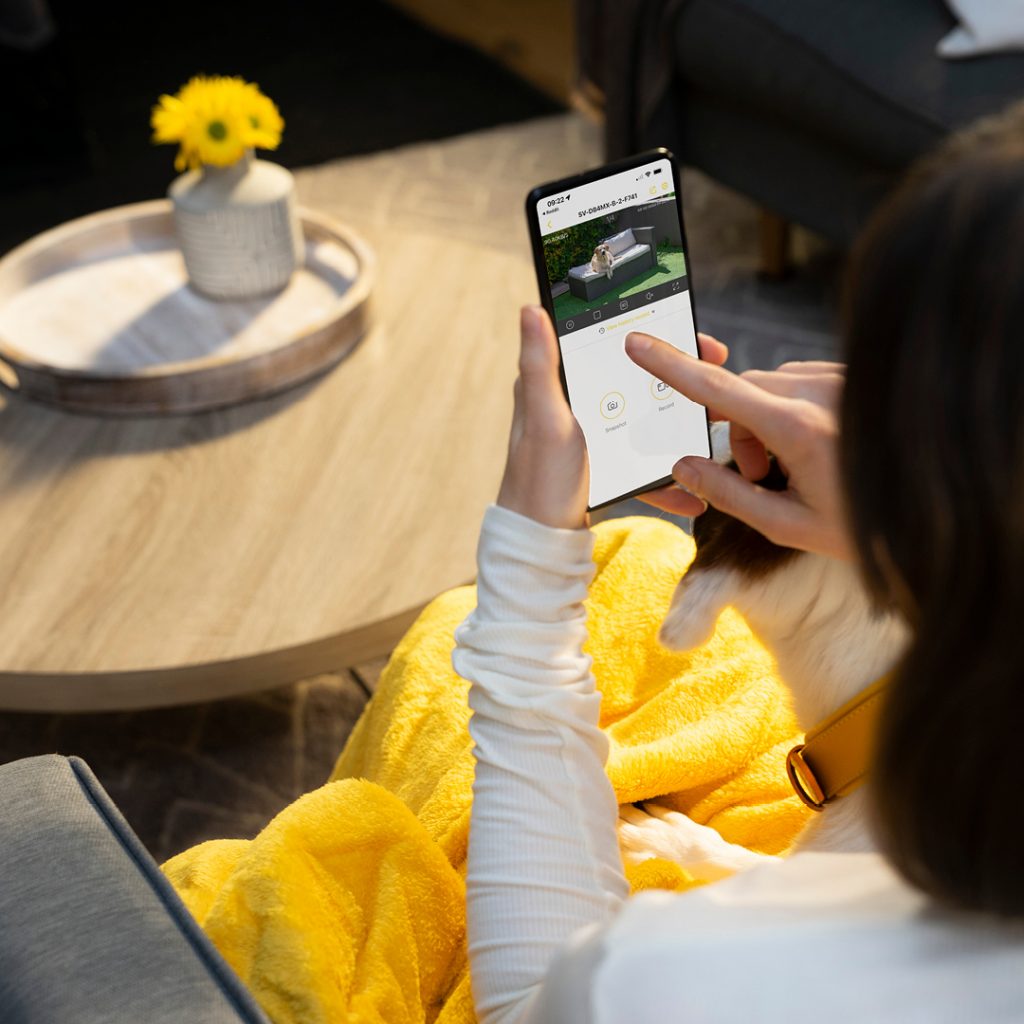 Smart locks
The trade can also appeal to the modern-day homeowner by recommending a smart lock for their front door upgrade. Offering a range of profitable opportunities for the trade, smart locks have become a hugely popular gadget in the smart security field both for convenience and heightened security.
Yale's popular Conexis L1 Smart Door Lock is a perfect solution, allowing users to control their door via their smartphone.
The Conexis L1 was awarded the BSI IoT (Internet of Things) Kitemark for residential properties, the first approved IoT Kitemarked smart lock available. This seal of approval from an independent body offers peace of mind for homeowners and gives trade professionals the confidence that this new generation of door locking solutions are safe and secure.
Window security
Window security, an area that is often overlooked by homeowners, is another focus that homeowners should be prioritising at this time of year. According to a report by Yale, 25% of burglary accounts saw them gain access through breaking a window, with an additional 21% gaining access through an open window3, showing the importance of upgrading the protection around this part of the home.
Windows with insufficient security stand out to opportunists, so it's worthwhile stocking up on high security replacement handles, such as Yale's TS007 2 Star Security Handle, to recommend this to your customers. With a BSI Kitemark and Secured by Design approval, this window handle provides the highest level of security available, and when combined with a 1 Star Cylinder, this offers the ultimate protection against a range of known attack methods.
So, when stocking up this autumn, it's best to select a range of both smart and mechanical products to ensure all areas of the home are covered and protected. 41% of Brits opt to purchase a security product based on if it's from a trusted brand, making it worthwhile for trade sellers to provide customers with well-know brands such a Yale. Tried and tested products that will last and offer homeowners the ultimate peace of mind that their home is protected.
1Churchill Home Insurance, 2021
2Compare the Market, 2022
3 A poll of 2000 UK Adults (Nationally Representative) run by OnePoll, commissioned by Yale UK, 2022