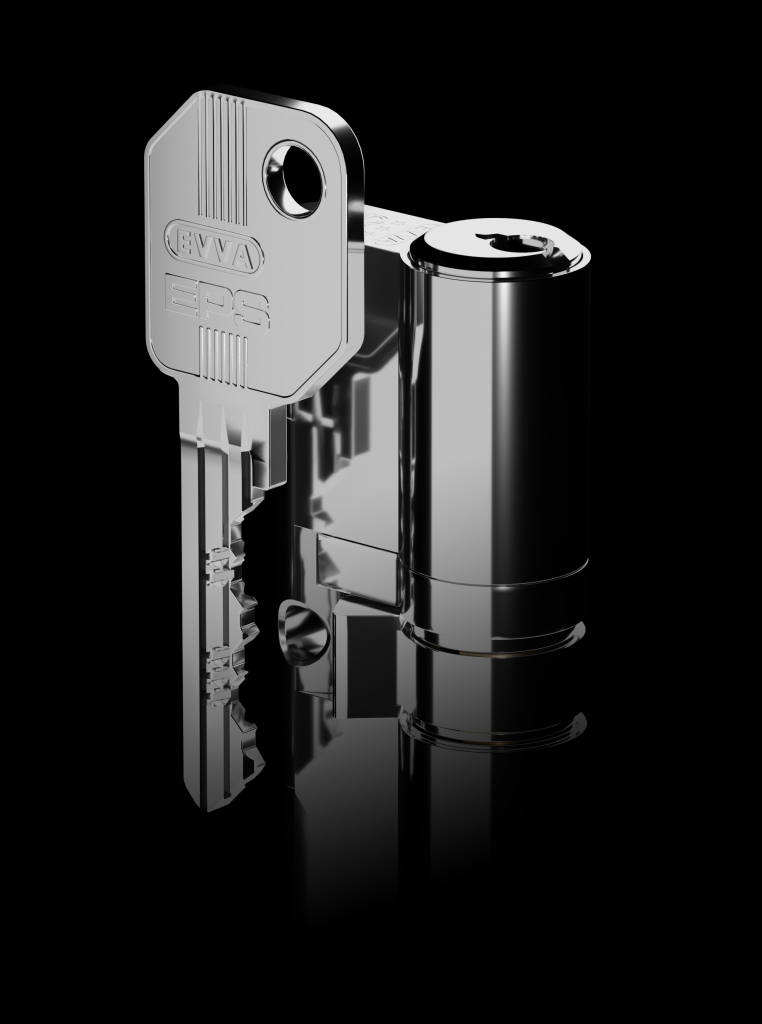 Introducing the EVVA EPSnp cylinder system boasting one of the longest patents currently in existence offering guaranteed key protection until 2041.
Manufactured in Austria to the highest standards and surpassing the maximum cylinder security grades possible, including British Standard TS007 1* and 3*, as well as holding Secure By Design police approval, EPSnp is the latest high security cylinder development from EVVA and available NOW!
The cylinder range covers all UK Cylinder types, including regional products such as Scandinavian Oval, Banham, SC1, Cog cam and more.
Due to the complexity of the system and large number of differs available the scope for master keying is also vast, from a single cylinder to a complex master keyed system, all are possible with EPSnp.
Additional options are also available to ensure that the system provides the required solution for all different project scenarios, including features such as clutch cam, classroom function, all weather covers to protect the keyway, A,B,C Vario which gives the cylinder three lives with different keys, TAF function which allows the cylinder to be switched to restrict access for certain users and construction keying allowing you to issue keys to the tradesman which can be used to gain entry from site to site until the resident moves into the property and it locks the fitter out.
With our key registration program, or own exclusive section offering, after installing the cylinder you can also count on guaranteed future revenue from key cutting for the life of the patent even if you don't have a key machine!
Using our simple and easy online registration system, you can register the key to your client with you as the authorised dealer to supply additional keys. Additional keys can be easily ordered via our EVVA team, invoiced to you and delivered direct to your customer on your behalf.
EPSnp also offers a modular construction, ensuring that you ALWAYS have the right size cylinder to install, with a slight modification the cylinder can be extended, reduced or even carry a different finish from one end to the other, all done by you, in minutes.
Alternatively, should you not choose to build, adapt or pin cylinders personally, our new state of the art workshop in Birmingham can offer various in-house services from additional keys to keyed alike cylinders, or even the planning and producing of master key systems exactly to your client's requirements.
For more information or to book a demonstration of the product please visit www.aldridgesecurity.co.uk/evva or alternatively call us on 0203 007 6060 and select option 3.