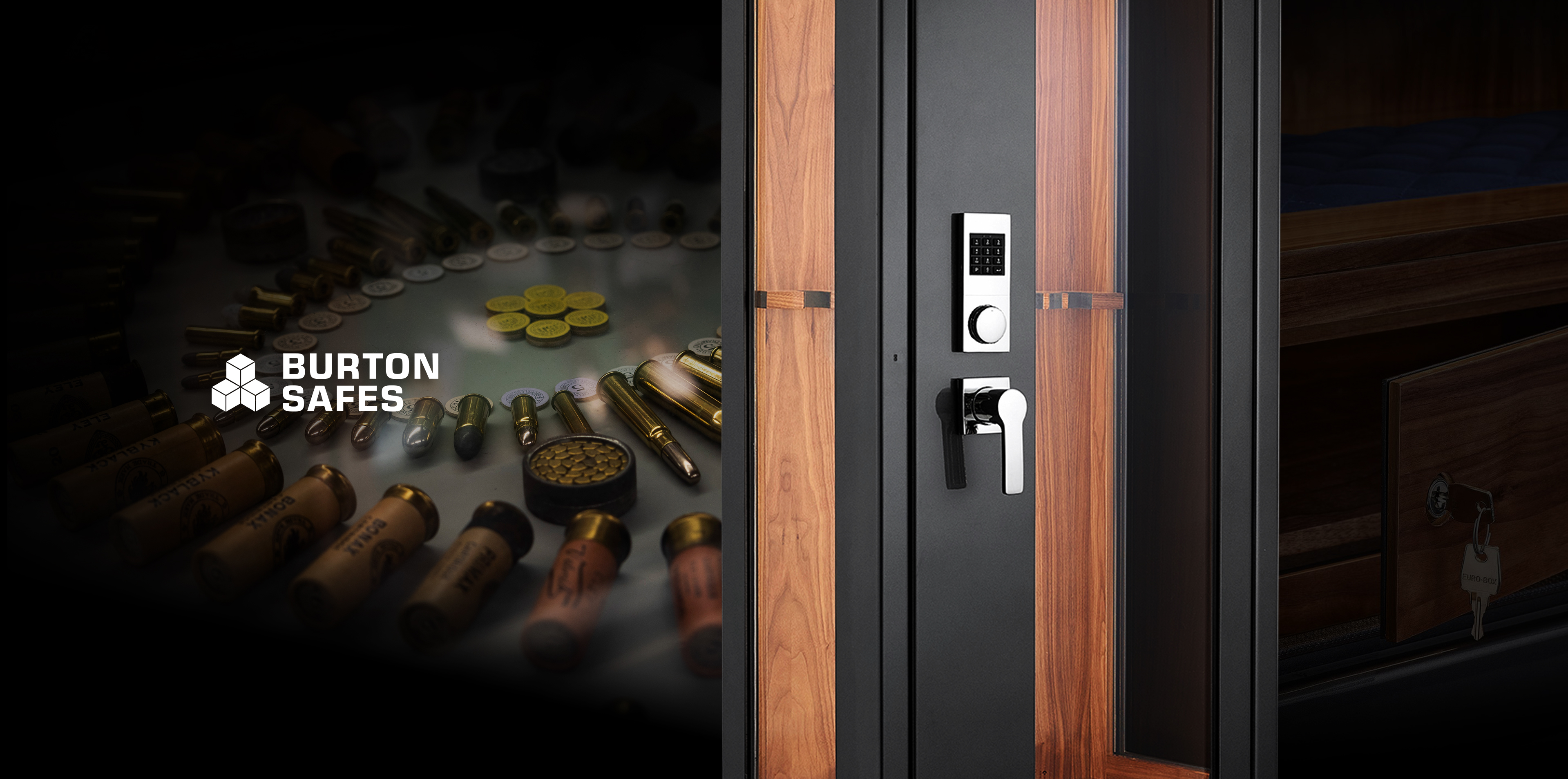 The conditions of a firearm or shot gun certificate stipulate that guns must be stored securely to prevent access by an unauthorised person as per Firearms Rules 1998. It is an offence not to comply with these conditions. In most cases this can be achieved by specifying a gun cabinet or safe that is constructed to conform to the British Standard BS7558:1992.
The Home Office has issued guidance for storing firearms, ammunition, and easily removable component parts such as rifle bolts etc, but the Police will look at the circumstances of each case and at the overall security arrangements, including the security of the premises where the firearms and ammunition are kept.
Generally, the Police will consider 3 security levels when issuing a license.
Level 1
In most cases the use of a suitable security certified gun cabinet will be acceptable.
Level 2
Where extra security is required due to being in a high crime rate location or other Police considerations are applied. Doors may need fitting with locks to meet BS3621, intruder alarm covering the area installed, a higher-grade cabinet or even reducing the risk by using more than one security cabinet.
Level 3
For the highest risk multiple cabinets made to higher security levels may be requested and more advanced alarm systems and security doors needing to be put in place before issuing the certificate.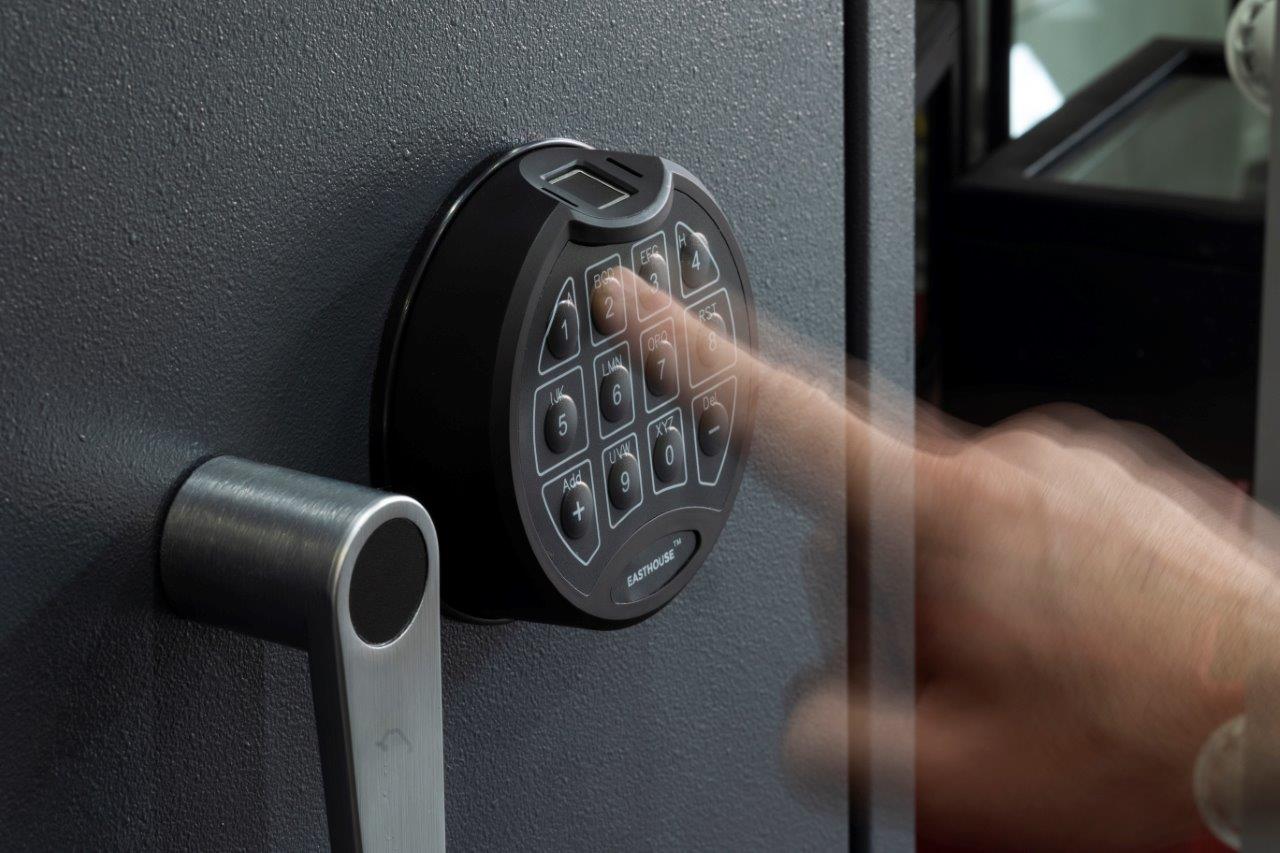 Sold Secure updates its Firearms Cabinets Specification
With firearms and approval of licences in the news during 2021 readers may be interested in the announcement from Sold Secure on the level of certified cabinets.
Whilst BS7558 has been around for a while, seeing as it is a relatively low level of testing for such an important area, Sold Secure engineers worked with colleagues at Secured by Design to re-develop its Sold Secure specification SS302 which now at Bronze level equates directly to BS7558, but at Silver and Gold encompasses BS7558 testing but takes steps further to make for higher security cabinets.
Sold Secure are delighted to have seen a quick adoption of the specification with Burton Safes being the first to have products approved to all 3 levels, Bronze, Silver, and the only Gold standard gun safe on the market.
To help with specifying the correct level of security protection, at Burton Safes we offer a range of gun cabinets and safes that not only meet BS7558 standards, but are also tested and certified for securing cash, valuable and provide a level of fire protection.
Pioneer Gun Cabinet – Tested and certified to Firearms cabinets SS302:2020 Bronze by Sold Secure
Warden LFS Gun Safe – Independently tested to EN1143-1 and IMP EN15659 by IMP and Tested and certified to Firearms cabinets SS302:2020 Silver by Sold Secure
Gamekeeper Gold – Independently tested to EN1143-1 by ECB-S and Tested and certified to Firearms cabinets SS302:2020 Gold by Sold Secure
The Burton Warden and Gamekeeper are now available with the Burton Duo Fingerprint safe lock.
Locksmith Services
With this introduction and checking the Home Office guidance the opportunity is available to provide your customers with a bespoke best in class security service. Our top tips to consider.
Check what security level the Police have advised you customer that needs reaching.
Does the customer need to add protection for their own peace of mind? This could include a higher graded safe., improved door locks, alarm systems and lighting.
When selecting a certified gun safe ask the customer if they need to store cash, valuable or documents as well, needing a higher-grade gun / security safe.
Do they need to meet any insurance approvals?
How many Firearms do they need to store?
Most good quality gun safes provide an additional internal lockable ammo box, but in some cases an additional ammo safe may be required.
Only select a gun cabinet or safe that has the correct test certificate you can show to your customer.
Always make sure the safe can be bolted to a concrete floor and / or a back wall.
Try to avoid a location that has direct access to the outside of a building.
Avoid installing in a garage, shed or other outside building.
Does your customer require key, electronic or dual biometric/code locking on the safe?
All information is for general advice only. Your local Police and more detailed information are available on the Home Office website at www.homeoffice.gov.uk
Burton Safes
Burton Safes was founded in 1990, is part of the Trusted Security Group and operates from two main premises. There are offices & warehousing in Brockholes, near Huddersfield & offices and fabrication in Kirkstall, Leeds.
We Champions the use of independently tested and certified products from well-known and reputable institutions such as ECBS, VDS, SBSC, ICIM, Sold Secure and LPCB.
Product quality is taken very seriously. Burton Safes holds an ISO9001 certificate and has rigorous quality measures in place. European tested products are also subject to further inspections both internally and by external auditors.
The Group is an active member of various trade bodies including British Safe & Vault Trade Association (BSVTA), Secured by Design, ATMIA, Eurosafe, ESSA, BSI, and the Master Locksmiths Association (MLA).