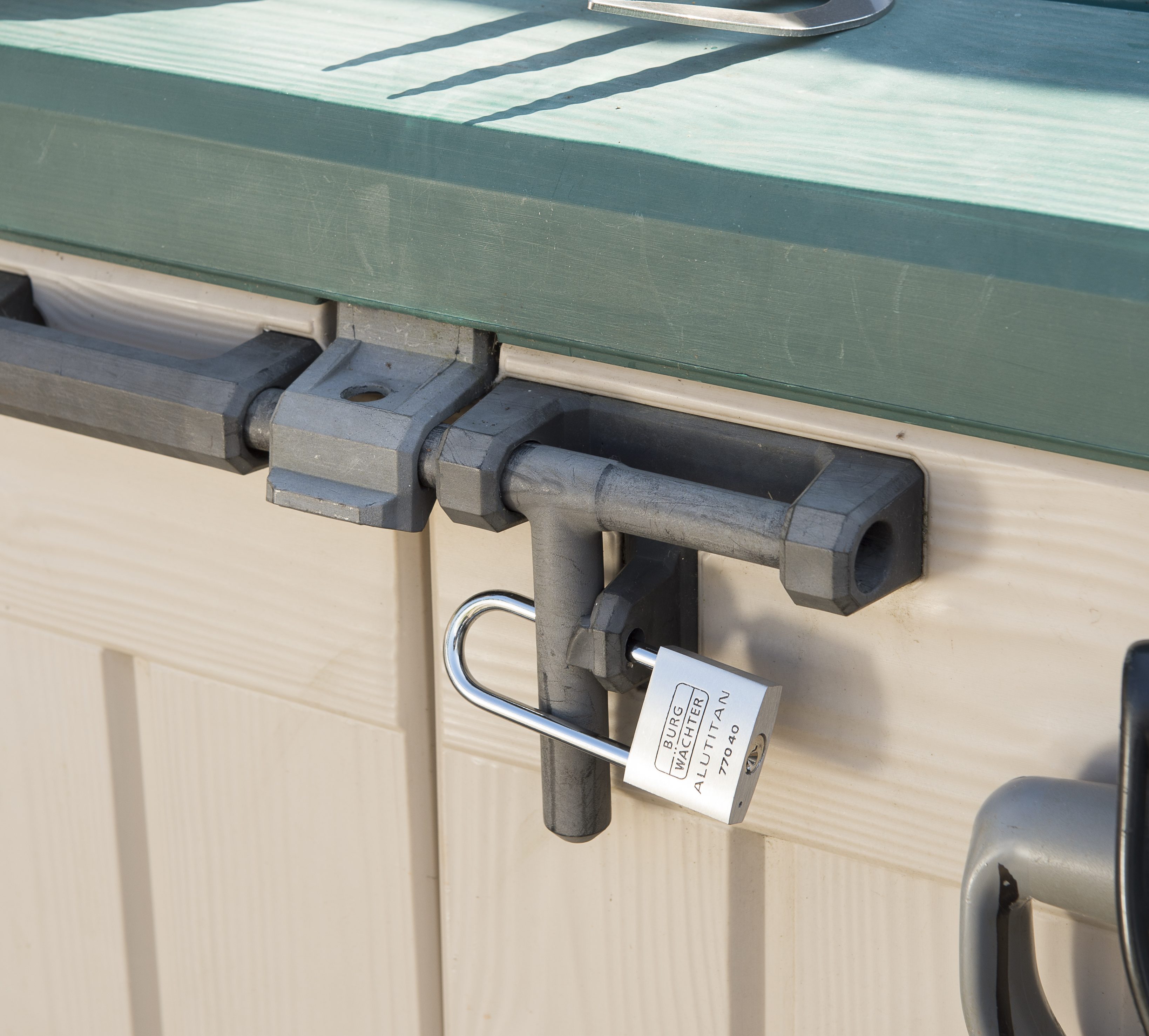 Burg-Wächter's premium padlock range meets the exacting standards of the Master Locksmith Association-backed Sold Secure accreditation scheme, which is dedicated to reducing the risk of crime by thoroughly assessing security products. In addition, the range is Secured by Design – the Police Preferred Specification recognised standard for all security products that can deter and reduce crime – approved.
High quality German design and manufacture
Designed and precision manufactured in Germany, there are three cylinder padlocks in the Burg-Wächter premium range – 900 Alpha Titan, 800 Alpha and 700 Gamma.
900 Alpha Titan
For the highest security demands, this high-tech padlock features an ultra-hardened chrome-plated easy to open shackle that offers extreme protection against cutting, drilling and corrosion. Prepared for a 41mm cylinder (which is ideal for integrating into an existing key suite), the padlock is also available with a high security cylinder pre-installed. The 900 Alpha Titan is Sold Secure bicycle (Diamond) and motorcycle (Gold) approved.
800 Alpha
The 800 Alpha high-performance padlock features a chrome-plated hardened steel body with a protective plastic cover. Its specially hardened manganese chromium steel shackle, with specially hardened double ball-bearing locking, offers all round protection against opening by bolt cutting and pull attacks. The high-tech cylinder is protected against extraction, whilst the padlock boasts several tons breaking strength.
With more than 300,000 key differs, the 800 Alpha is Sold Secure bicycle (Gold) approved.
700 Gamma
With a solid brass body and rustproof interior, protected by a plastic cover, the 700 Gamma features an ultra-hardened shackle with double ball-bearing locking and is multi-protected against drilling. With a high precision cylinder and high breaking strength, the 700 Gamma is Sold Secure bicycle (Silver) approved.
Designed to reflect customers' needs and ensuring the highest quality in terms of exceptional German manufacturing, Burg- Wächter's premium cylinder padlocks range delivers every time.