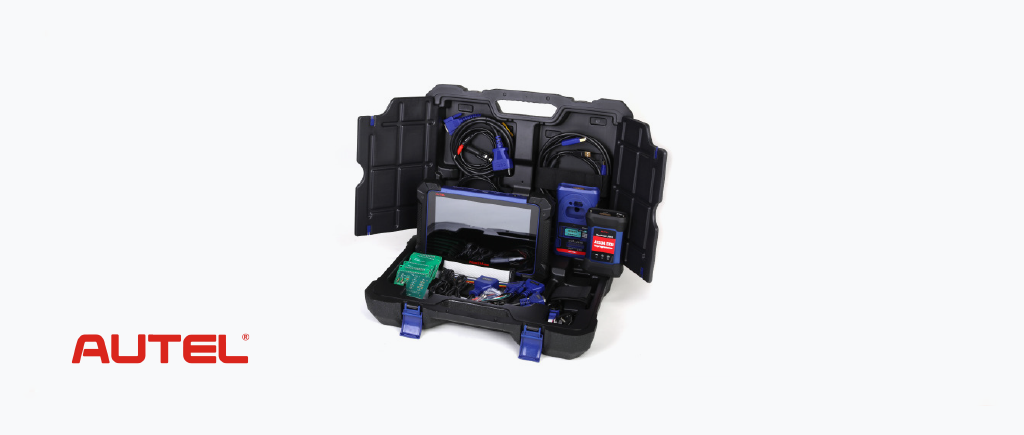 When looking for an all-around, well-performing automotive diagnostic tool, the Autel IM608 is worth checking out. Looking to complete an entire range of needs? The IM608 can handle everything from key programming or encryption to maintenance and systems testing. Our team has been using this tool since it came onto the market. We can all agree it's easy to use, connect, and diagnose issues.
In the package, you'll get:
IM608 tablet
XP400 key programmer
MaxiFlash JVCI reprogammer
necessary cables and cords
an AC/DC adapter
carrying case
Responsive 10-inch touchscreen
Android-based operating system
integrated 64 GB of memory
15000mAh battery
8.0-megapixel camera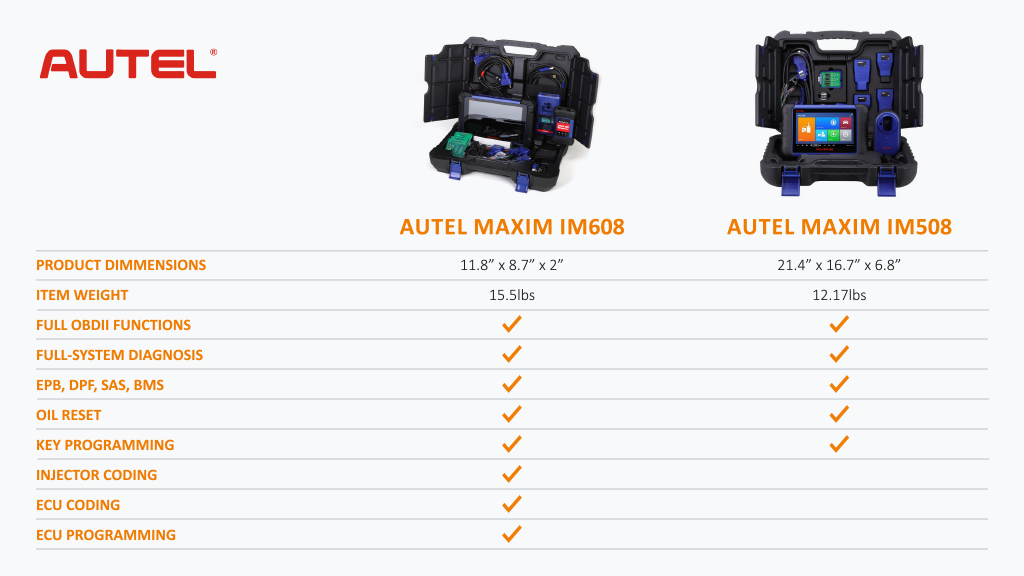 The Autel IM608 allows for a smart mode, which takes some of the stress off you and assists you with automated key learning. It can also help train new employees in diagnostics Alternatively, there is the option for the expert mode, which you can use for advanced key learning.
Both modes allow you to take advantage of the Autel IM608's various functions, which are:
Read PIN or CS
Initiate Key Learning
Generate Some Keys
Activate Remote Learning
Reset the IMMO ECU
Backup or Restore your IMMO Data
Refresh your IMMO ECU
The MaxiFlash reprogrammer is robust, and compatible with Bluetooth and USB. Even though the MaxiFlash can't program new ECU keys, you can program duplicate ECU keys from this device. Giving you great control over maintenance and registration issues.
It can also handle chip encryption for varied chip types, plus read or write on them for maintenance. Additionally, IC cards can be read or written, as well. Remote frequencies are also straightforward to detect.
The Autel IM608 can perform OE-level diagnostics for over 80 makes and models from the US, Europe, and Asia. In addition, the scanner can examine the entire electronic system of many major vehicles. Letting you locate and solve onboard issues quickly and reliably.
With the IM608, technicians can efficiently complete automatic scanning and read and erase codes.
"The scanner is thorough, user friendly and easy to navigate." – Cory, Product Specialist
The primary tablet is equipped with a Vehicle Communication Interface (VCI). There's even an LED incorporated into the connector port so you can hook it up in darkness. Perfect for when you are in a customer's footwell.
Bluetooth functionality is also an option, ensuring a stable connection to your customer's car. In addition, if a stable WIFI connection is available, this can also be an option for connecting to your required devices.
With technological advancements, it is now possible to connect your IM608 kit via Bluetooth to many modern vehicles. The Autel IM608's devices have a range of roughly 70 metres.
The device's ability to locate and diagnose issues on your chosen vehicle is quick and effective. To make the tool even better, it has the option for a data-logging so that you can keep track of all metrics from your jobs, such as recording jobs you have completed, issues you have fixed; this can be helpful during disputes.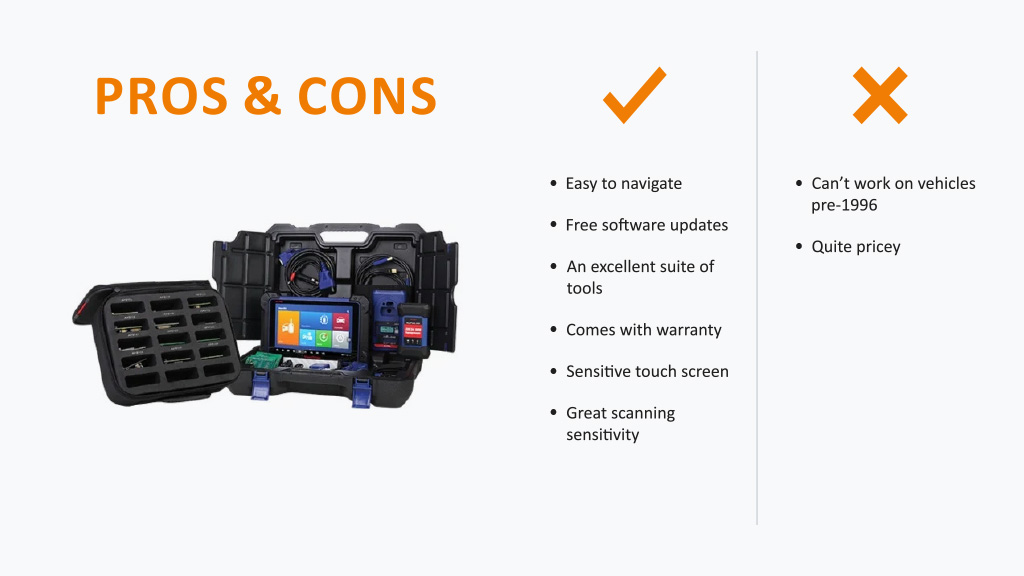 Explore the IM608 Range