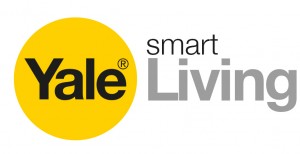 Smart security has been revealed as one of the most popular drivers for the smart home, according to a new survey.
Research into the opinions of UK homeowners shows 62% of consumers expect remote locking of windows and doors to be a key feature of a smart home, with 51% expressing a strong interest in smart locks.
Homeowners recognise the benefits of being able to remotely let children, guests or cleaners into their home from anywhere in the world, and are now beginning to demand the type of services a smart lock can offer.
Research indicates, the consumer smart home journey will start with smart energy or smart security but, once these products have been installed and consumers have experienced smart living, the next step will be to expand their system by adding more features. This means the smart home is likely to arrive organically, step by step, rather than as a complete installation.
As with any new technology consumers did note some reservations in terms of the reliability and security of a Smart Home. The technology 'not working', or 'going wrong' were listed as key concerns, which means trust and reassurance in the system and product supplier will be vital. Consumers want to invest in brands they trust, rather than the hottest technology.
This was clearly revealed when consumers were asked to name the leading brands in Smart Home Security, where Yale (18%) ranked much higher than Apple (11%), Google (8%) or Samsung (8%).
When it comes to fitting smart products 40% of Brits surveyed said they would prefer professional installation, compared to 12.5% who were committed to DIY only, thus providing proactive trade professionals a key opportunity to increase sales.
Dave Herbert, Business Development Director for Yale Smart Living said: "The research has revealed interest in the Smart Home is high, with 57% of those surveyed saying they had heard of the Smart Home and were aware of its capabilities. It was also encouraging to see that two thirds of those surveyed believed most properties would be smart by 2040, showing a real opportunity for growth.
"Now is the time for trade professionals to move into the smart security market and take advantage of the growing potential and smart profits available in this sector. Yale's range of smart security products are available in a variety of options to suit all consumer needs, making Smart Living the smart choice for trade professionals looking to increase sales.
"From standalone security products including smart locks, alarms and CCTV, to a complete home security system, built around an intelligent smart security hub, which integrates with a wide range of modular accessories. Alternatively, standalone modular products easily integrate with other home automation system providers, giving homeowners the very best security protection, as well as offering a lucrative revenue stream for trade professionals."
The research commissioned by smart security experts Yale, reviewed 2,000 men and women in the UK in July 2015.