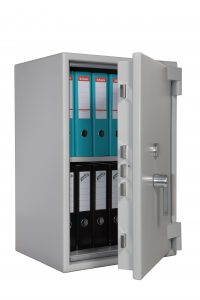 Leading physical security supplier Securikey, is dedicated to supplying products that meet customer demand and is now proud to announce that its bestselling range of Euro Grade safes are manufactured from recycled and recyclable materials, in compliance with RoHS and REACH.
Their manufacturing facility has operated in compliance with environmental standard ISO 14001 since 2005, with certificates from certification body TÜV SÜD Slovenia.
In addition, all steel is 100% recycled.
See the full range of Euro Grade safes can be found here
For more information contact Rachel Carline, Marketing Manager at Securikey rachelcarline@securikey.co.uk