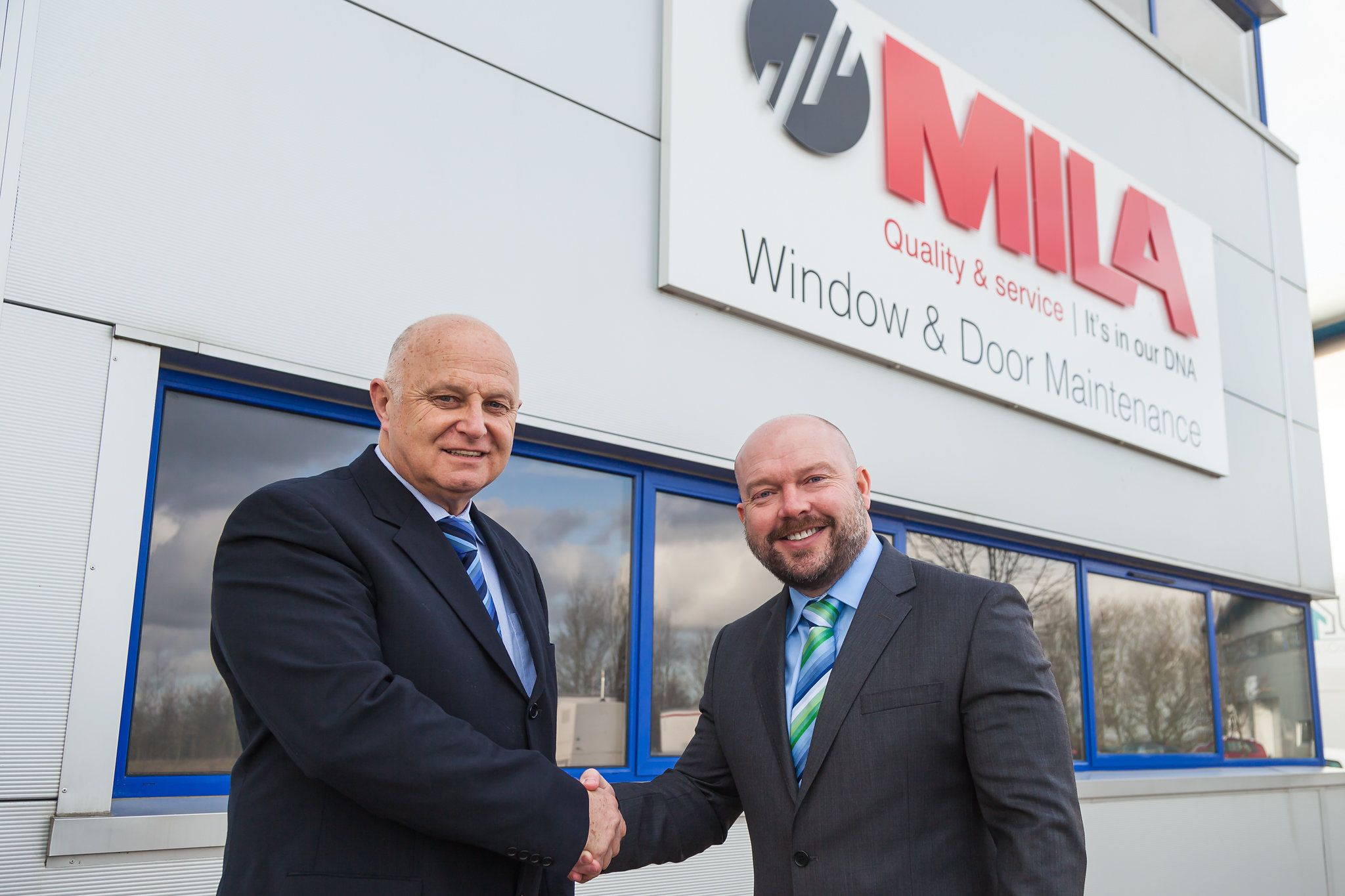 Social Housing provider Ongo Homes Scunthorpe has engaged Mila Window and Door Maintenance to regenerate windows in three high rise tower blocks in the town, and key supply chain partner Siegenia has provided the critical hardware solutions.
The three blocks were originally built in the 1960's and underwent a full window replacement and external wall insulation programme 20 years ago as a part of refurbishment works during the 1990's.
Head of Regeneration at Ongo, Neil Webster explained their decision to undertake further refurbishment on the site and why they went for regeneration of the windows rather than another full window replacement scheme.
He said: "We had become aware of the increasing number of maintenance call outs to the blocks with regards to windows in recent years and had particular difficulty finding replacement hardware parts.  With the windows having been installed for over 20 years many of the parts had become obsolete as technical advancements in the window industry developed".
"We were already planning to do work to the lifts, heating system and communal areas on the blocks so it was a good opportunity to investigate the options for the windows at the same time".
"We were aware of a very similar scheme which had been undertaken in pretty much the same circumstances at Gentoo in Sunderland and so we visited their site to see what had been done and to see the positive impacts on their blocks and on their residents".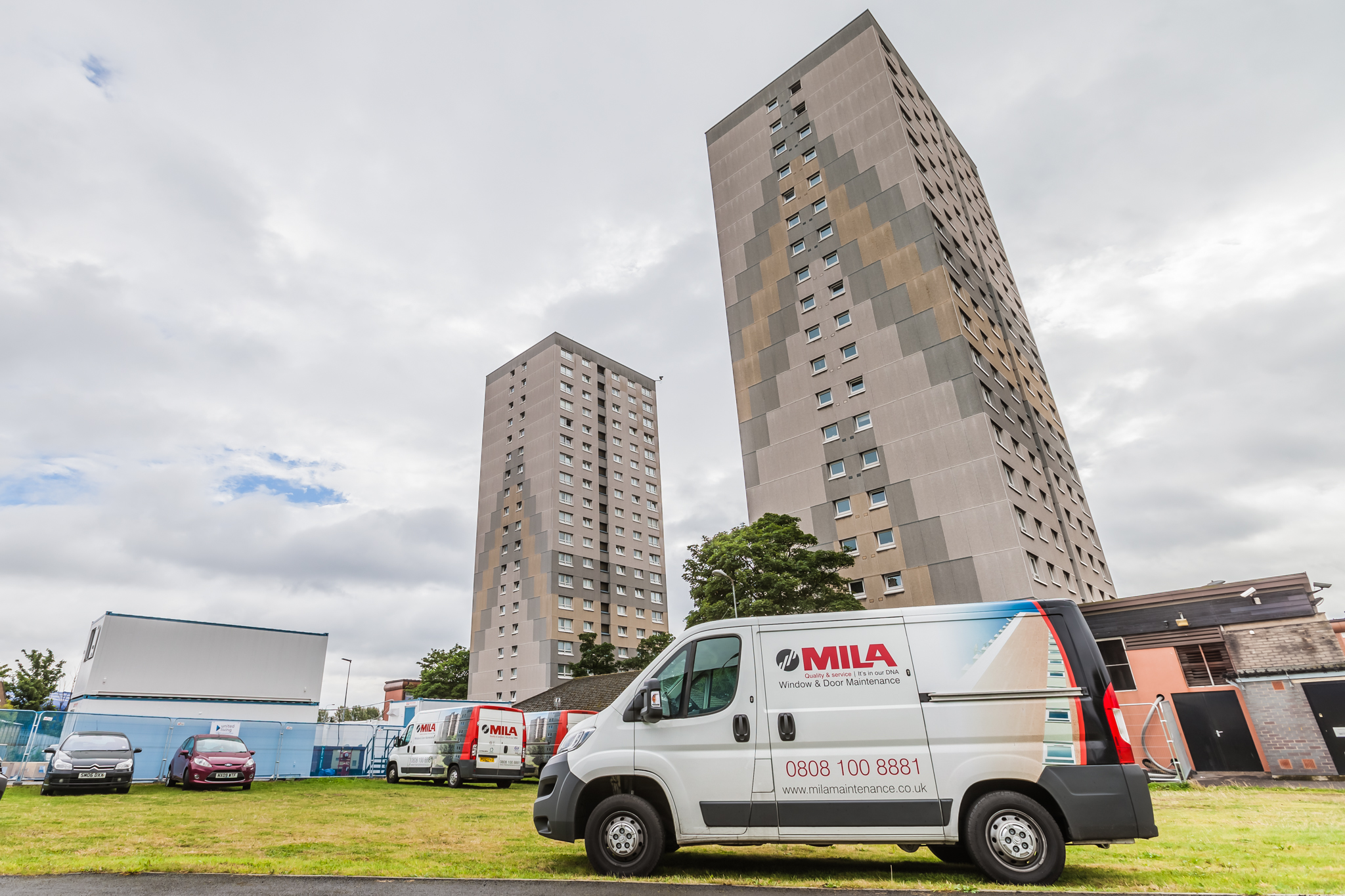 "The cost of replacing the windows for a second time would have been prohibitive, added to which was the potential damage to the external insulation system, disturbance to residents and the negative environmental impact".
"Our residents are always supportive of what we try to do and understand that we try to offer them the best solutions; after meeting with Mila Window and Door Maintenance and talking to our residents, and following a full assessment of all the options available to us it was clear that a 'regeneration scheme' rather than another replacement of the windows was a viable and very attractive proposition".
Tristan Cooke Managing Director of Mila Window and Door Maintenance takes up the story.  "As Neil said, we spent a lot of time with Ongo and their contractor considering all of the options, and working out how we could deliver them an answer to all of the issues which needed to be addressed".
"It was clear to us that the existing uPVC frames had complete integrity and definitely did not need replacing – after 20 years, and even in an environment close to the local steel works they were as good as the day they were installed other than needing a clean".
"From an environmental perspective to not have to remove uPVC windows and install new ones was a big plus.  The other major factor we needed to address was to agree and install a specification of sealed unit which would provide the maximum thermal performance and would be complementary to the upgraded heating system in terms of reducing the amount of fuel used by residents".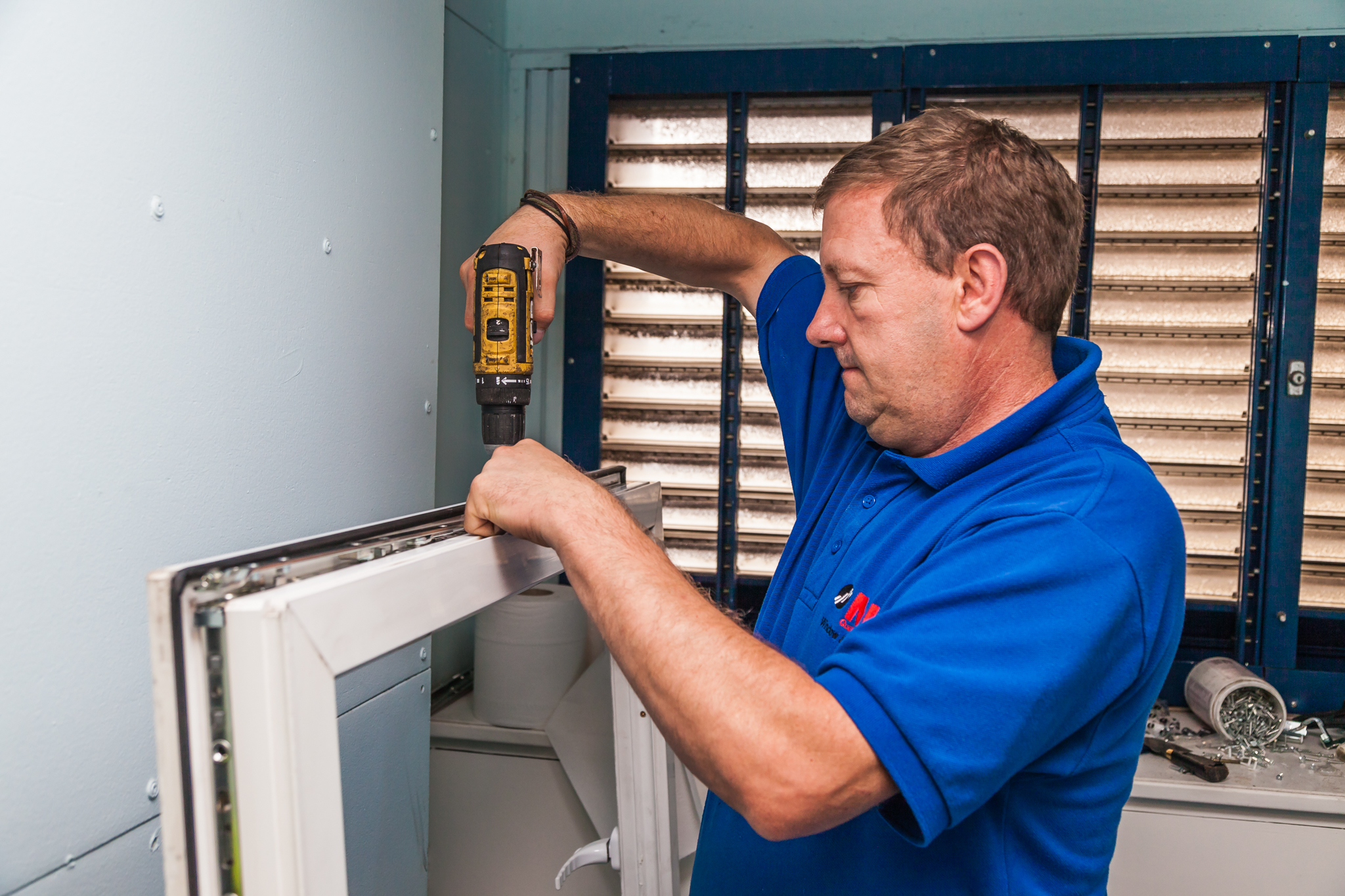 "The biggest issue for us to address though, and one of the key drivers Neil outlined earlier, was identifying Tilt and Turn hardware which we could fit the existing frames and sashes which were originally installed.  Over a period of years, the hardware had been failing and in a high rise living environment the risks are significant".
"This is where we were able to introduce one of our key supply chain partners into the equation.  We have been working with Siegenia for nearly 30 years and for Tilt and Turn replacement hardware in high rise applications they are able to provide the perfect solutions".
"A very rigorous assessment of the existing frames and sashes alongside trials of our proposed hardware options enabled us to confirm to Ongo that we did indeed have an entirely workable solution".
Adrian Vicker General Manager for Siegenia reinforced the same point.  "Over 30 years the relationship between ourselves and Mila Window and Door Maintenance has really developed and we have not yet failed to find a technically robust supply chain solution when they have approached us to do so, and this was no different".
"As social landlords increasingly look to regenerate windows in situations where external wall insulation has subsequently been installed we know there will be more and more of these situations arising".