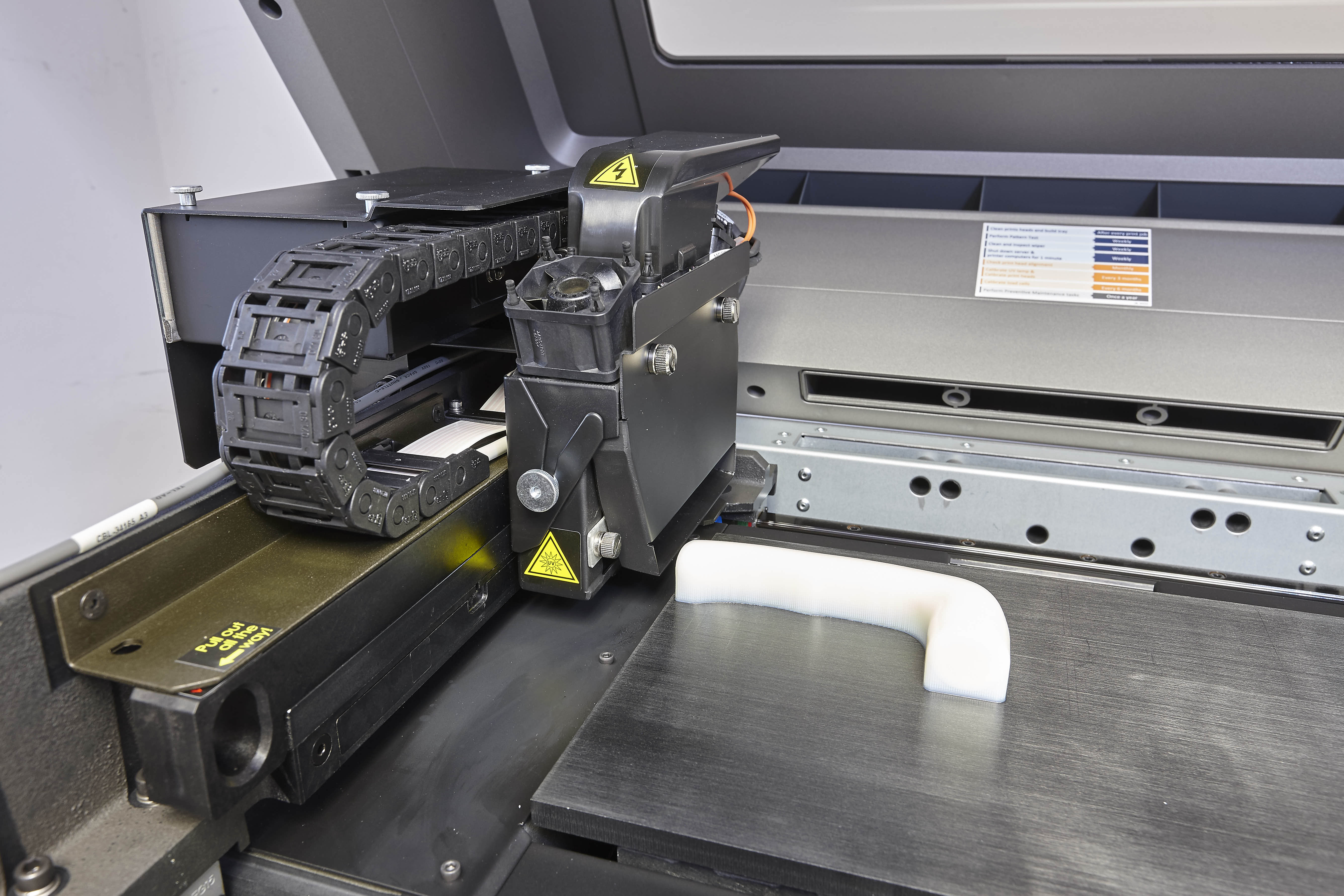 Mila has reduced the time it takes to produce a precision prototype of a new hardware design from one week to just one day – thanks to its investment in its own high specification 3D printer. The hardware specialist says that this is having a significant impact on the speed at which it can deliver new products from design stage to production.
Product Design and Quality Director Paul Pearson says: "Traditionally hardware designers work through specialist prototyping bureaus to produce these types of models on their behalf, which can be time consuming and fairly expensive."
The new 3D printer can produce extremely accurate, dimensionally stable models which Mila can use to check the working assembly of a design at every stage in the development process. The product design team are using the models to analyse how even the most complex designs can be assembled most efficiently and are now also able to send additional copies to the production engineers working at Mila's worldwide supplier base to help them prepare for mass production.