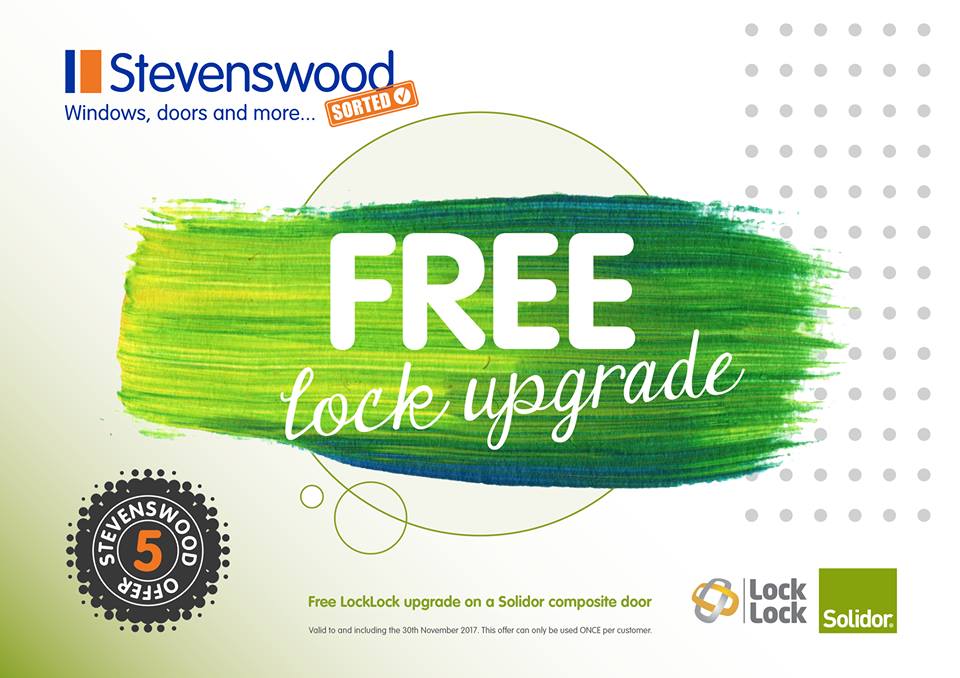 Stevenswood Trade Centres is offering a great autumn deal, with a free upgrade to Brisant Secure's Lock Lock security handle on all Solidor composite doors sold until the end of November.
Stevenswood's Marketing Manager, Sarah Penrose, comments: "We offer the most comprehensive range of products on the market, focusing on industry-leading brands. We've been running this offer – part of a series of five – for two weeks now, through Point-Of-Sale, email, postcards and social media, and the response so far has been great. It helps our customers sell more doors. We feel Lock Lock has taken the handle market forward in the UK, in terms of security, but also style and anti-corrosion. It's a perfect fit with Solidor's premium range of doors. We are delighted to provide our customers with an exceptional product, and a great value offer."
To find out more about the promotion tweet @stevenswooduk.
To find out what selling real-life security can do for your business call 01924 410 200, visit www.lock-lock.co.uk or follow @LockLockSecure on Twitter.