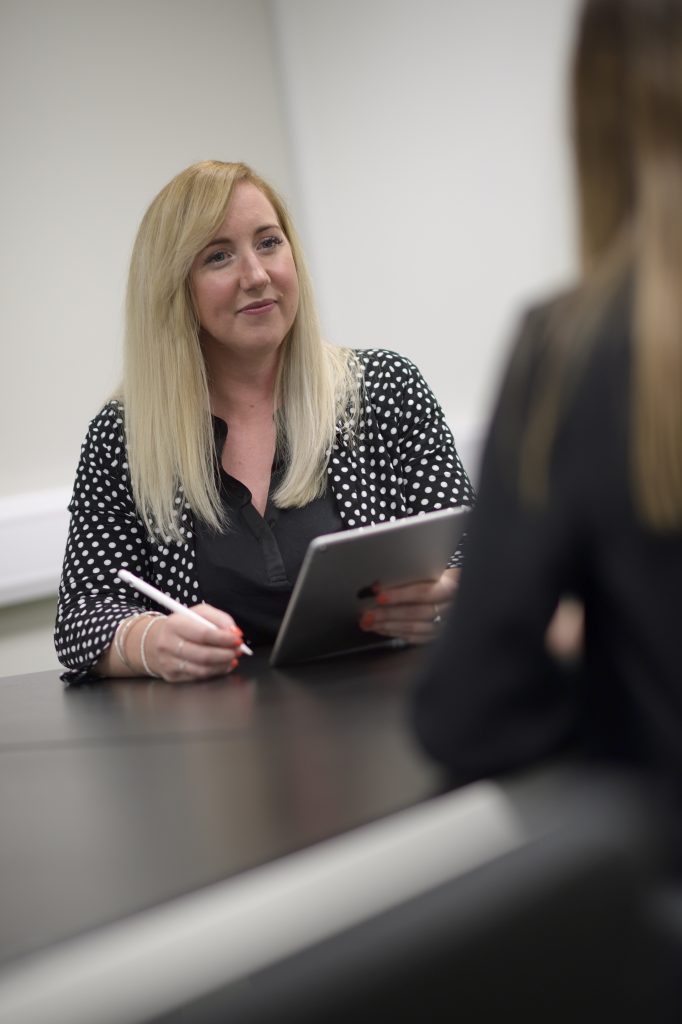 What is your full name and current company/position please?
Sarah Jane Hitchings, Sales & Marketing Director and Co-Owner at Window Widgets and The Residence Collection.
What are your main roles/responsibilities?
Managing customer service, sales and marketing teams plus corporate ownership duties of the wider business.
What is your history in terms of career/education and how did it lead to this current role?
I did well at school, then went to sixth form college in Hereford, but half way through the first year I got restless and wanted to earn more money, so I left and got a job with a local solicitors firm. I stayed there for a couple of years before going on to work at a local charity for severely disabled young people, where I did their fundraising and event planning.
After a couple of years there I had a moment where I didn't know what I wanted to do, so I did a ski season and worked as a chalet girl, I was usually on breakfasts and cleaning, it was the best shift as it meant you had the rest of the day to ski (or snowboard in my case!). As I was getting ready to return home I asked my dad to post me the Hereford Times so I could look for a job, it was there that I saw Commercial Trainee at REHAU UK Ltd. I applied, interviewed and started working there in summer of 2006. That was where my journey into the fenestration industry began!
As a commercial trainee you work in various departments to gain experience before applying for a position within one of the Business Units, I started in the Windows Business Unit full-time as junior product manager from 2008. From there I worked my up to become Group Product Manager for the UK, Ireland, Scandinavia and South Africa, managing in excess of ten window and door systems.
I joined Window Widgets and The Residence Collection in September 2014, and we have been through various sales and acquisitions since 2014! Myself and three other directors put together an MBO and completed on purchasing the business from Masonite in December 2019.

What do you think are the main challenges that face modern professional women in general?
Probably the biggest challenge is the one we all face as modern professionals: balancing all the balls we are juggling, both professionally and personally. Although gender is highly relevant in some instances, most challenges are by no means exclusive to women.
Do you think fenestration is a 'boys club', please could you explain why in either case?
I think historically the fenestration sector was very male dominated, however it has enjoyed a significant rise in the number of women in influential positions. When women see other women's successes within fenestration and the wider construction industry it has an empowering effect, but there is undoubtedly more room for improvement.
Have you faced any negative attitude in your role, as a woman?
No, I haven't. There's been more scrutiny of my age rather than my gender, as it can appear you are less experienced, but I have overcome that successfully and now after 14 years within the fenestration industry it is less of an issue! 
Do you think there should be more women in fenestration?
I believe we should be encouraging all diversity, whether that be gender, ability, sexuality, age or ethnicity.
Have you noticed a difference in the representation and treatment towards women throughout your career?
I have seen some women that have struggled to re-enter their positions after embarking on maternity leave, however thankfully less so in the past few years. With flexible working and employers acknowledging the struggle and discussing it more openly, it is certainly improving. Women's equality and the gender-pay gap being debated more prominently has also helped close the differences considerably.
Do you think women are treated differently in this industry?
No.
Do you think women should be treated differently in this industry?
No. There should not be positive or negative discrimination.
Do you think men and women have different qualities that make them better suited to different roles?
I think we all have strengths and weaknesses, not gender specific or dependent.
Have you had to overcome specific hurdles as a woman in industry – what were these and how did you overcome them?
Not specifically as a woman, all ambitious people must overcome hurdles. I have made mistakes, learnt from them and continue to do so!
What have been your biggest and proudest achievements in your career?
Constructing the Management Buy Out to become a business owner. Friday 13th December was undoubtedly the biggest and proudest day in my career.
What are your short-term and long-term career goals?
If you'd asked me prior to the MBO, my long-term goal would have been to own my own business. My short-term goal is to get through the rest of 2020 as successfully as we can, after the Covid-19 pandemic and the economic pressures that has brought. In addition, maintaining our digital and social presence to drive continued brand awareness and leads has been key in recent weeks and months. Longer term we hope to grow the two brands simultaneously and to continue challenging the market with fresh new ideas and defining new products.
What advice would you give yourself at the start of your career?
Weigh up the options, but go for it anyway.
Who are your role models?
To me, the people who impact you are the people that you know. It is good to take cues from the history books and from notable people, but if you want to learn how to live your life, usually the people close to you are the best models. My role models were (and still are in my memories and my heart) my late grandparents, they were both such lovely people, very kind, lots of fun, had good morals and were very hard-working. They always had time for anything and anyone.
What's the best piece of advice you've ever been given?
From my late Nana; always treat people how you would like to be treated and manners cost nothing.
What are you working on at the moment that you'd like to share with the Clearview readers?
It has been interesting to diversify recently into 3D printing surgical mask straps and visors, to feel like we are helping those on the front-line just a little bit has been very rewarding.
We are of course also working on getting our business re-opened safely, ensuring our employees returning feel physically and mentally safe. Alongside these unusual times, we have really championed the use of digital and social media, giving our customer tips on how to ensure their business stays active and generating interest for when they return.
Is there anything else you'd like to add?
Companies need diversity of all kinds to stay relevant and to represent 'real life'. To create the best opportunities in any business, you need a range of experiences, visions and views. Jo Wallace, Creative Director of J. Walter Thompson in London, points out that even after a concerted effort in recent years, women still only represent 13% of creative directors, and yet a massive 85% of consumer-based decisions are from a female perspective. The disparity between these figures is not just bad for diversity, it's bad for business….and the fenestration industry is no exception.
www.windowwidgets.co.uk
Window Widgets (2006) Limited, which also includes The Residence Collection of pioneering PVCu window and door systems, is now part of a management buyout that has been headed up by the existing UK management team. This will see the business return to its core values of entrepreneurial flair, spirit and product innovation.
The Residence Collection represents an integration of three of the most innovative PVCu window and door systems in the fenestration industry, namely R2, R7 and R9. While sister brand, Window Widgets, has a history dating back well over a decade, supplying many of the top 100 fabricators and leading installation companies with clever product solutions.