UAP Ltd hosted locksmiths and security experts from across the industry at October's MLA Expo, with delegates flooding to the stand to see new products including the Fullex Kinetica+ K4 and the new Ionic electronic locks from Fullex AI.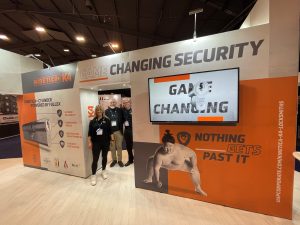 With a barista joining a five-strong team of UAP experts on the stand to keep everyone topped up with coffee, the team was also joined by leading auto locksmith, Martin Pink, who led live Genuine Lishi training and product demonstrations, showing his expertise in the development and techniques for picking, decoding and opening many of today's toughest locks.
The Fullex Kinetica+ K4 locking system with Bio anti-bacterial keys were the stars of the show, as UAP's team talked locksmiths through the ease of installation, security and safety benefits of this innovative 3* cylinder. BSI Kitemarked, accredited by Secured by Design and Sold Secure Diamond Standard, the new system has been durability tested to 100,000 operations to prove its effectiveness and smooth operation over years of use.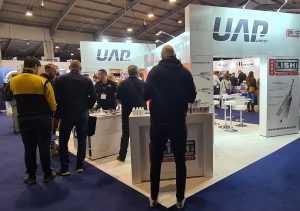 Kinetica+ K4 has been designed with the patent-pending Fullex attack system, which prevents would-be intruders from manipulating the cam to gain access. The cylinder has been constructed to break during an attack, and, once the cylinder snaps, the drive bar springs forward at high speed, while dual attack rods fire sideways to prevent the drive bar from moving past a given point. The cylinder has been designed to resist various forms of attack, including bumping, drilling and picking, and delegates were impressed by its speed and ease of installation, with no ring on the cam. The prototype for UAP's Fullex AI Ionic electronic locks also caused a stir on the UAP stand, providing a valuable opportunity for UAP to embed feedback into the ongoing product development process.