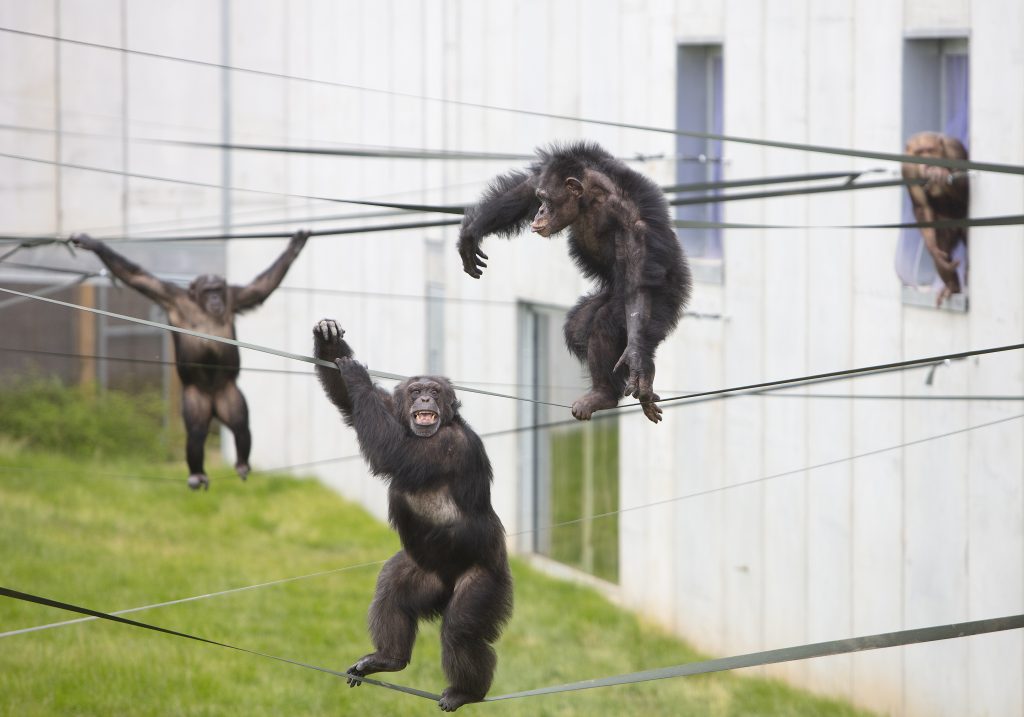 The award-winning conservation charity Twycross Zoo has extended its ASSA CLIQ® Remote system from the ASSA ABLOY Door Hardware & Access Control Group, to help manage safety and security at the site's new £3.5 million Chimpanzee Eden facility.
The new multi-storey habitat has been designed to replicate a wild environment, providing outstanding facilities for animal welfare, research, education and visitors. Covering 1,160 square metres, ASSA CLIQ® Remote has been selected to help control who can access the three-storey building, providing a full audit trail for assured peace of mind.
Based in Atherstone, Warwickshire, Twycross Zoo has worked closely with installer Rossells Locksmiths since 2016, when the ASSA CLIQ® Remote system was specified for the zoo's Gibbon Forest habitat. Its success over the past few years ensured it was the logical choice when considering how the zoo's cutting-edge new chimpanzee development would be secured.
The system has also recently been extended to a new tiger habitat at the zoo, housing two critically endangered Sumatran tigers, named Jahly and Sialang. These will live in a new state-of-the-art, multi-million pound habitat, which – at 3,000 m2 – is one of the largest purpose-built Sumatran tiger habitats in the UK.
Providing an easy-to-use electromechanical locking system, the ASSA CLIQ® Remote solution uses high-end micro-electronics and programmable keys and cylinders to offer Twycross Zoo flexible control over access rights.
The zoo can programme and update each key remotely, removing or granting access privileges for the key holder in real time. This ensures only those with the necessary access rights can enter an area, eliminating the security risks associated with lost or stolen keys.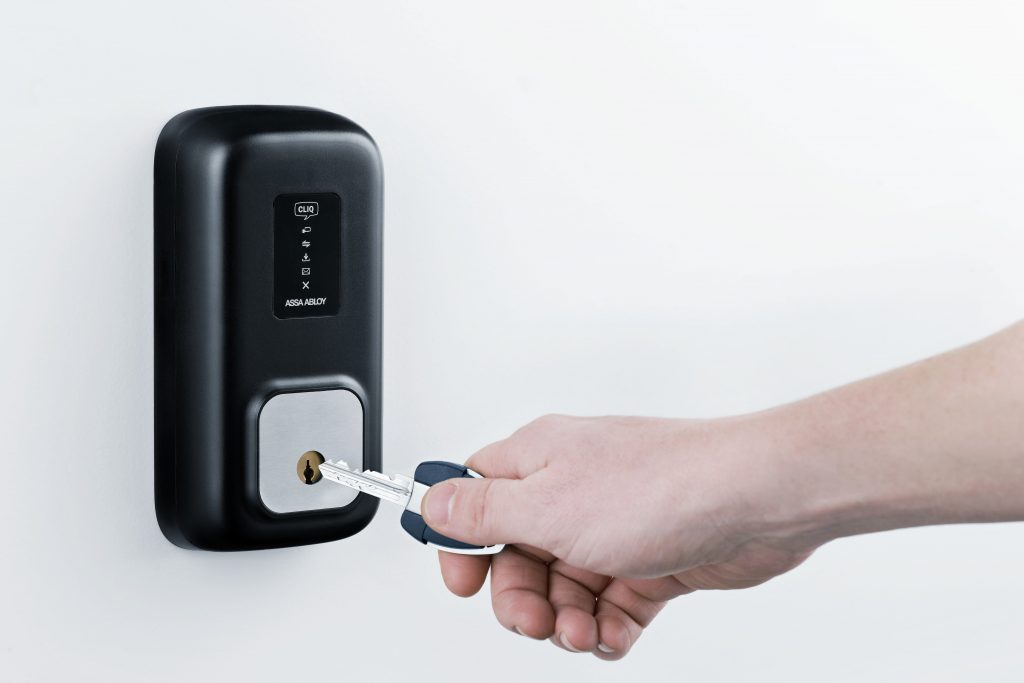 Neil Dorman, Curator – Conservation Programmes and Planning at Twycross Zoo, explains: "With more than 500,000 people visiting the zoo every year, security and safety is of paramount importance. We were so pleased with the level of security and peace of mind that ASSA CLIQ® Remote has provided in our Gibbon Forest, it was an easy decision to choose to extend the system to our new Chimpanzee Eden facility and Sumatran tiger development.
"The system's flexibility makes it the ideal security solution for us. Only keepers that have been permitted access can enter these sites, and we can control the period of time when those keys are active. If there's a concern about one of the keys, we are able to take it off the system immediately and de-activate it.
"As such, while the security element of the system has been really important, it's been the flexibility of the technology that has really benefitted us. It has given us the opportunity to build a security and access control system that's really bespoke to our needs.
"Twycross Zoo has a range of exciting projects lined up and we would certainly be looking to extend the ASSA CLIQ® Remote system to other new developments in the future."
Simon Wilson, National Sales Manager for ASSA CLIQ® Remote at the ASSA ABLOY Door Hardware & Access Control Group, adds: "Twycross Zoo is an internationally important primate conservation centre, and we are very pleased that the organisation has chosen to extend ASSA CLIQ® Remote's remit to now cover not only the Gibbon Forest, but the innovative new Chimpanzee Eden facility as well. The fact that the system now covers the new Sumatran tiger habitat too, is further testament to its success.
"The system can record who has accessed an area and when, as well as create time-defined user keys. This allows the zoo's keepers to access the facility for only a certain period of time, which is so important for safety and security reasons.
"ASSA CLIQ® Remote is an affordable and award-winning technology, and ideally suited to help meet any modern organisation's access control and security needs."
For more information on ASSA CLIQ® Remote, please visit www.assaabloy.co.uk/cliqremote.
To contact Simon Wilson and find out more about the solution, please email simon.wilson@assaabloy.com. Follow Simon on LinkedIn or Twitter for further information on the CLIQ® range too.