A new fingerprint-activated padlock has been launched to offer a simple and practical alternative to carrying keys or remembering codes.
The padlocks from the new AR90/54 series from ARRONE, the sister brand of HOPPE (UK), can be unlocked using just a fingerprint and respond to recognised prints in less than a second.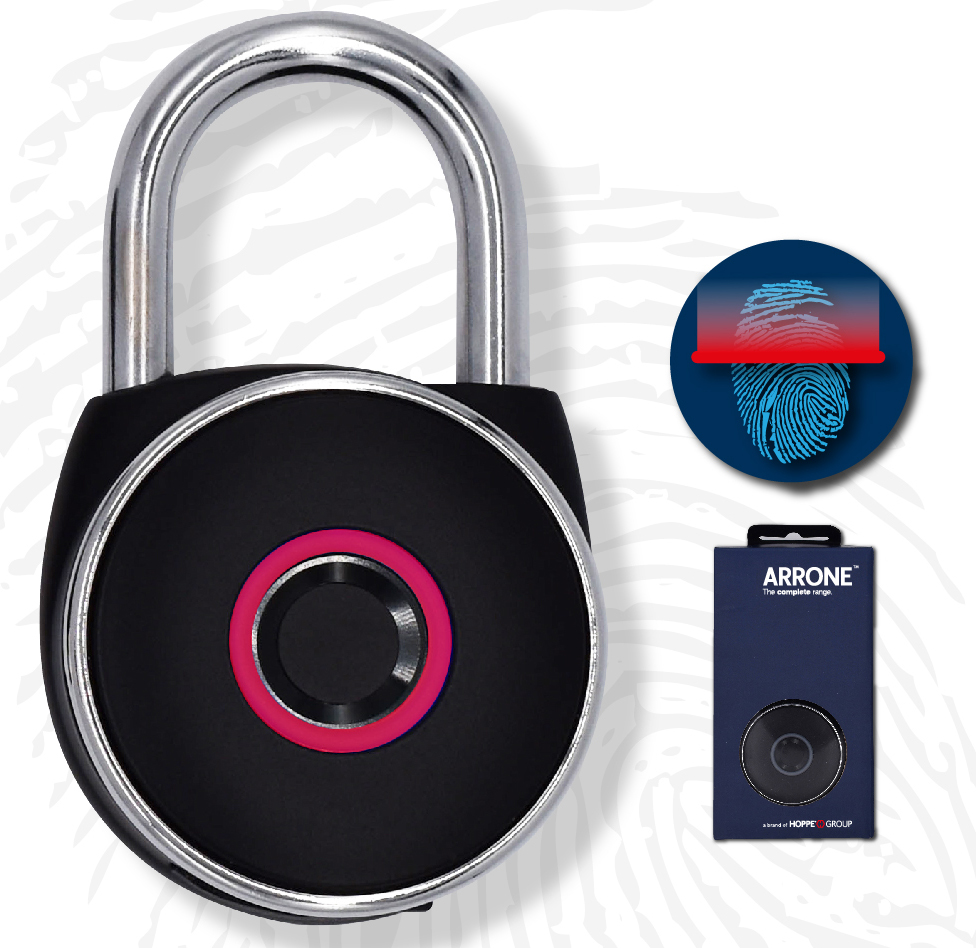 The Zinc housing and steel alloy shackle provide enhanced tamper and corrosion resistance. The padlock can be used indoors and outdoors, with its IP66 water resistant rating, making it suitable for securing lockers, sheds and bicycles. With a long-lasting, rechargeable battery, the FingerScan Padlock can be used for up to 200 days from a single charge and uses a standard five pin USB portal to recharge. For retailers of this product a trade counter point of sale display is also available.
Jonathan Walker, product manager of ARRONE, said:
"With a standard padlock, a lost key or forgotten code can be a real headache. But the AR90/54 series offers users a much more convenient solution without compromising on security. The Smart Padlock only requires the use of a registered fingerprint to gain access.
"It has been designed for multiple users and to be used in a range of scenarios, making it particularly useful for areas that need to be kept private but may need access by more than one person. The Smart Padlock can store up to 20 fingerprints so can be used within shared spaces without having to swap keys or share codes."
For more information on the AR90/54 series, visit the HOPPE (UK) website or contact sales centre 01902 484 400