At its core, Carlisle Brass is an architectural ironmongers. Established more than 30 years ago, the Cumbrian company has built its way to become the 'UK's largest developer of door and window furniture' and from 'Poirot-approved' Art Deco levers used in the Hollywood movie Murder on the Orient Express to ultra-modern safety and security solutions, its portfolio of products speaks of three decades of design and development innovation and inspiration. Here at The Locksmith Journal, however, we wanted to delve a bit deeper and see what's been happening in Carlisle over the past few months, find out what's new in hardware, and ask who's still buying the 'old-look' ranges?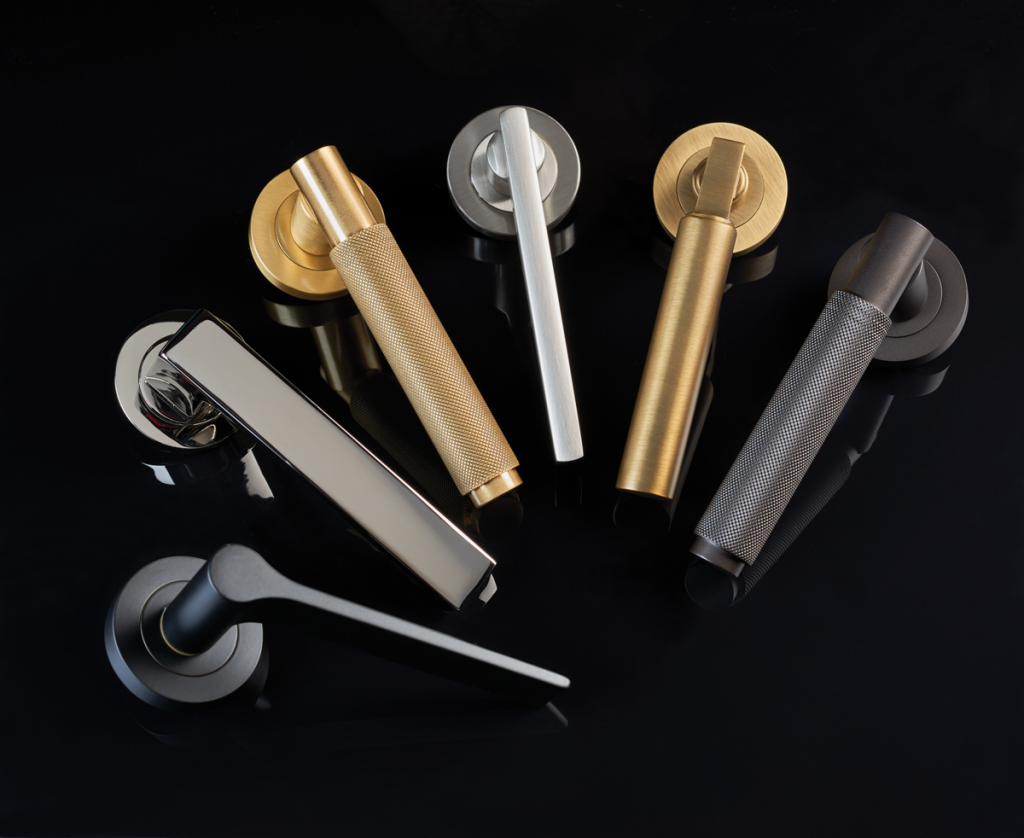 "As our name suggests Carlisle Brass began life making and selling solid brass hardware," starts Rebecca Johnson, Marketing Manager. "Since 1986, we have added so much more to the catalogue however – locks and latches, handles and hinges, fire safety, panic and emergency exit pieces, cabinet hardware and even bathroom accessories – in almost every finish you could imagine.
"The Art Deco lever, for example, is the perfect demonstration of all our past experience and modern expertise. Its design was inspired by the Empire State Building – the epitome of early 20th century Manhattan, and its development was assisted with 3D printing; which allows us to model prototypes within a few hours. Having this type of technology at our fingertips not only allows us to work on long-term projects and evolve ideas to expand our catalogue, it also means when customers come to us with bespoke ideas and custom-made challenges, we can set to work immediately, finding the best solution for their needs.
"It's certainly not a case of adding just anything to our inventory though, we carefully consider each new line in-keeping with our customers and their customers requirements and requests; always searching for something we feel will really fill a gap in our gamut."
"An area that we've been heavily concentrating on most recently is expanding our colour catalogue," continues Rebecca. "We're really excited about some new finishes we're releasing across ranges of door handles, cabinet handles and bathroom accessories. Last year we added matt black, matt bronze, and satin brass to our product 'palette' for certain items and we're increasing the application of these in the very near future; meaning that customers will be able to suite Carlisle Brass products seamlessly from the front door to every room.
"There will always be customers who want the 'safe' chrome but in more recent times, we've almost been unable to keep up with the black and bronze orders, there's been a real surge in those styles. As tastes change direction and diversify, we will always try and make sure that our own offerings match demand for different design decisions.
"As we have our factories in the Far East plus import Italian products, we have a vast and varied supply chain which means we can keep up with all the latest trends as well as more traditional styles. The variation in how we manufacture and where we source supplies though always means we can provide quality and quantity as we have footholds all over the world. Furthermore as we are in the Arran Isle Group with other well-known brands such as Window Ware and Mila, we're confident we have all bases covered for all customers, both existing and prospective."
All of this has fixed Carlisle Brass as a firm favourite for tradition architectural ironmongery, builders merchants, house builders and manufacturers, for both residential and commercial customers. And, it was those commercial contracts that, in part, kept the business busy while the world was on lockdown, continues Rebecca, as Carlisle Brass worked throughout, where other companies had to put production on pause. "We 'downed tools' for approximately two weeks," Rebecca explains, "but it was soon back to business and now everyone is back in some capacity, whether it's reduced hours or working from home. 2020 has certainly been a tough year for everybody but as a company, we feel like we've done really well. September in particular has been exceptional, in any circumstance, and we're looking forward to more of the same with the new launches on the horizon."
www.carlislebrass.com