dormakaba Launches Stunning New Fittings
Bringing clarity and light to interior spaces with their glass solutions, dormakaba, has added a stylish new range of matt black fittings to its glass door range. Available for hinged, pivoted and sliding doors, the powder-coated NIGHT EDITION #304 installation sets, locks and handles will ensure a high-quality finishing touch.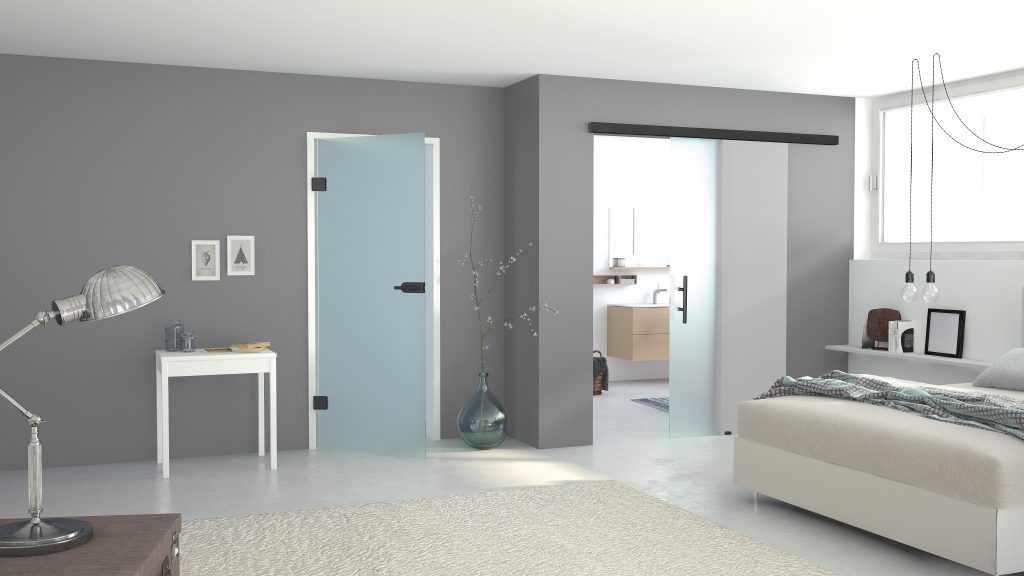 A range of dormakaba sets are now available in the new NIGHT EDITION #304 finish, including the MUTO M 60 Wall and Ceiling Mounted Sets. The set is completed with a matt black pull handle, and the DORMOTION damping mechanism, which requires no glass preparation – saving on installation times.
Locks, hinges and levers in the Studio Rondo and Classic Sets are now also available in the new finish, whilst the MUNDUS Comfort Set has matt black fittings in PT10, PT20, floor pivot, top pivot and pull handle.
In addition to the sets, selected individual fittings such as Mundus office locks, pull handles, and wall connection profiles are also included in the NIGHT EDITION #304, ensuring a full scope of products fit for a range of end-user requirements.
Archie Teagle, Product Marketing Manager at dormakaba says, "Matt Black finishes have become increasingly popular, they provide a beautiful finishing touch to interior design that stand out from the norm. Responding to customer demand, we have developed our NIGHT EDITION #304 fittings to complement our popular glass door products."
As a special feature the fittings confidently bear the "NIGHT EDITION #304" name in laser engraving on one element in each product range.
To celebrate the launch, dormakaba is offering a promotional period of special pricing until 30th April 2021. For more information on this pricing, please contact info.gb@dormakaba.com or visit www.dormakaba.co.uk