Security specialist Squire has launched another world-beating padlock, with the seriously heavy duty SS100, the only padlock ever to achieve The Loss Prevention Certification Board (LPCB) SR4 standard.
Designed as the world's strongest production padlock, Squire's SS100 padlock is designed for commercial premises where extra high security is a priority for facilities managers and specifiers – for example, perimeter gates, warehouses, outbuildings, shipping containers, heavy machinery and commercial vehicles.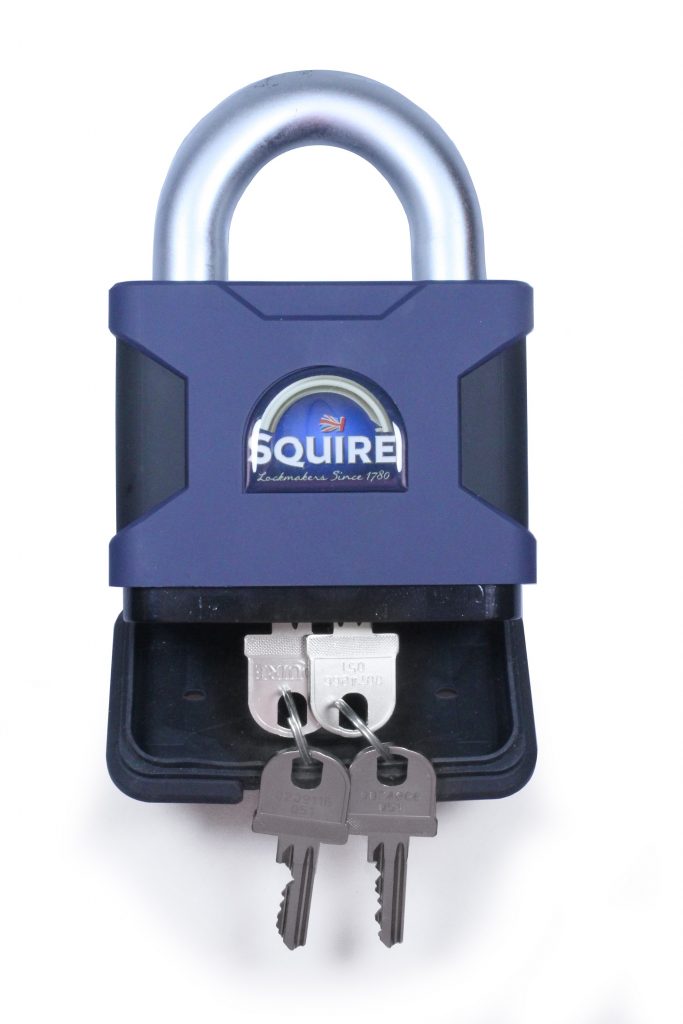 Made in Britain, this outstanding dual cylinder padlock with open and closed shackle versions is 100mm wide and is the only padlock ever to achieve LPCB SR4 rating (not as a set).
The benefit of the dual cylinder system is it offers a wide range of different uses. The system can have 'same key' cylinders, where both cylinders operate under the same key.  They can be keyed to differ, where the padlock uses two different keys to operate it, and both versions can be keyed-alike and master-keyed.
The SS100CS features a mega 4.3kg solid steel lock body that is capable of a tensile pull of over 24 tonnes (independently tested) – equivalent to taking the weight of two London double decker buses.
The LPCB is the leading international certification body in security and fire protection. LPCB approval is recognised by governments and regulatory authorities across the world and provides confidence that security systems will give protection against criminal intrusion and terrorist attack.
Squire's SS100 is the latest addition to the Squire Stronghold® padlock range, which comes in many sizes and shackle variants, and include solid hardened steel lock body, electrophoretic anti-corrosion finish, hardened boron alloy steel shackle, anti-drill protection and high corrosion resistance for harsh environments. Plus, most of the extra high security Stronghold® range has the added benefit of being CEN tested and approved, which is testament to the company's reputation for long lasting toughness.
Squire has produced a video to demonstrate how the SS100 works https://www.youtube.com/watch?v=7LhBpxirZXM
The Squire name has been at the forefront of lock making since 1780, with a great British history carried down through eight generations. Today, Squire is recognised for some of the most technologically advanced products in lock making.
For enquiries, telephone Squire on 01902 308050 or email info@henry-squire.co.uk