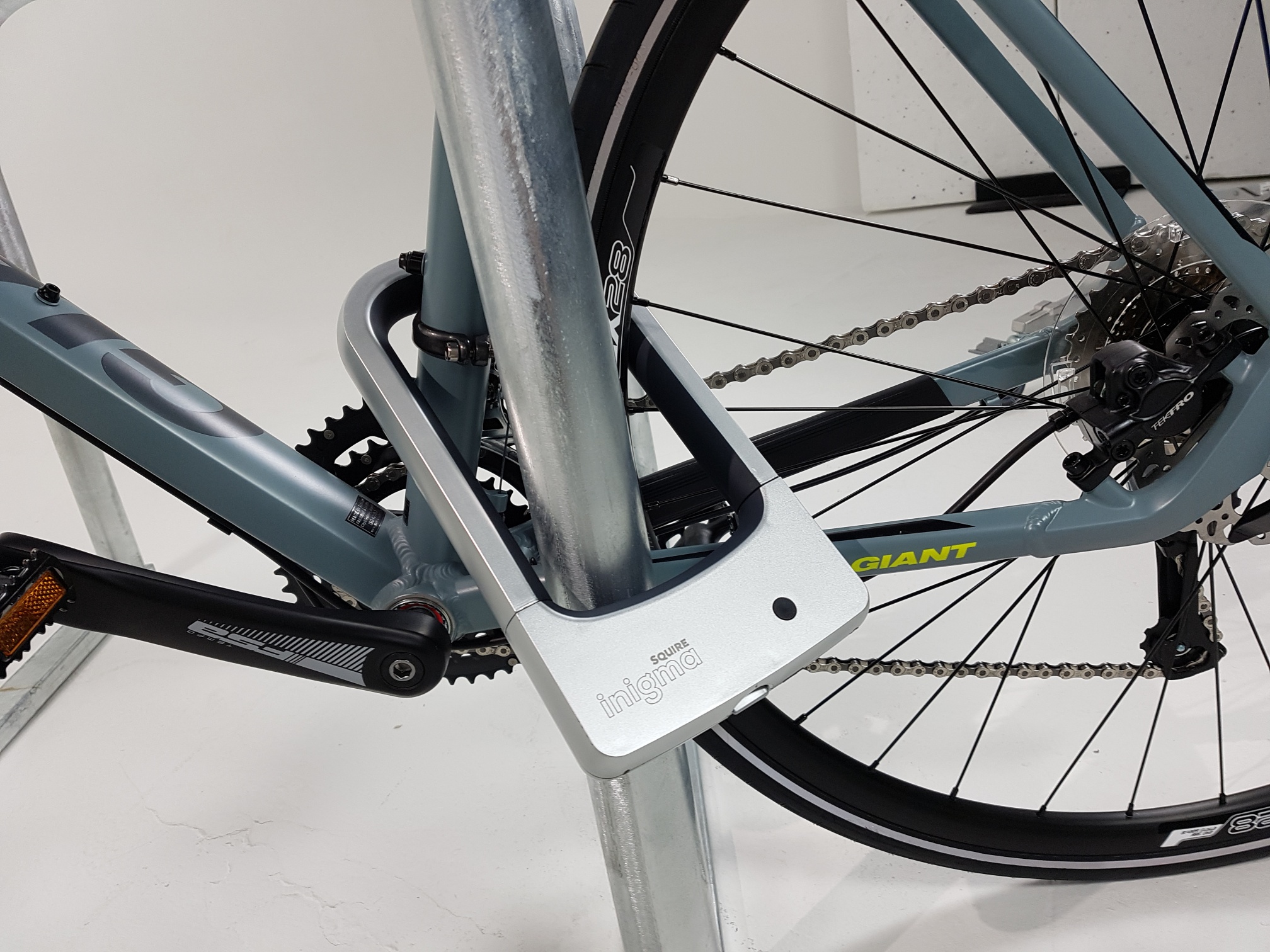 Security specialist Squire has launched the world's first Bluetooth bike D-lock to achieve a Sold Secure Gold rating. Called Inigma BL1, this clever keyless D-lock lets cyclists lock and unlock their bike via smartphone app.
It's the trailblazer for Squire's new high security electronic locks and cylinders technology launched at IFSEC, which features Squire's new digital security system called Inigma. Inigma BL1 works by using Bluetooth technology to communicate with the cyclist's smartphone via the Inigma app download available on the App Store or Google Play. It is easy to set up, users simply register their details on the app, then pair the lock with their smartphone.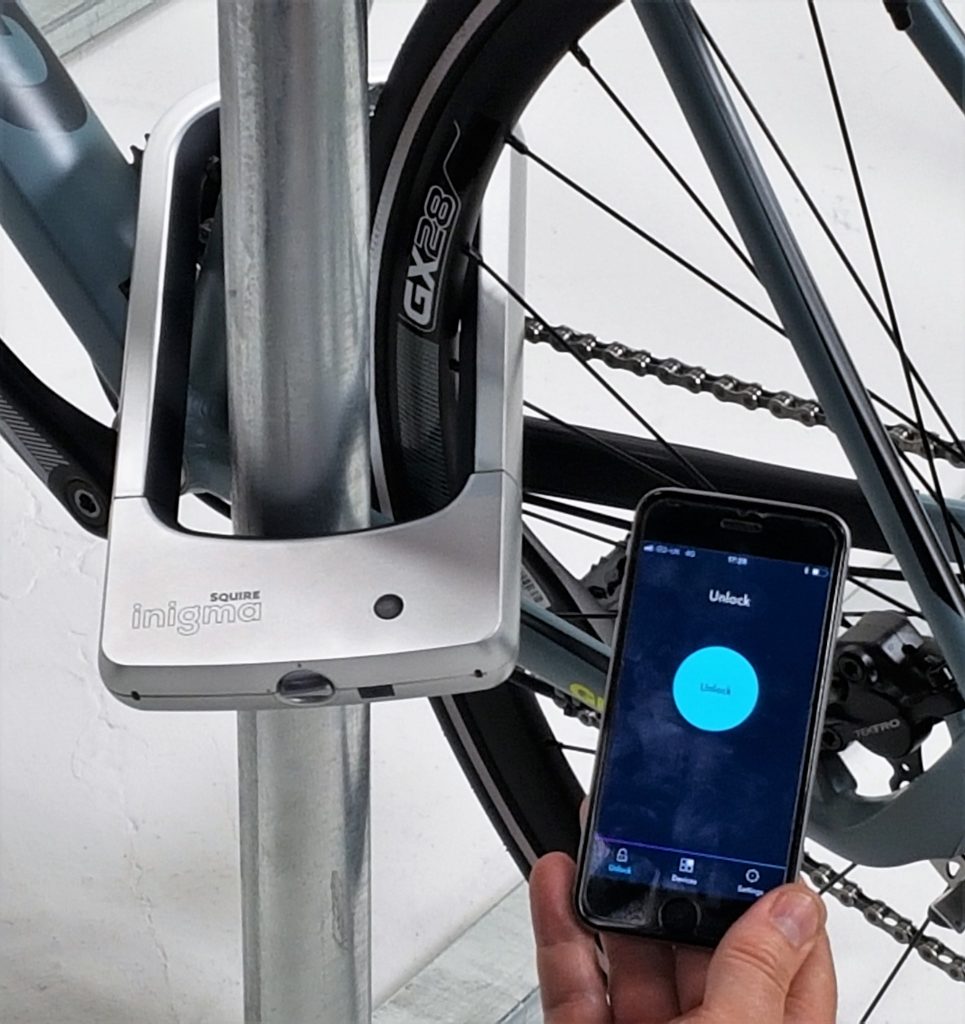 There are no keys to lose or combinations to forget, making it convenient and flexible. Importantly, it is super-secure with AES-256 bit encryption for the highest level of security, as secure as Government or military electronic products. Super tough too, the stylish, patented design of Inigma BL1 features an aluminium lock body with internal armouring and hardened boron steel shackle.
A host of other benefits include sharing the lock with other people and controlling multiple locks from the same smartphone. Designed and engineered in Britain by Squire, Inigma BL1 is the result of an extensive research and development programme to develop the ultimate D-lock, explained CEO John Squire; "Cyclists are looking for the best in cycle security and the most convenient, easy to use cycle locks. Our Inigma technology is designed to take cycle security to a new level and we're very proud to achieve Sold Secure Gold rating, the highest level of security.  It reflects our premium brand status for 'toughness guaranteed'."
Squire has been at the forefront of international lock making since 1780, making padlocks for cyclists since the 1960s. Today, Squire is recognised for some of the technologically advanced products in lock making.