Security specialist Squire's STH3 hasp and staple is designed for extra high security of domestic buildings.
This CEN grade 4 rated hasp and staple fits 13mm shackle padlocks and comes with Secured by Design (SBD) and Sold Secure certification.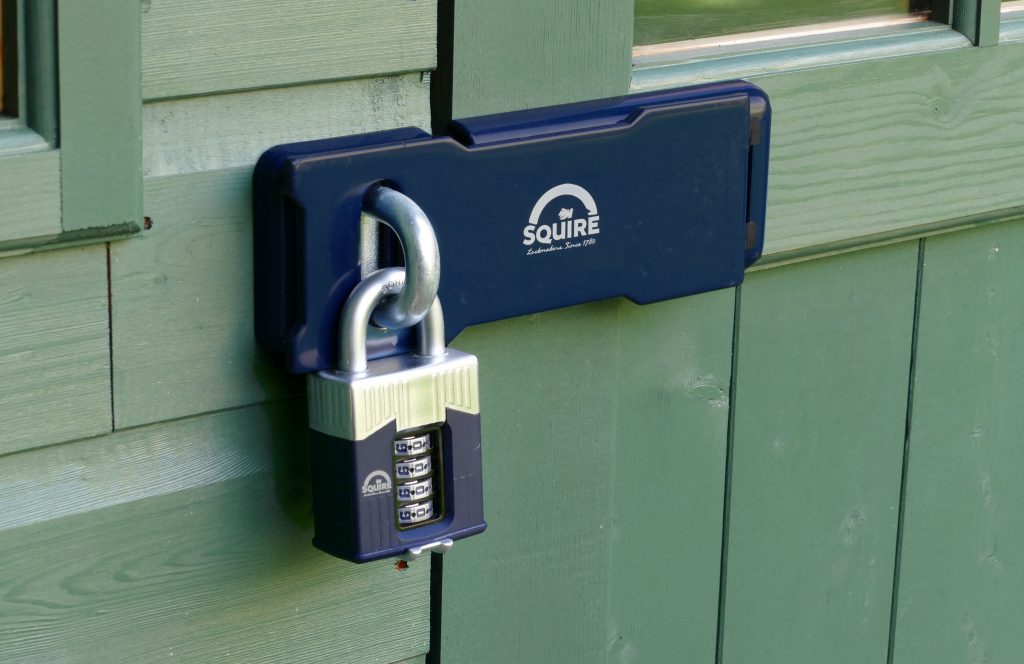 It is ideal for securing external storage facilities and sheds and is certified to meet new SBD security standards for outbuildings.
Its hardened steel construction with anti-corrosion finish makes it particularly heavy duty and it features a hardened steel staple for extra resistance to attack.
Squire's STH3 measures 231mm x 76mm, and for added security the nut and bolt fixing is fully concealed.
It is one of a range of Stronghold® CEN rated padbars and hasps and staples designed to deliver an extra level of security for commercial and industrial use.
They include Squire's new toughest ever STH100 padbar, which is purpose designed for use only with the ultra-heavy duty SS100CS padlock.
This heavy-duty, CEN grade 6 padbar body is made from a special hardened cast material which makes it ultra-strong against cutting, and the hardened staple rotates for extra resistance to attack.
Importantly, when used together with Squire's SS100CS padlock, these two very high specification products achieve LPCB (Loss Prevention Certification Board)* SR4 standard, giving confidence they deliver protection against criminal intrusion and terrorist attack.
Measuring 184 x 86mm (32mm high), the STH100 is easy to fit and offers superior protection above any normal hasp and staple.
The Squire name has been at the forefront of lock making since 1780, with a Great British history carried down through eight generations.
Through the ages, the company has held strong in its ability to change with the world, faithfully balancing heritage with innovation and its commitment to keeping customers safe and secure.
Today, Squire is recognised for some of the technologically advanced products in lock making for home, commercial and two-wheel security – cylinders, padlocks, combination locks, multi-purpose lock and chain sets, security cables, bolts, hasps and staples, and security accessories.
Its range of top security products are tested to global security and fire safety standards to ensure the finest tolerances, reliability and outstanding performance.