With advances in access control technology, it is now easier and more cost effective to create security solutions that meet customers' needs in a range of sectors from education to manufacturing. John Hardman, Product Marketing Manager at dormakaba looks at access control solutions available and how they can help customers ensure their buildings are secure and safe.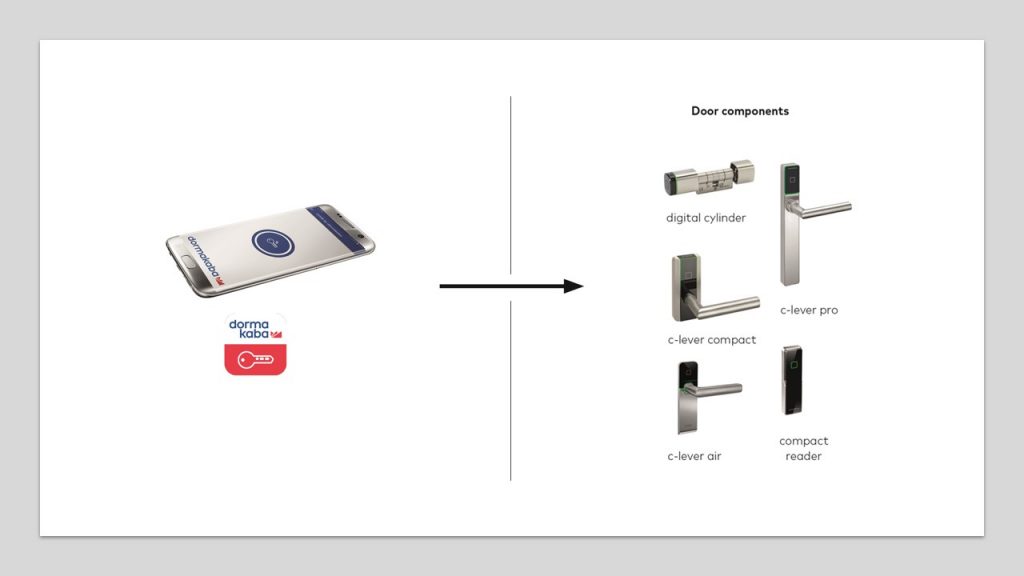 Regardless of the sector or size of the organisation, the management of access and security can present a challenge. For educational premises such as colleges and universities, for example, there is the need to manage varying and tailored access for individuals as well as the yearly turnover of students. Large businesses need to contend with the complexity of managing a large number of employees who require different levels of access, possibly across various buildings and sites. Whereas the challenge for many small and medium sized enterprises (SME) is having a system that is easy and flexible to use and can still meet their requirements without the resources or capital that some larger organisations have. In addition, most organisations face the need to effectively and securely manage visitor and external service provider access.
Access control technology has developed significantly in recent years with one of the most important innovations being cloud based systems. These solutions utilise electronic locking components controlled through an online platform to manage user access. These systems offer a great deal of flexibility as they allow access to be altered at any time and the cloud based portal means the system can be managed from anywhere. Also, if the needs of the customer changes, it can be easily expanded and changed. New features and updates to the platform are also rolled out immediately rather than needing to wait for the locally installed software to be upgraded. This means the customer always has the highest level of security and best user experience.
A further innovation in access control is the integration of smartphones as an access media alongside other options such as cards, fobs and smart keys. Smartphones are already being used in this way in places such as hotels, but mobile access also has many advantages for other applications.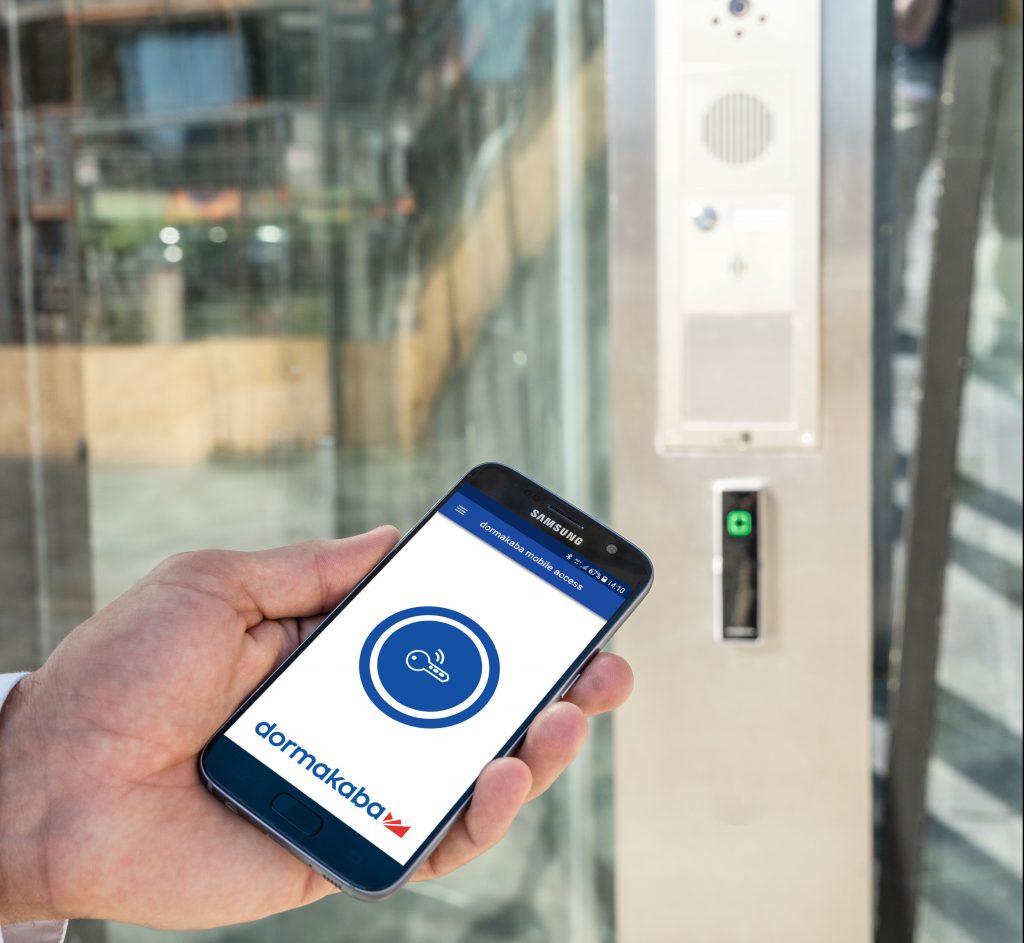 Firstly, because mobile phone use is now almost universal it offers a greater level of convenience for users as it eliminates the need to also carry a keycard or fob. It can also improve the level of security as phones are much less likely to be lost or lent to other people. They also commonly include additional security measures such as a PIN number or passcode and increasingly feature biometric verification as well, such as fingerprint or facial recognition.
There is a wide variety of cloud based and mobile access systems available and the right solution for each application will depend on the size and needs of the organisation. For example, our Exivo system is ideal for SME businesses in many different sectors. There is a wide range of compatible door components including digital cylinders and wall readers that can be combined into a system that comprises as many or few doors as required. The cloud platform gives the customer complete flexibility to control who has access to each door and when. The rights of each item of access media can be amended or withdrawn at any time. Also, there is minimal disruption when integrating the system as there is no new IT hardware or software required and the wireless electronic door locks require no rewiring or adaptation to the building.
Furthermore, the business can choose the level of assistance they need in operating the system depending on the skills, time and resources they have. The customer can choose to manage all elements of the system themselves or work with an Exivo Partner who can take care of the day to day operation of the system, including managing access rights, through their own portal. There is also the option for a blended approach where the customer can delegate certain tasks to their partner, with simple streamlined communication possible through the platform. This allows businesses to use their time and resources in the best possible way while ensuring security and access is maintained.
For SMEs, one of the key benefits of a cloud based service is cost. The relatively low initial cost means that the level of required investment can be met by many smaller businesses. Also, where it is charged as a monthly service the ongoing cost can be fixed, providing the customer with certainty around expenditure.
For larger organisations, with more complex needs, access control systems that offer centralised management and additional functionality can provide the answer. Combining all access control into one system allows the management of rights and the recording of data to be streamlined and simplified as well as improving the overall level of security.
An integrated system allows tailored and seamless access for different people or groups for specific areas of the building, creating a zoned security system. This level of customisation helps overcome the challenge of allowing simple access to common areas of the building as well as providing access to restricted areas for authorised personnel.
A centralised system also allows quick and easy changes to a user's access rights. This is valuable in a range of situations including managing visitor and third party contractor access or where an employee needs new or temporary access to a different part of the site. It also helps maintain security in the case of lost key cards or fobs, as the missing item can be quickly rendered unusable to prevent unauthorised access.
This streamlined management also has benefits where the users of the building change regularly. An example of this is educational facilities where each academic year some students will leave having completed their studies and new ones will join. This regular turnover of users requires a system where all privileges can be added, withdrawn or amended easily.
For example, for the University of York we created a fully integrated access and security solution. A combination of 890 online controllers connected to 897 doors and 1,455 offline locks and doors were installed. The whole system is controlled by our Exos 9300 solution that ensures the highest level of security and integrates with the university's HR systems allowing for a reliable and accurate time recording. The database that contains a record of all university staff and students feeds directly into the Exos system so when students leave their access rights are revoked automatically.

For very large organisations with complex needs or those that are looking to integrate a wide range of functions and systems there are solutions such as our MATRIX Professional. This browser-based system allows the creation of a bespoke solution that includes security functions such as flexible and fully customisable door access control, car park and elevator access, room management, time and attendance data collection and video surveillance integration. MATRIX Professional allows both wired and wireless online access components as well as standalone doors to be combined into one system and can manage up to 300,000 IDs or people. It also allows advanced security measures such as door status monitoring, anti-pass back protection at entrances and airlock functions.
This level of integration helps to streamline the day to day running of the facilities and can provide significant value in automating processes and eliminating unnecessary and time consuming tasks. However, it is important that, although the system is complex, it is simple and intuitive to operate for all users.
By engaging with experienced solutions providers, such as dormakaba, security professionals can ensure that the best possible solution is created to meet all the needs of the customer. It is also important to choose a partner who can offer an end-to-end approach, as this will make specification and installation simpler as well as eliminate compatibility issues between systems and components. For the customer, it also means that ongoing maintenance and future upgrades are easier.
The requirements of different sized organisations in diverse sectors will vary significantly so there is no approach to access control and security that fits all. Flexible and adaptable systems from trusted and experienced providers will help industry professionals to deliver the best possible solution for each customer. With mobile access control, dormakaba provides real life solutions to both business owners and its end users by simplifying access right processes because it is tailored to meet your daily needs.