Autolocksmithing is in our blood from the early investigations by Peter Southern with Autodiagnos back in 1998 to cooperation in the development of the Keycrypt/AD900 and to his seat for two years on the joint committee of the Home Office, Scotland Yard and leading motor manufacturers on vehicle security – the VSDG group.
Eventually that led to his departure from being an autolocksmith to starting up Lockdecoders in 2007, now the well-known Lockdecoders Ltd since 2011. Lockdecoders Ltd is, of course, noted for the hugely successful series of Miracle key-cutting machines and a wide range of quality tested remote keys. But what we want to talk about now is the MiraClone and the SPVG and their partnership and features: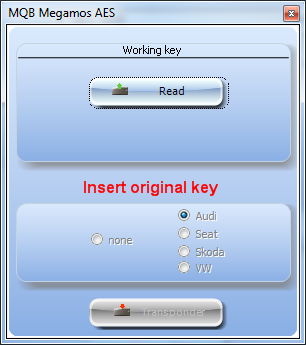 MiraClone can clone just about any transponder that can be duplicated and is a powerful tool for the locksmith who moves into eeprom work where a huge amount of researched information is available free to users.
It is a modular system so you buy only those features that you need and can add new ones normally within 24 hours.
Cables and software are available to read and clone Mifare TAGS as used in most hotels, universities and specialised research libraries.
Similarly, a good range of used auto remotes can be regenerated for new use with the pair of D6 cables. Those cover many remotes for Audi, BMW, Chrysler, Jeep, GM, Hyundai, Kia, Land Rover, Mini, Nissan, Renault, Rolls Royce and Volvo with PCF chips.  Making used to new.
There are many other solutions available and modular updates are free for life.
SPVG is a versatile and continuously updated specialise programmer for vehicles in the VAG ranges – VW, Audi, Seat and Skoda.
Where they can especially work together is with VW, Audi, Seat and Skoda cars. Right from early cars to cars that use NEC and Micronas clusters from 2005 to about 2012/3 and then spare keys on MQB cars from 2012 onwards with using the MiraClone to calculate the encrypted data and pin to doing a lost key situation with dealer supplied keys.
Simple to use and easy to understand.