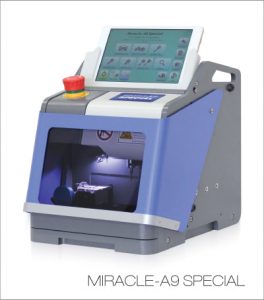 Lockdecoders is now proud to offer a package for established domestic locksmiths to move successfully into auto work…
So many very good locksmiths are struggling today with cheap competitors doing substandard work with substandard materials. And then the host of 'national' companies with their 50 phone numbers. Lockdecoders, right from the start, has concentrated on development of specialised equipment for auto locksmiths. That is the field where 'fly-by-nights' have problems to function.
With other reputable suppliers in the field, and our friends at Kennet Leasing, we at Lockdecoders have put together a mighty package of key-cutting, transponder cloning and key programming tools which can be leased over five years for just £16 per working day so you don't need to use up your working capital. Not hard to make a profit out of that.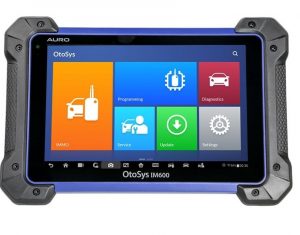 The figure of £16 per working day lease (that's five days per week) covers the whole kit: the mighty Miracle A9 Special auto key-cutting machine, the marvellous MiraClone (set up to copy just about any transponder that exists), three major key programming tools: Otosys IM600, Truecode (the full package) and SuperVag, the new Auro IM600, plus all cables and accessories.
But, still more, you could get a free two-day training course at our HQ in Swanley, south-east of London, a free night's bed and breakfast at the nearby Premier Inn, and six months' free telephone tech support. Courses in January and February. You will need a laptop on Windows 10.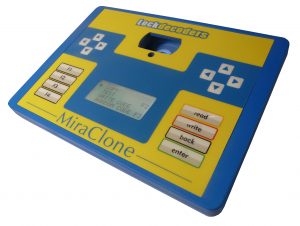 All that, everything, for just £16 per working day if you are an established business to qualify for the lease. Or, those who want to do the course as a sort of taster will pay £650 (plus VAT) which will be refunded if they buy into the package within 3 months.
Phone us on 01322 407790 if you want to look into this in more detail, and to find out which training course and tool/lease package would be best for you and your business, plus any other information you need.