Burg-Wächter has grown over the past 100 years; working hard over the last 12 months to gain widely recognised and independent approvals for its products.  As a result, it now offers more than 250 Secured By Design Police-approved and nearly 40 Sold Secure rated products, along with over 125 BSi certified Euro Cylinders.  Burg-Wächter's participation in these prestigious security initiatives underlines its commitment to producing high quality, effective and affordable security solutions, whether they're for buildings, vehicles or equipment.
Bringing security to the yard
Locksmiths appreciate that visible security measures are the most effectively, and bigger is nearly always better.  However, thieves know the difference between good quality security measures and those that are mainly for show.  Advise customers that padlocks should have hardened shackles, and should be attached to properly installed ground/wall anchors or hasps and staples.  Similarly, security cables are stronger if they have a thick braided steel core, whilst hardened steel chains are tougher and more resistant to cutting.

Starting with the perimeter, owners should make sure that entering the property is going to be an obvious hurdle by locking gates – this helps keep unwanted visitors out and valuable goods in.
Providing a good view of the property, CCTV systems are one of the most common measures being installed, both acting as a visual deterrent and gathering vital evidence.  The latest video surveillance systems such as BURGcam offer customers clear high resolution images, along with memory card backup for added peace of mind.  BURGcam can also be programmed to trigger alerts and provide remote access via a mobile phone.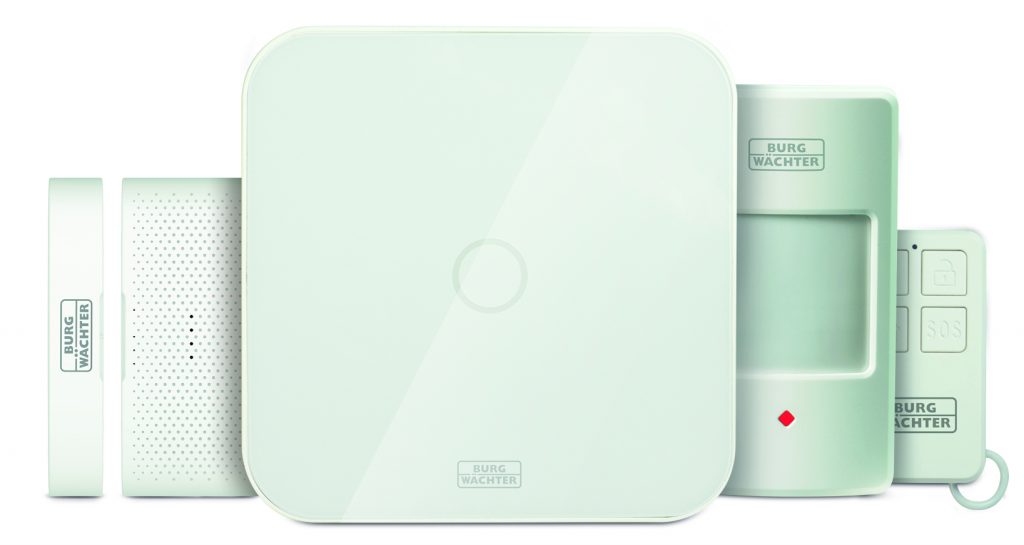 Standalone alarm systems such as BURGprotect paired with additional lighting are a great way to bring unwanted attention to burglars, whilst a post box near the yard entrance limits the number of people who need to enter the grounds.
Outbuildings are best kept shut with a good quality cylinder, lock and/or padlock hasp and staple.  Where possible, larger or heavier items that are left outside should be secured with a ground anchor, padlock & chain.  Similarly security cables can be used to link smaller and lighter items together – the extra time it takes to unbundle them may be enough to put the thief off.  The inconvenience of keeping multiple keys to hand often stops owners from locking every gate, outbuilding and piece of equipment on a property.  The simple solution is to use either a combination or keyed alike padlock, locking cable and/or combination locking bolt as appropriate.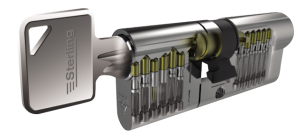 Inside the office, a safe acts as a last line of defence for cash, valuables (including phones and laptops) as well as important documents.  It's worth reminding customers that the best safe is one that is both independently certified and properly installed; and therefore recognised by insurance companies in event of claim.
Security AdVANtage
As a result of lockdown commercial vehicles are increasingly being kept off the road, making securing them a priority.  Even for those fortunate enough to be out on the road either delivering or working, vans are often left unattended for long periods of time.  Together, this makes vans a tempting target for thieves, who see them as ready sources of anything from tools, equipment and company products to phones, personal belongings and the van itself.  Whilst electronic alarms and central locking systems can be overcome by modern technology, traditional physical security measures are in high demand, as they can slow a thief down and act as a more effective visible deterrent.
Thanks to its hidden shackle and hardened steel body, the Sterling SSP173 round shackleless padlock offers minimum scope for being forced open.  It's designed to work best with Sterling's AHS210E heavy duty security hasp, which is now EPD coated for enhanced corrosion resistance.  Combining the two into one handy package, Sterling's Van Lock Kit is ideal for securing the loading bay, and can be fitted to both side sliding and rear swinging doors.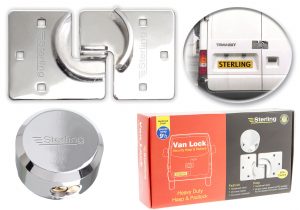 Ladders and any other equipment kept on the roof can be secured to the roof bars with either locking cables or a padlock and chain.  Inside either the cabin or the loading bay, a steel cash box or small safe bolted to the floor offers more security than a lockable plastic glovebox, making it an ideal place to store personal valuables and cash payments.