Locksmiths affected by the coronavirus crisis are being encouraged to utilise online training resources to upskill in preparation for the industry's recovery phase.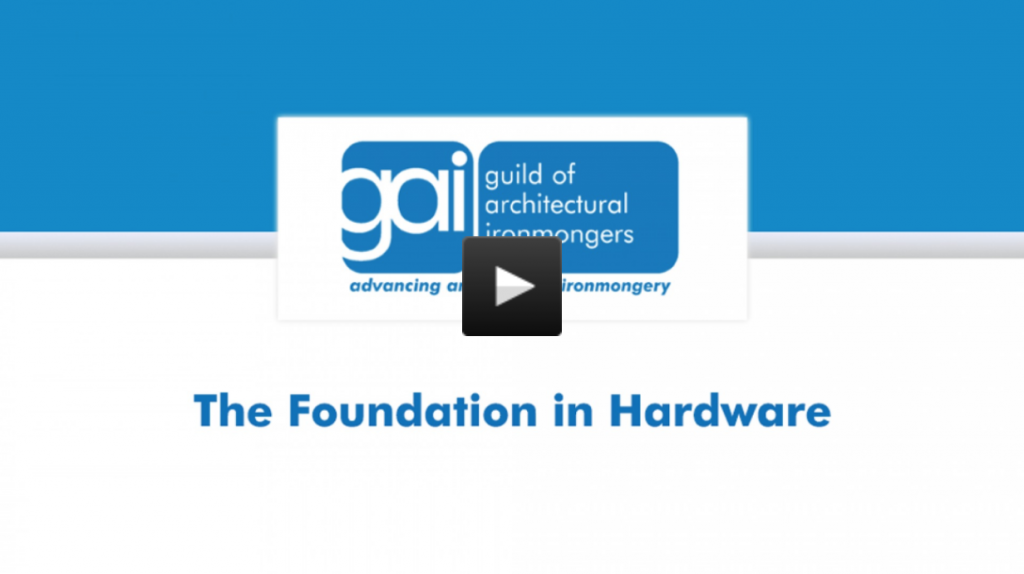 Nearly two thirds (64%) of companies in the construction industry that are still trading have furloughed staff, according to the latest statistics from the ONS. But learning new skills and gaining additional qualifications while on furlough leave is considered a good move by many to secure their jobs and boost careers.
The Foundation in Hardware online course from the Guild of Architectural Ironmongers (GAI) is an ideal option for many in the sector. The Foundation is designed for those who are not involved in architectural ironmongery as their day-to-day job but do need a basic knowledge of door hardware.
Consisting of 12 modules with test yourself questions at the end of each section followed by a final exam, the course gives a basic overview of architectural ironmongery. It covers a range of door hardware products including hinges, closing devices, fire and escape doors and also looks at standards and the basics of access control.
Designed with flexible learning in mind, the Foundation in Hardware online course and examination allows students to study at their own pace. Once signed up, students will have up to six months to complete the course. The final online examination can be taken as many times as needed until the 80% pass rate is achieved and a Certificate of Competence will be awarded upon completion.
Rachel Tipton, education manager at the GAI, said:
"Under the current circumstances, we're encouraging employers to use this time to boost the skills of their staff in preparation for the influx of construction projects that is expected once the lockdown is lifted. We are recommending that locksmiths use this time to strengthen their knowledge of door hardware so that they are ready to confidently deliver product support to customers."
A free course taster is available to outline the style and content of the course.
For more information on the GAI Foundation in Hardware course, visit the GAI website.