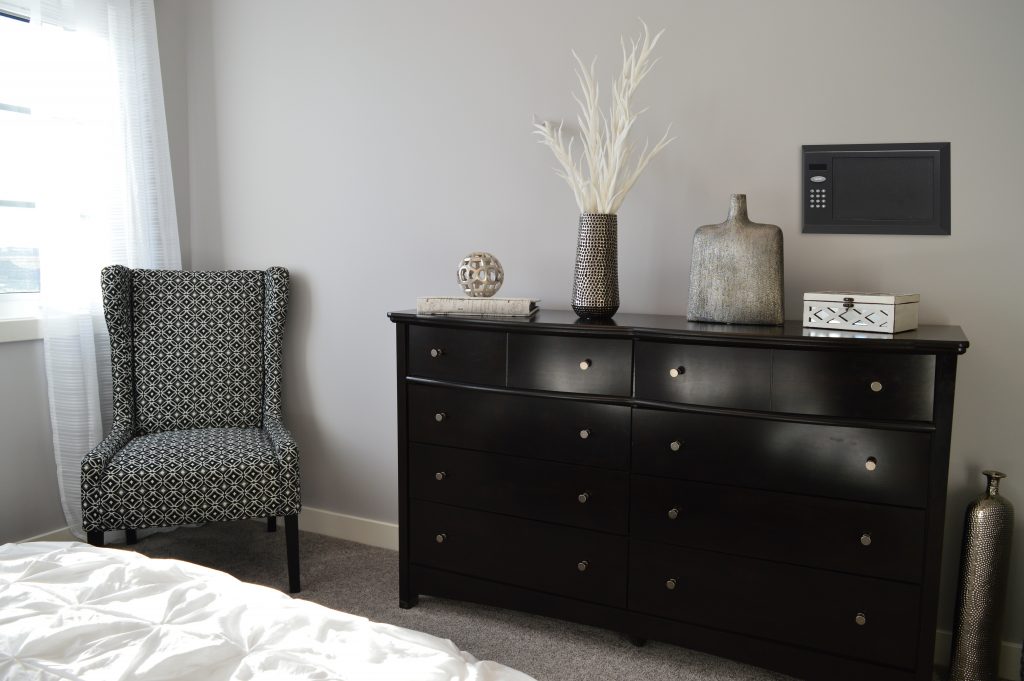 The Vecta Personal Safe provides locksmiths with the perfect in-room security solution for hotels, B&Bs and residential accommodation, even when space is at a premium.
The hospitality industry in the UK is growing strongly, with the number of hotel rooms increasing around 3% year-on-year. Everyone from universities to Air BNB home owners is looking to generate extra income by offering their properties for budget accommodation.
As the market gets more competitive, guests are becoming more demanding, especially in the area of security.
Whilst most larger hotels offer in-room safes hidden away in wardrobes or cupboards, accommodation providers with smaller rooms often don't have any spare space and guest security is compromised.
The NEW Vecta Personal Safe provides a neat solution that's far more secure than the average hotel room safe.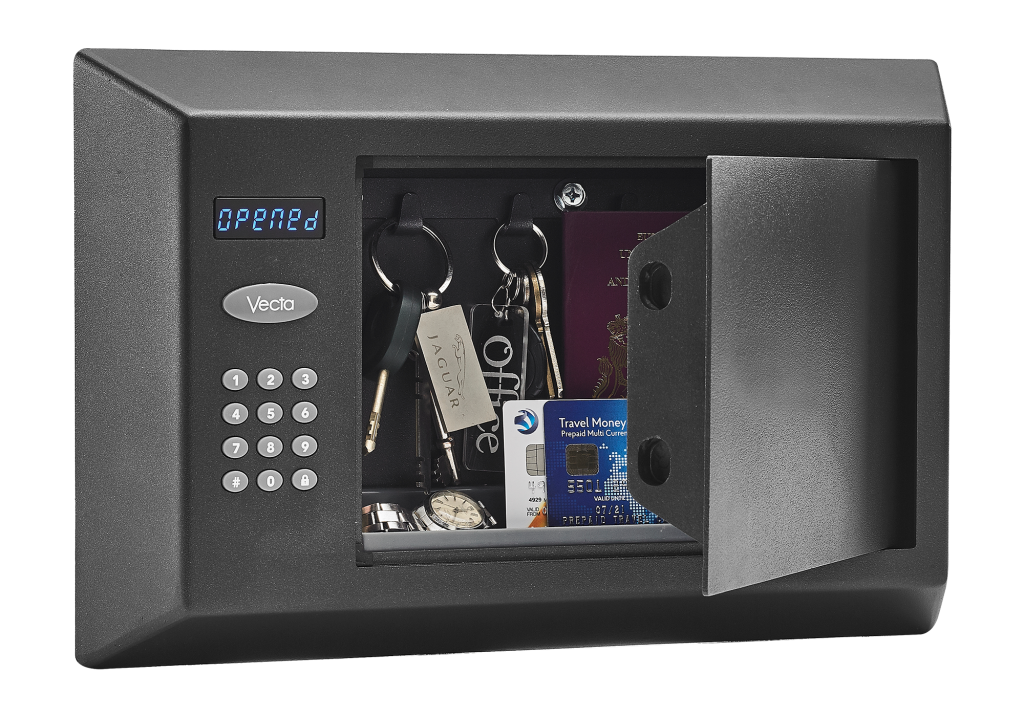 Slim, compact and wall mounted, it can be fixed in almost any size of room in a convenient, out of the way location – behind a door, by the bed or over a desk. Taking up zero floor space and with its unique smooth, chamfered-edge design, the Vecta Personal Safe blends perfectly with most interior decor.
The safe has a built-in key rack and is perfectly designed for holding all a guest's precious items – from keys and travel documents to spare credit cards, jewellery and cash or currency.
Guest-friendly with an easy-to-read LED display, simple 4-digit PIN operation and one-touch locking, the Vecta Safe also features an Administrator Code and override keys to ensure it can be opened if the guests forget their access code.
The Vecta Personal Safe offers locksmiths a security solution they can recommend with confidence to the hospitality industry. With Secured by Design UK Police approval, this exceptional safe provides convenient, high level in-room security, even for smaller guest rooms.