After months of development, Schlosser Technik is proud to announce the TS007 3 Star Euro Cylinder is now available. With five keys as standard, dual colour finish and a non-handed design, the cylinder offers un-paralleled security and incredible sales potential for both locksmiths and distributors without the need to invest in excessive stock.
The cylinder offers next generation security and has been accredited with the prestigious British Kitemark TS007 3 Star, Sold Secure Diamond and Secured By Design Approved status after undergoing rigorous snapping, drilling, bumping and picking tests.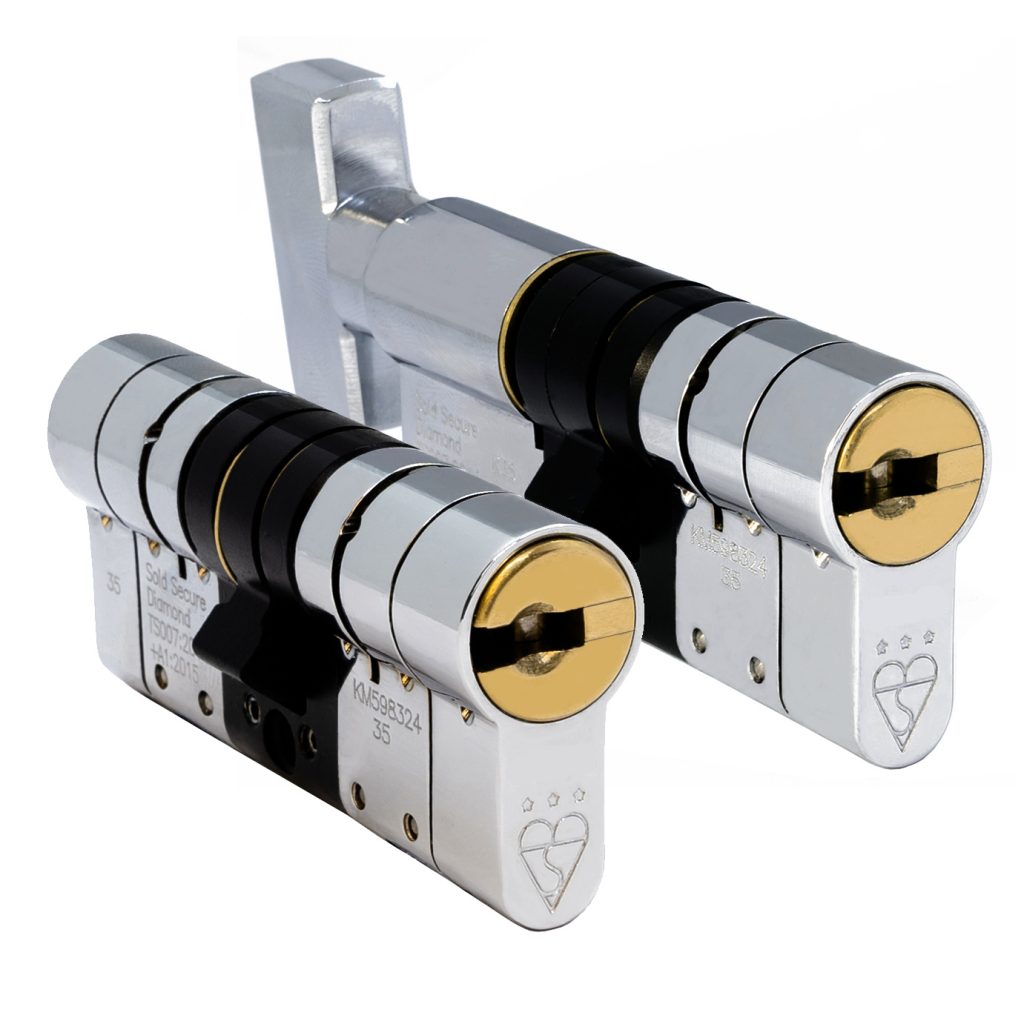 As one of the most secure cylinders available, the Schlosser Technik 3 Star features a patented trap pin system which has been intricately designed to ensure the hardened molybdenum centre is completely locked out during an attack. A key benefit of the trap pin system is that in the aftermath of the stopped intrusion, the fully secured door can still be opened and closed from the inside using the key.
To supplement the patented trap pin system, it has a snap-secure design offering two sacrificial sections which will break away when attacked by lock snapping. The remaining part of the cylinder can still be accessed via key after any potential attack.
In addition to advanced anti-pick pins and non-responsive anti-bump pins, the cylinder enters the market as one of the most secure anti-drill cylinders. 22 hardened steel pins are reinforced with strategically placed hardened steel plates positioned throughout the cylinder to completely block attempted drilling attacks.
Commenting on the launch of the Schlosser Technik 3 Star Cylinder, Marketing Manager Robert Standley said: "When developing the cylinder it was crucial for us to go above and beyond customer expectations, and aim for a market leading product with no compromises. We are now actively looking for potential distributors and locksmith partners for the new 3 star so please get in touch, if you'd like to find out more."
In the design stage, one main concern was the need to reduce the amount of stock that locksmiths have to carry in vans or shops. To resolve this, the Schlosser Technik cylinder features a non-handed design as well as a dual colour finish, meaning stock levels are potentially quartered.