Part of Mila's proven and hugely popular ProSecure hardware range, the newly launched BSI 3* Kitemark cylinder gives fabricators a simple way of complying with the latest TS007 security hardware requirements, as well as a powerful new sales opportunity.
Anti-drill, anti-bump and anti-pick, the new ProSecure cylinder is independently tested and fully accredited to what are recognised as being the most rigorous industry standards. It is one of only a small number of cylinders available in the UK that come with the reassurance of both the Diamond Grade and 3* Kitemark approvals, and the logos are laser etched onto either end of the cylinder face.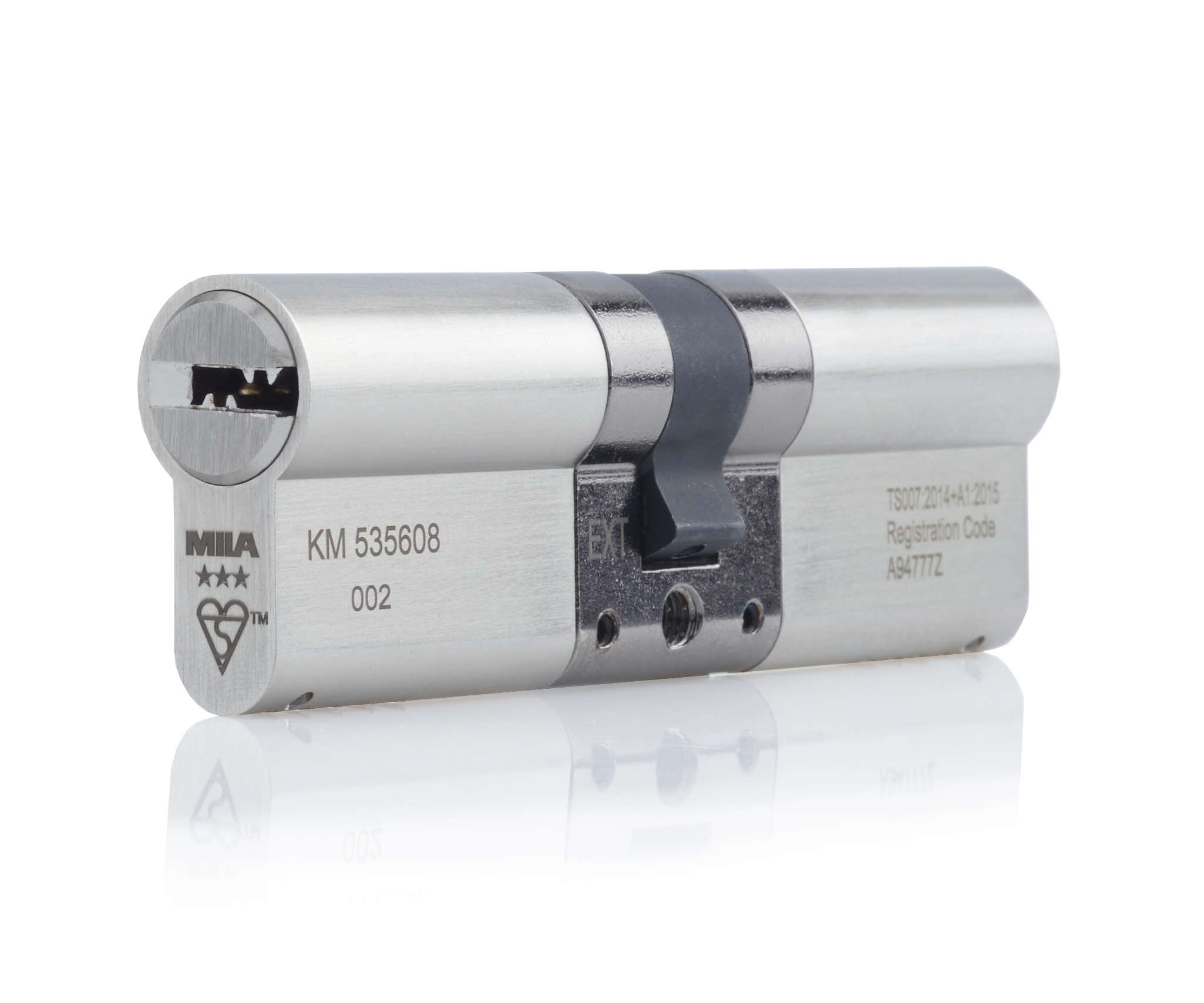 The new ProSecure cylinder is manufactured from brass and hardened carbon steel and features a whole raft of innovative features designed to give the homeowner absolute confidence in their security. That includes anti-pick pins, hardened steel anti-drill pins in the barrel and low and high driver pins to prevent cylinder bumping. There is also a high strength carbon steel cam protection block to prevent snapping and plug extraction.
One of the key features of the cylinder is that it is engineered with a snap secure sacrificial point which will break if it is tampered with from the outside, ensuring that the internal parts of the cylinder can't be damaged, and the lock can still be operated safely from the inside.
For additional homeowner peace of mind, the Mila ProSecure cylinder comes with three restricted profile dimple keys as standard and a unique warranty card number which means that only the card holder can order additional keys for their cylinder.
Mila is supplying the new cylinder in matt nickel or matt brass finishes and with a thumb turn option for the inside if required.
Managing Director Richard Gyde says: "We already offer our 2 star ProSecure handle and 1 star cylinder for doors being fitted with a conventional handle and now we can offer the same level of security performance for doors being fitted with standard handles or escutcheons.Mila customers can of course get expert advice from our team on the best security options for their individual door ranges and they can rely on Mila for in stock availability and next day delivery."