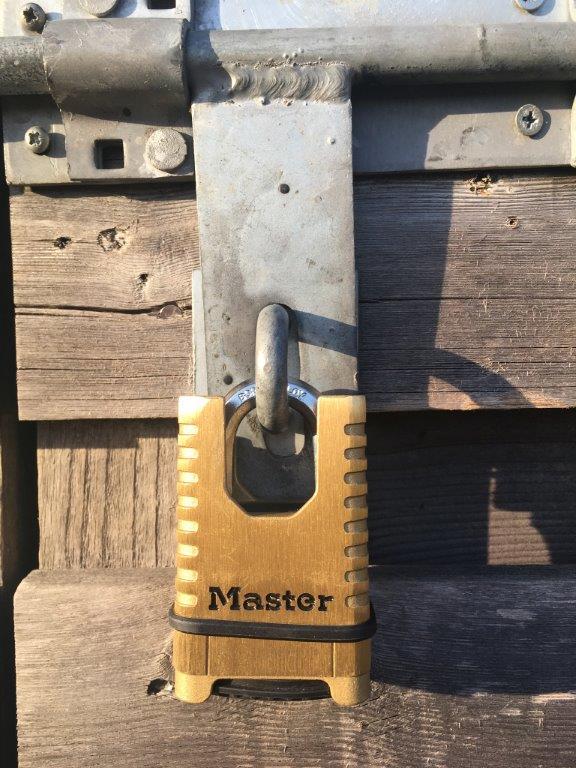 Master Lock has launched a robust combination padlock, perfect for high security day-to-day use. Generally used for storage units, sheds, gates or vans, the Master Lock M1177EURD is made of a durable solid brass body for superior corrosion resistance, whilst the octagonal boron-carbide shackle with shrouded cover makes it highly resilient from attack. This high-performance padlock adds to the existing Master Lock Excell® range offering a high level of weatherability and security for applications in outdoor, corrosive and caustic environments.
The American security brand has provided customers with tried and tested robust protection against theft using a deadlocking mechanism, essentially a deadbolt cannot be moved to the open position except by rotating the key which secures against prying, shimming and rap attacks.
In addition, you can set your own four-digit combination for convenience and security with an impressive 10,000 options available whilst the large dials make operation wearing gloves, in low light or complete darkness easy.
This lock is rated nine out of 10 on Master Lock's security level meter, meaning it is recommended for all uses including industrial applications.
Master Lock's 90-plus years of security expertise means users can rely on a product that has been perfected and designed from the ground up by a team of dedicated security professionals at the brand's headquarters in Wisconsin, USA.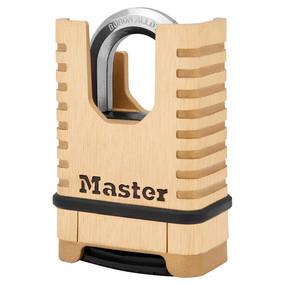 The M1177EURD 58mm wide Excell® shrouded brass resettable combination padlock is available now from a variety of retailers including Amazon.co.uk. For more information please visit www.masterlock.eu – SRP from £26-£30*
*for illustration purposes only – we fully accept and agree that Master Lock has no influence over the selling out prices and understands that this is the sole responsibility of the retailer.