Surveilling security options
Homeowners' desire to make the most of their outdoor space combined with the increase in popularity and affordability of simple to install and use "Smart" security solutions means that selling video surveillance, wireless alarm and doorbell systems is a growing market opportunity for many installers.
Video surveillance systems are an increasingly popular part of customers' security plans, used as both a visual deterrent and for gathering vital evidence.  The BurgCam Wi-Fi range offers a choice of outdoor zoom, dome, bullet and indoor cameras, all providing the ability to record directly onto an SD card and use as standalone units.  Super HD 2K resolution and the option to pair up to 6 cameras with a network recorder makes the BURGcam Wi-Fi range perfect for most home, small business & retail installations.
The easy to use BURGcam app provides real-time monitoring feed on smartphones, tablets and PCs.  It also allows pan, tilt and zoom control on the Zoom camera.  Together with the configurable notifications and alerts facility, this video surveillance system lets customers keep an eye on their property through their smartphone, whilst they're relaxing in their garden.  It's also worth considering installing external lighting, as in addition to bringing unwanted attention to uninvited visitors, it increases the time customers can use their outdoor space.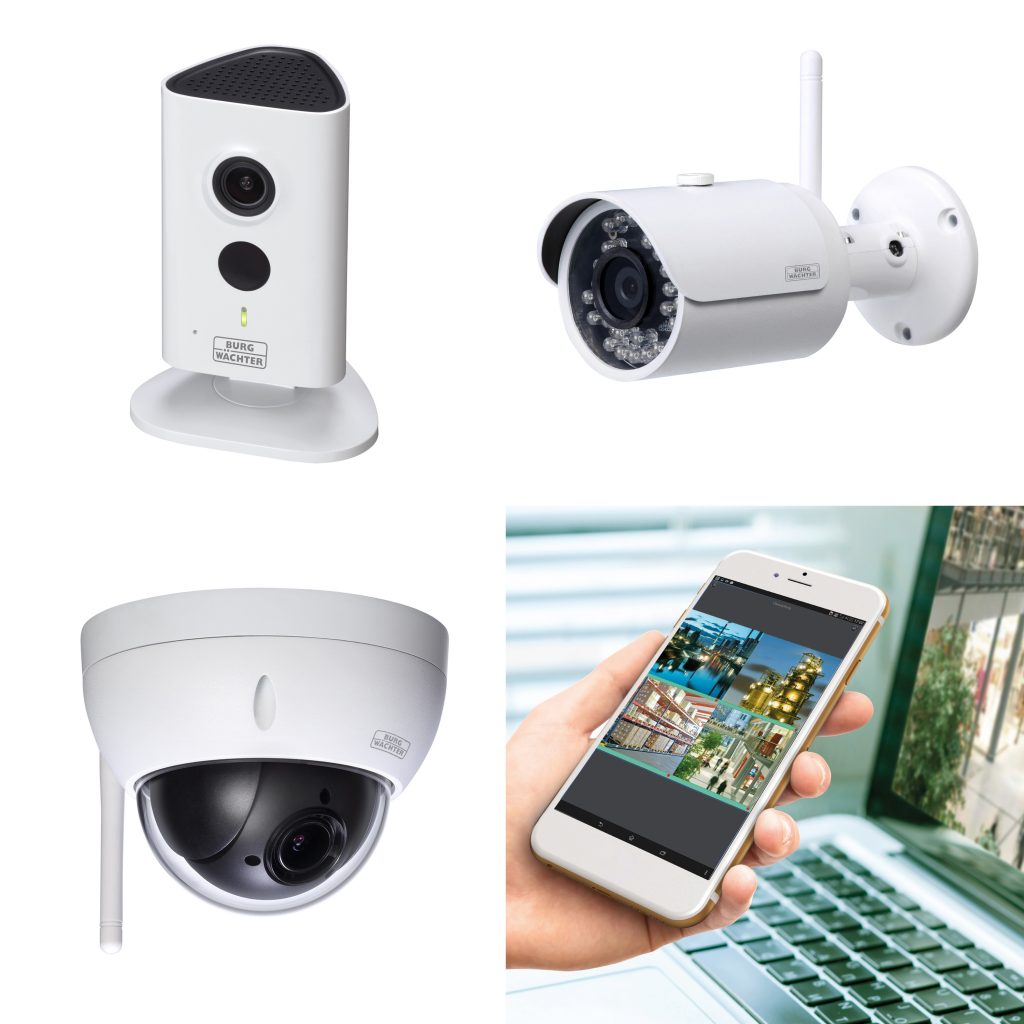 A door with a view
Video doorbells are a step up from traditional doorbell and spyhole viewer combinations and represent an easy entry point into "internet of things" security systems for both installers and customers alike.
Burg-Wächter's new Door eGuard DG8500 is an easy to fit video doorbell system for both house and apartment doors.  Activated by either a simple button push or the infra-red motion detector, this Wi-Fi enabled camera sends a notification to the free Tuya Smart app, which is available for both Android and iOS.  This allows home owners to easily see visitors to their house via their smartphone, even when they enjoying their garden or out and about.
The DG85000 features a 720P camera with 160 degree lens along with integrated infra-red LEDs, to give a wide HD quality view, even in low light conditions.  The in-built speaker and microphone utilise noise suppression technology to provide crystal clear two-way audio communication.  Convenience is further increased as the Tuya app is compatible with both Amazon Alexa and Google Home, allowing Door eGuard to fully integrate into the modern smart home.
Utilising the build-it PIR sensor, the camera can record whenever motion is sensed for playback later via the app – perfect for keeping an eye on unwanted visitors.  A micro SD card slot allows the recording of both video and audio without the need for expensive cloud-based storage services.
Marking the DG8500 out from the competition is the separate chime box that features 16 different ring tones.  The chime box is both battery powered and fully wireless with a 30m range, so can be placed anywhere around the home, and within earshot of the back garden.  The external unit is IP55 rated and comes with a sun-visor/rain-cover, ensuring the Door eGuard 8500 can survive the best (and worst) of the British weather.
The Door eGuard 8500 is a direct replacement for existing 2-wire doorbell installations, whilst a separate 12V power supply is available for fresh installations.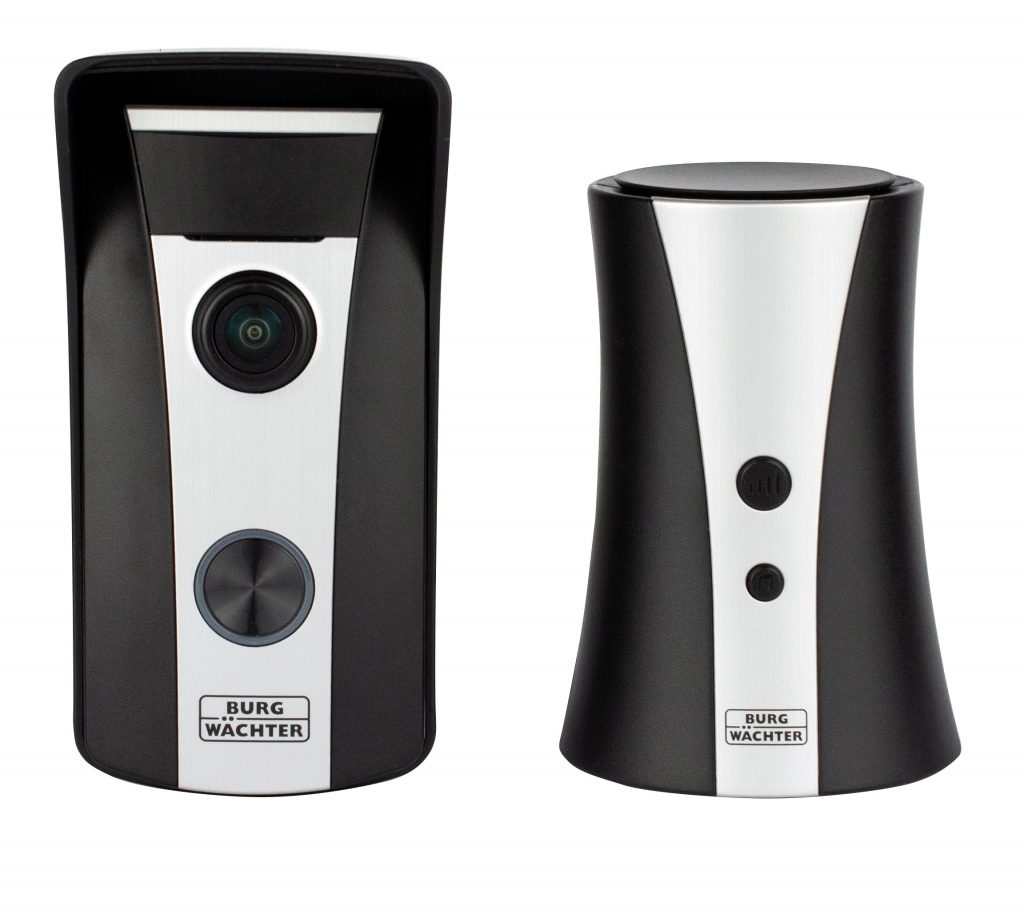 Beating the garden burglar
Burg-Wächter believes that effective security is all about building in layers, with the first line of defence for many customers being the perimeter.  A weatherproof padlock, hasp and staple helps keep garden gates, sheds and outdoor storage boxes locked.  Similarly a combination locking bolt is ideal for using in a number of garden and outside areas; from stopping children entering gated areas such as ponds and pools, to securing the shed and outbuildings that have dangerous garden chemicals or valuable equipment in them.
From barbecues and patio furniture, to gardening and leisure equipment, the value of items left in and around the garden can be substantial.  This makes them a prime target for opportunist thieves, particularly with summer just around the corner.
Whilst this may seem like a bit of a departure from core business, encourage customers to protect their considerable investment by offering them a garden security kit.  The simple combination of a weatherproof padlock, security cable/chain and ground anchor provides a number of convenient and effective security solutions; from allowing customers to leave their barbeque and patio furniture locked together in the garden, to offering additional security for equipment stored in the shed or garage.
It's also worth considering installing a KeyMinder as a simple solution for letting the right person in and keeping the wrong person out.  More secure than hiding a key under the mat and/or leaving keys with the neighbours, KeyMinders are designed to ensure spare keys are always available without the need for cutting multiple duplicate sets.
Coming in a range of different sizes, KeyMinders can only be opened by someone with the right 4 digit code out of a possible 10,000 different user-resettable combinations.  Discretely mounted on an outside wall, the strong curved body is difficult to attack and provides good all round security.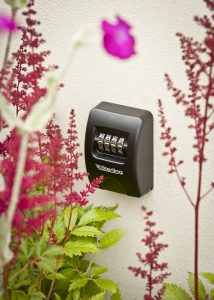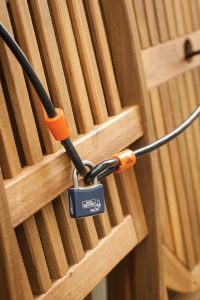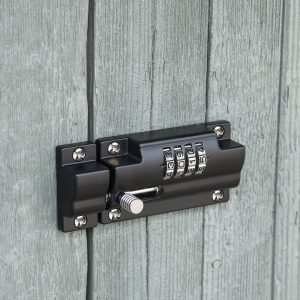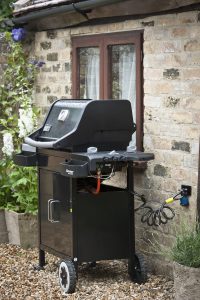 W: www.burg.biz/uk   E: uksales@burg.biz   T: +44 (0) 1274 395333