UAP Limited has signed an exclusive global licence deal for Dedlok, a revolutionary high-security multi-point locking system designed to combat break-ins.  'Blowtorch burglars' – those using a blowtorch to gain access through uPVC doors – would be defeated by Dedlok.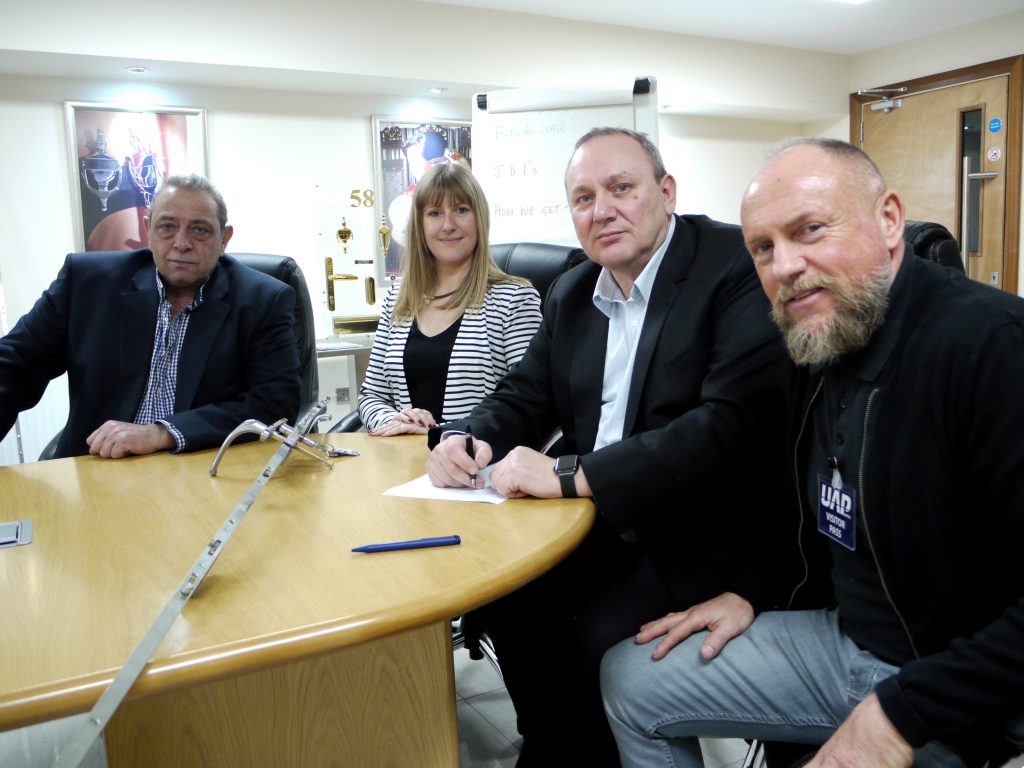 The European Patent pending locking system was developed in the UK by Tony Simpson and John Creber.  The duo was inspired by a spate of blowtorch burglaries local to Tony's daughter.  Tony wanted to create a more secure way to protect his daughter's home and, ultimately, every household in the country.
John Creber, one of two developers of the Dedlok system, said: "Dedlok is a fantastic system to add security on the doorstep and it is incredible to have it licensed to a company of UAP's size and reputation."
David Jennings, CEO of UAP, said: "Dedlok is an incredibly effective solution that could revolutionise the way the industry locks doors.  Our customers will benefit from a cost-effective locking solution; we can develop the system to offer a genuine retrofit for existing locks in the market.  Dedlok can also be made into electronic solution and will be central to our electronic lock development strategy."
Dedlok, will complement UAP's Fullex locking systems.
About UAP Limited
UAP has an extensive and market-leading portfolio of products including door handles, hinges and plates, all from respected brands.  It has more than 3000 product lines and exports to more than 25 different countries.  For more than 20 years, the hardware specialist has created innovative solutions for the fenestration, locksmith and building industries.  90% of UAP products are designed in the UK.  The company is a great example of a modern business with strong employee, environmental and ethical values.