Keynetics Ltd is a division of SentriLock LLC, the leading electronic key safe manufacturer and service provider in the USA. Launching in the UK after 15 successful years of providing an innovative key safe solution, Keynetics Ltd has evolved with expansion into new markets and development of the SentriKey® Access System.
Keynetics Ltd is a technology company that prides itself on providing the most reliable, unique and innovative electronic key safe solution on the market. Dedicated Technical and Development teams work tirelessly to update and enhance the SentriKey® systems, ensuring customers can work free from disruption and enjoy the benefits of simple, secure access.
Stuart Wheeler from Keynetics said, "We have had a long-standing relationship with Secured by Design for many years and continuing our membership is a really important part of the company's commitment to leading the way in best practice for security and key safes."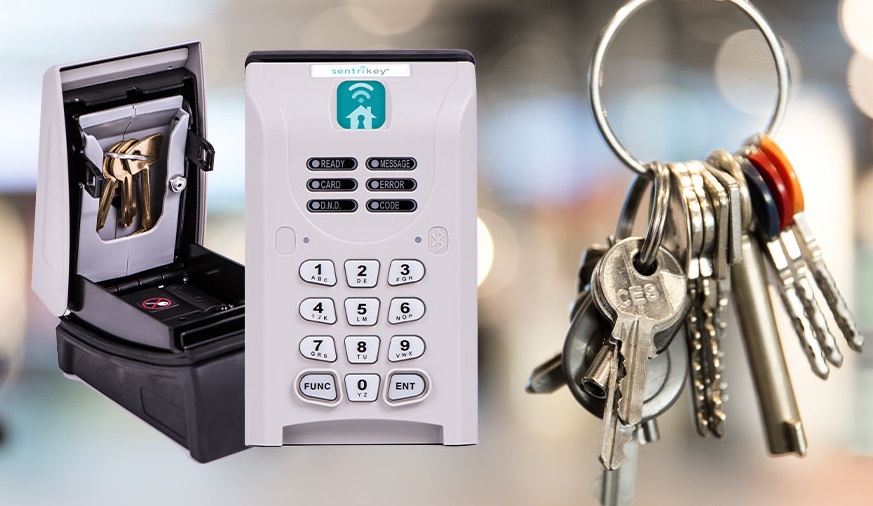 Secured by Design (SBD) is owned by the UK Police Service with the specific aim of reducing crime and helping people live more safely. SBD is the only way for companies to obtain police recognition for security-related products in the UK. SBD developed a product-based accreditation scheme over 20 years ago, which provides a recognised standard for all security products that can deter and reduce crime.
Ruari Robertson, Secured by Design said: "I am thrilled that Keynetics Ltd, with their innovative range of products, have chosen to extend their membership. I look forward to engaging with them over the coming months in developing our relationship further."
SBD seeks to improve the physical security of buildings and the surrounding area using products, such as doors, windows, locks and walling systems along with fencing systems that meet the SBD Police Preferred Specification security requirements, by working closely with builders, developers, local authorities and registered housing associations to incorporate the police crime prevention standards into developments from initial concept and design, through to construction and completion. In addition, SBD work with manufacturers and standards authorities to ensure that security standards are current and updated to keep pace with emerging crime trends.
You can find out more about Keynetics and its SBD range here: https://www.securedbydesign.com/member-companies/sbd-members?view=companydetail&account=0011i00000Jpw3HAAR