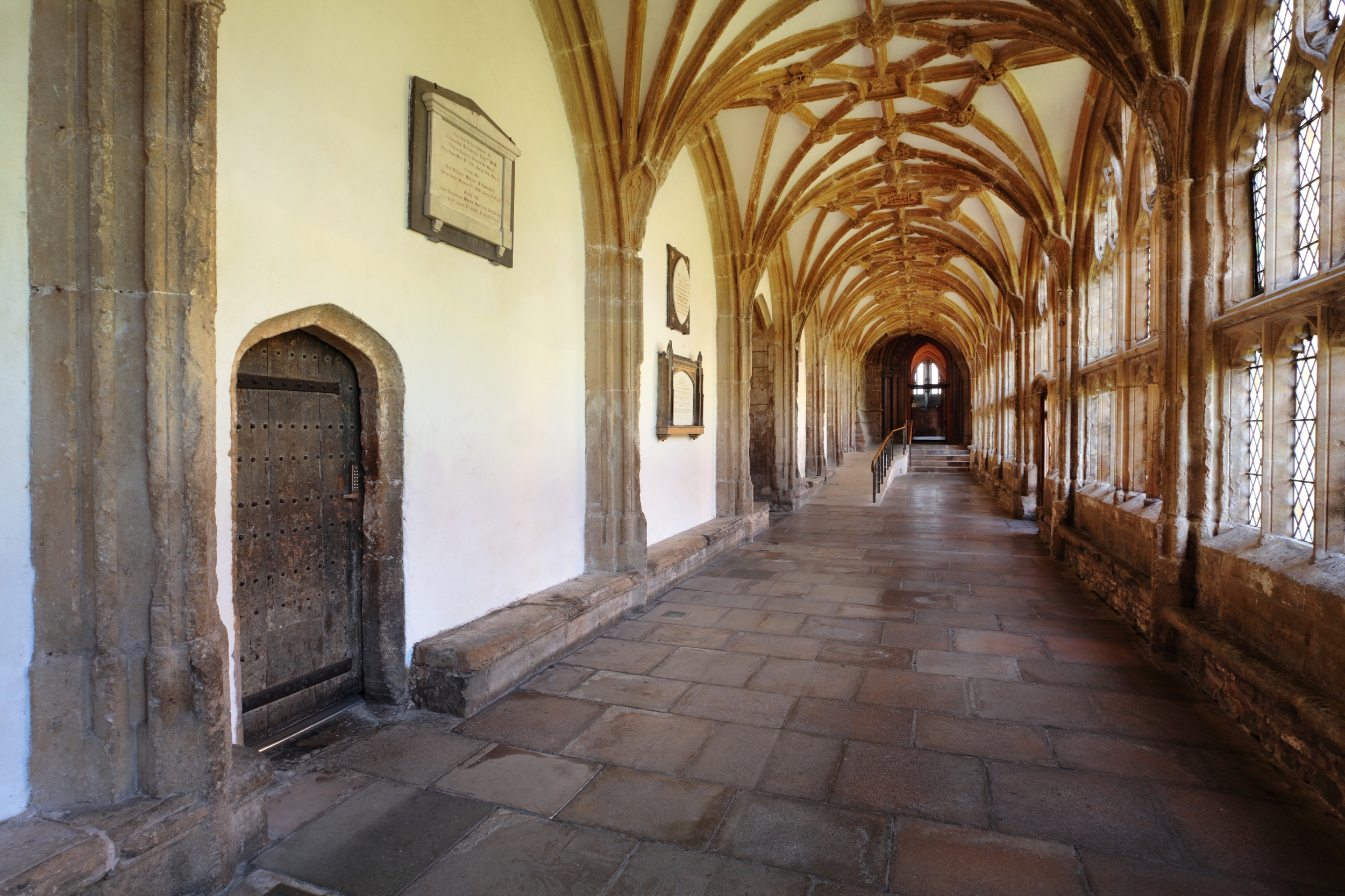 Retrofitting access control security to an existing door should be quite straightforward with a wide choice of systems to choose from – depending on the age and style of the door. But if you are confronted with an old, even historical door then things may not be so simple. The customer wants to restrict access to approved users but doesn't want the character or fabric of the door destroyed by the invasive fitting of wires, cables and other paraphernalia.
Keylex digital mechanical locks, from Relcross, can provide the answer. No wiring or electrics are required or batteries that need to be replaced regularly. Versions are available to cope with a variety of stile widths and the choice of finishes can harmonise with most architectural designs and colour schemes.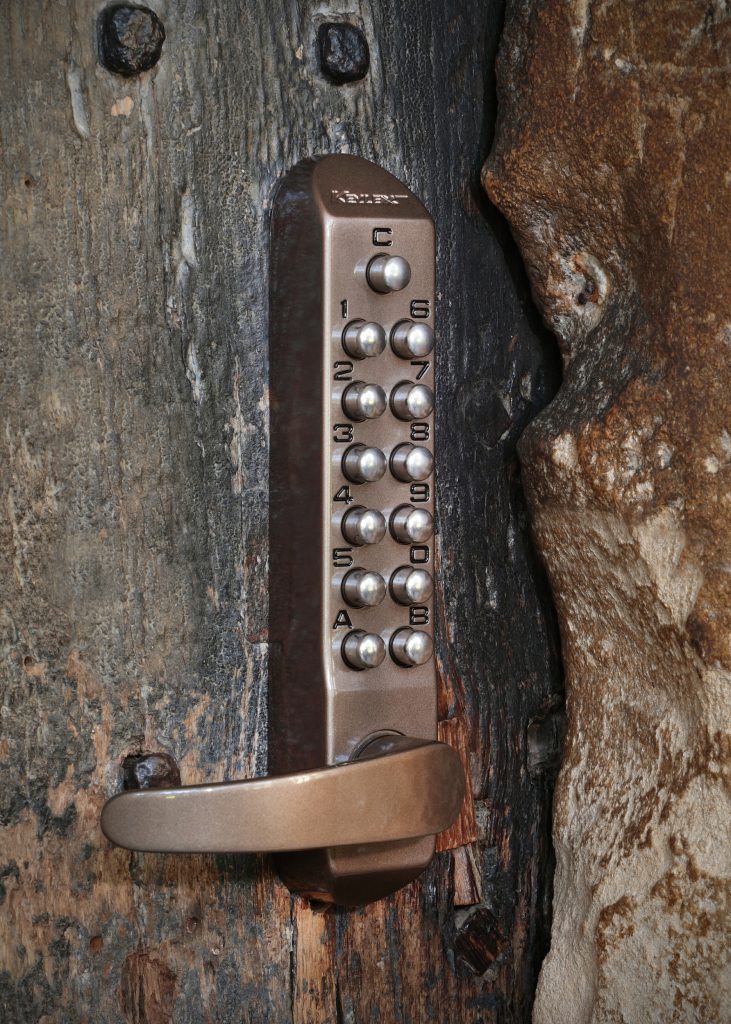 For example, Wells Cathedral fitted a dark bronze K500 to a medieval door guarding a store room used by cathedral volunteers. The K500 is designed to fit all clear stile widths down to 80mm and is particularly suited for use on timber or composite doors. The slipping clutch mechanism protects the lock furniture from attempted forced entry, vandalism or just over enthusiastic use. This lock utilises an adjustable tubular deadlocking latch that locks the door every time the door closes. An easily changed number code negates the need for issuing keys with the potential security risk from lost or stolen keys. A number code, like a simple PIN number, also has the advantage of being with you at all times, once remembered.
Keylex locks can be fitted to both sides of a door but are more commonly used where entrance in one direction is controlled and limited to those with the number code, but exit in the other direction is freely available to all. The locks can be set to free passage from both sides if required on occasions.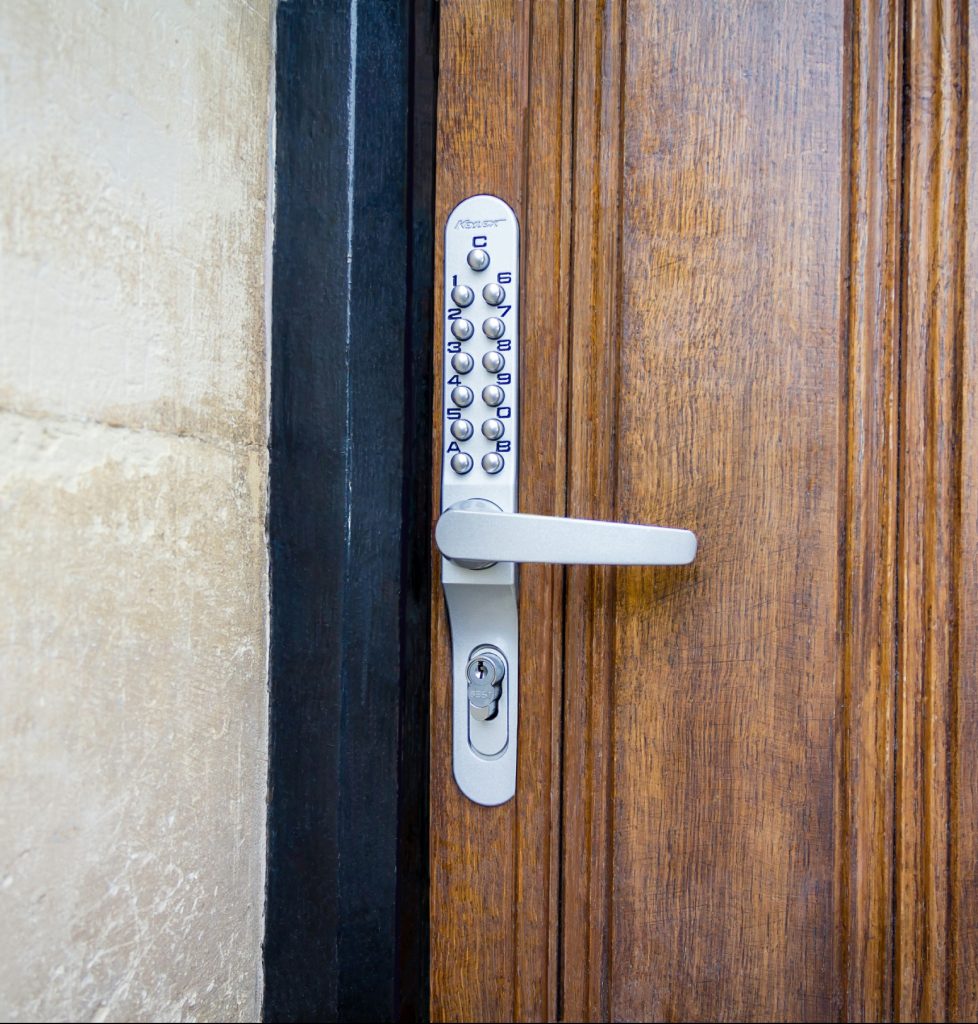 Epsom College chose the K700 lock which is suited to external doors and gives the flexibility offered by the inclusion of a mortice sash lock or multi-point lock. The mechanism happily copes with many hundreds of operations per day and the brushed stainless steel buttons do not exhibit different levels of wear and so do not betray the regularly used numbers from the 4000+ selectable code permutations. Code combinations of up to 12 buttons can be set if required although three to six digits are recommended. The Keylex K700L mechanical digital lock will accommodate all conventional DIN style cylinder lockcase heights.
Two products in the Relcross Keylex range have been independently tested by Exova Warringtonfire against the new standard BS 8607 for mechanically operated push button locksets. Further information on these products and the rest of the Keylex range can be found at www.keylex.co.uk or call Relcross on 01380 729600 or email sales@relcross.co.uk