What is quality control?
As described by Alfort and Beaty, "Quality control is the mechanism by which products are made to measure up to the specifications determined from the customer's demands and transform into sales, engineering and manufacturing requirements. It is concerned with making things right rather than discovering and rejecting those made wrong. Quality control is a technique by means of which products of uniform acceptable quality are manufactured."
The team
3D Group has expanded the team significantly since opening. From there, the team has grown from a desk in a back room with a locksmith testing new products; to now, where there is a dedicated team of quality control experts. Developing a team was essential to keep up with the saturated market. New products are developed and made available to the market so often that it would be impossible to maintain a high level of standards across the industry without quality testing.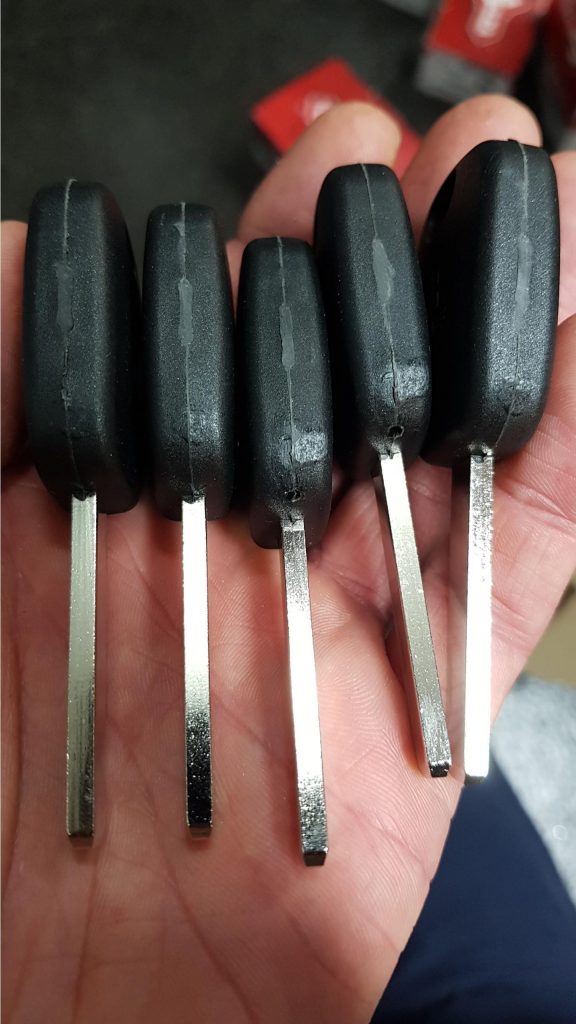 3D Group employs three quality control technicians with a wealth of knowledge and experience within the auto locksmith industry. With plans to move to larger premises, the team is set to expand even further to aid in the ever-expanding variety of products that need testing.
Matt, our most experienced quality control technician, who has been working at 3D Group for over five years, has seen the market expand and diversify. This development has brought its challenges, and Matt believes it is due to the saturation of the aftermarket products developed globally. As not all manufacturers adhere to high-quality assurance standards here at 3D Group UK, and so all products are tested to the same standard regardless of the country of origin.
In this image, displayed is one of the quality issues that the team at 3D Group will find. The quality control team will report this to the manufacturer, and then we will start a process of improvement to ensure improvement and consistency in the future. Without the fantastic working relationship with the manufacturers, this wouldn't be possible.
Quality control procedures
3D Group has a set protocol for testing each and every product received from our suppliers. The goods are received and put straight to work, with the team testing aspects such as the blades, remotes and key blanks. The QC team will inspect the product to ensure there are no faults, confirming that it will be possible to cut them without any issues when sold to locksmiths.
Remotes will also go through rigorous testing, guaranteeing the internal boards and material strength is up to standard. The technicians will also test the signal strength of the remotes, meaning that the end-user is guaranteed to be happy with their new remote. Aesthetics are also measured, ensuring all remotes meet the same standard of appearance.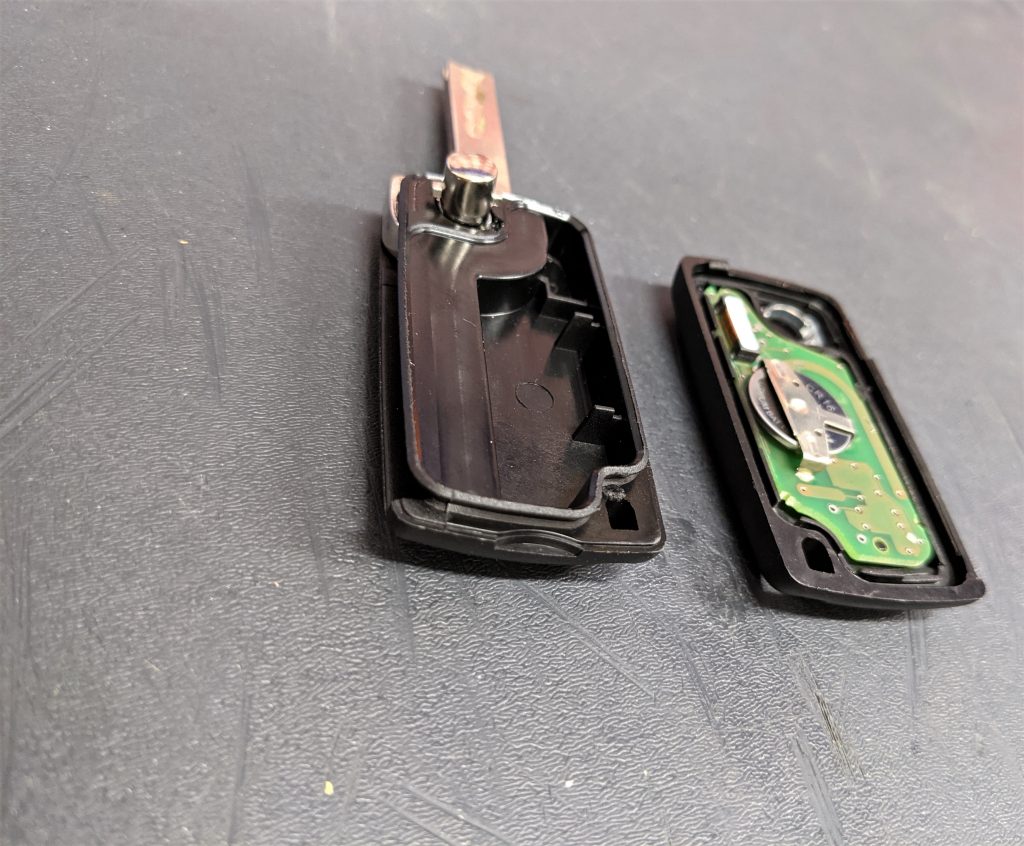 The technicians at 3D Group will use a remote separator to inspect the inside of the remotes and test the quality of the board inside. Guaranteeing that blade can be fitted safely and will last for the end-user.
How many times have you heard of someone's car key snapping? Our locksmiths have to service many of these people, and this is why we test the strength of key blades. What appears to be a brutal act is necessary to guarantee that the person's key won't snap when it is put under pressure being twisted and turned in an ignition.
Some distributors of automotive locksmith supplies either don't complete quality testing or only test a small sample of products; this doesn't happen at 3D Group. Each and every product is tested, ensuring that none of the faulty few slip through the net and make their way to the market.
Even when there is a repeat order from a long-standing supplier, the procedure does not change. All products continue to be tested to the same rigorous level.
"Quality is never an accident; it is always the result of high intention, sincere effort, intelligent direction and skilful execution." William A. Foster
How do we ensure quality control?
3D Group offers training to their employees to use a solid knowledge base surrounding the methods and concepts of quality.
There is a focus on the customer, ensuring improvements in quality improve customer satisfaction.
There is an importance placed on using appropriate methodology and tools, ensuring that non-conforming products are identified, measured, and responded to consistently.
We work toward improving manufacturing and quality procedures.
The culture of 3D Group aims at developing employees' ability to work together to improve quality.
The employees at 3D Group are encouraged to be proactive in identifying and addressing quality-related problems.
Common testing fails
The most common fails are usually due to the discrepancies caused by the industry's mass production of products. The rule of odds comes into play; the more items produced, the more errors expected to be seen.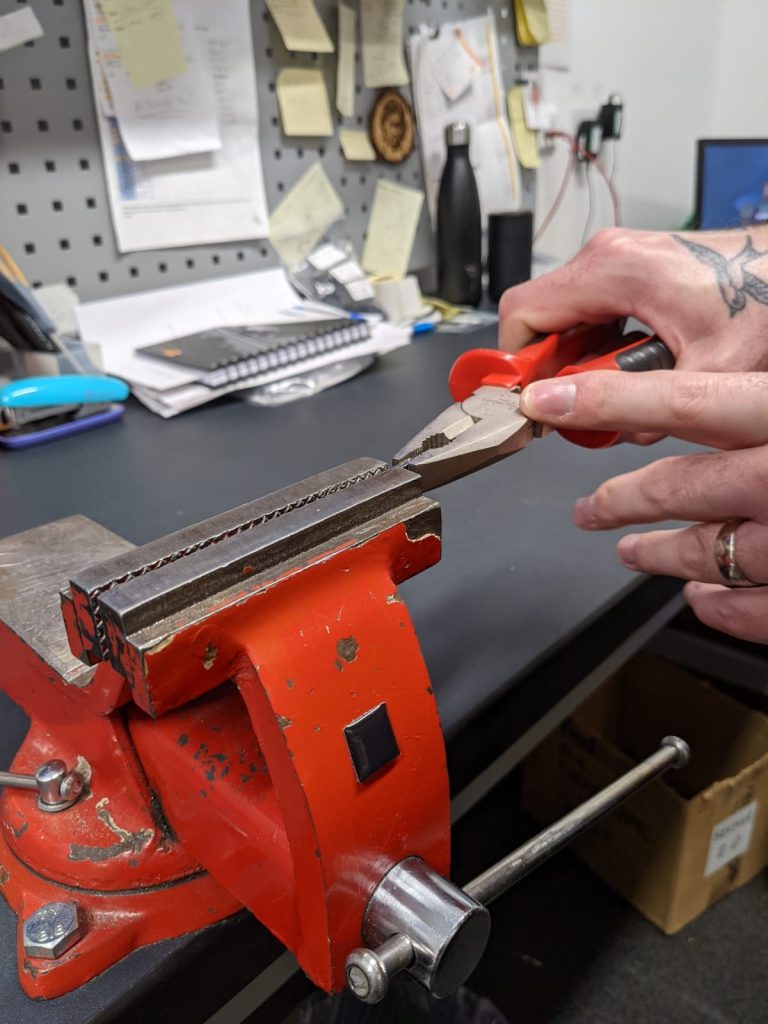 Quality control is essential to catching these errors before they affect the customer and eventually the end-user; this is why 3D Group places such a high importance on the testing and inspection of products.
Example of common faults found:
poor metal quality
poor electroplating
wrong/ faulty transponders
incorrect fitment
In this image we can see one of the technicians testing the durability of the key blade. Ensuring that it is fit for purpose and will withstand the wear and tear a key will take during its lifetime.
Our relationship with our suppliers
3D Group maintains an established relationship with suppliers; this open stream of communication has allowed for the development and improvement of products.
The relationship is vital for the design and development of new products, which is essential as the needs and expectations in the industry are ever-changing. As Europe's leading distributor, it lies in our hands to innovate and broaden the available supplies, products and technology available to the market.
Without this relationship with the suppliers, it would be impossible to improve the industry for the better, ensuring an excellent service for the end-user.
How do our processes benefit the customer and end-user?
By employing high levels of quality control, 3D Group can alleviate the pressure on the locksmith; they can expect that the goods they purchase are fit for use. Therefore negating the need for them to repurchase and replace their goods and tools, this trickles down to the experience they provide for their customers, our end users.
Ensuring the products supplied are high quality, we can save the automotive locksmith from turning up to complete a job with goods and tools that are ineffective or faulty.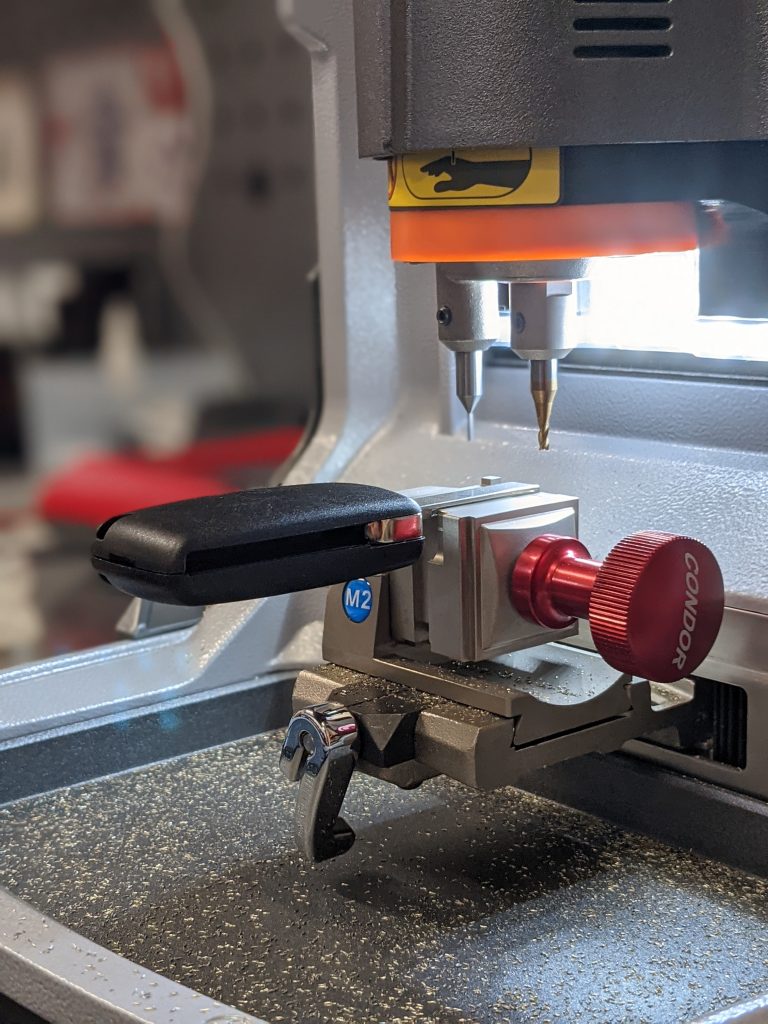 "More business is lost every year through neglect than through any other cause." Rose Fitzgerald Kennedy
3D Group has developed a strong relationship with its customers, and they expect quality products and tools allowing them to provide a good service that they can rely on.  Without this assurance, they could be at risk of having to redo jobs, delay their services or even lose out on the opportunity to complete assignments.
By keeping standards high, the automotive locksmiths can keep their costs to a minimum and maintain their ever so important reputation high.
The end-user benefits from this hugely as the products and services provided to them are guaranteed to be superior to those elsewhere.
This image demonstrates the testing that is undertaken to see if the key blades will be cut as they should be. This ensures that when key blades are distributed to automotive locksmiths across Europe, they will not encounter any issues cutting them for their customers.
Why you can trust 3D Group
3D Group can aid you in building a positive reputation for reliability, as we ensure a consistent level of quality products and services. Leaving you at ease to book and complete jobs knowing you can trust that you won't find any faulty products. We have already done this for you.
You can bolster consumer trust and confidence in your business, and it helps you compete with others in the same market.