Specifiers and manufacturers that provide products relating to fire protection or escape should regularly review their own policies, products and practices.
Douglas Masterson, technical manager of the Guild of Architectural Ironmongery (GAI), gives some practical advice on correct and compliant product specification.
Remember the importance of fire doors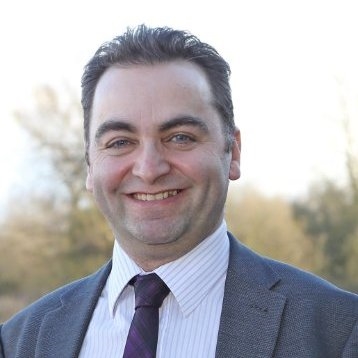 Sadly, people often forget the significance of fire doors to a building. Remember that fire doors have two main roles; one is to protect property and the other is to save lives by protecting people from smoke inhalation. A correctly specified, installed and maintained fire door serves both these functions.
When a fire door is closed it can stop fire and smoke spreading, provide a safe and protected escape route while people evacuate the building and provide some protection for fire-fighters entering the building to fight the blaze.
Fire doors must be installed to replicate their tested condition, and if any changes are made to them in any way, these are likely to negatively affect their fire performance, and nullify any third party certification or CE mark.
Know about the necessity of correctly functioning ironmongery
Fire doors rely on the vital functionality of the ironmongery that is used to allow them to operate on a daily basis, often over a period of many years. Then and only then will they perform their fire resistance function.
Fire doors must also fulfil privacy, security, thermal and acoustic functions which requires the hardware to have a very high level of durability and performance. The ironmongery must work together as a system to ensure the fire door works to its intended purpose.
A fire door will only function as a fire door with the correctly specified, fitted and maintained essential and non-essential ironmongery.
Be aware of the risks of "value engineering"
It is often tempting for a specifier when put under price pressure by a contractor to make changes to a specification to secure an order, (a process often known as "value engineering" a specification). This practice is fraught with risks, particularly on essential items such as hinges and door closers.
Ensure your specifiers are fully trained
The specification of architectural ironmongery is a highly technical practice involving detailed knowledge of product, standards and the correct methodology of scheduling. The GAI provides the GAI Diploma (DipGAI), a world renowned three stage course which trains learners in all aspects of this practice.
The GAI also provides ongoing continuing professional development (CPD) for those who continue their education beyond DipGAI and become Registered Architectural Ironmongers (RegAI).
Be aware of Building Regulations and their guidance documents
There are a number of guidance documents for Building Regulations which relate to fire safety throughout the UK and in the Republic of Ireland.
Specifiers should familiarise themselves with the contents of the following documents with particular reference to ironmongery and fire doors.
England and Wales:  Approved Document B: Fire Safety
Northern Ireland Technical Booklet E: Fire Safety
Scotland: Technical Handbook Fire: Domestic and Non-domestic
Republic of Ireland Technical Guidance Document B: Fire Safety (new version published July 2017)
Know the relevant standards
A number of products fall under the scope of harmonised standards. For door hardware these standards are:
EN 12209 for mechanical and EN 14846 for electro-mechanical locking devices
EN 1125 for panic hardware
EN 179 for emergency escape hardware
Any product specified to be installed on a fire or escape door that falls under the scope of these standards should be CE marked, and have all of the correct Declaration of Performance (DoP) documentation.
Consult industry publications
There are a number of relevant publications which are available to download such as the Code of Practice: Hardware for fire and escape doors which is published jointly by the Door and Hardware Federation (DHF) and GAI. This publication is referred to in UK and Ireland local Building Regulations and is available on www.firecode.org.uk
The British Woodworking Federation (BWF) Certifire Best Practice Guide is also available and provides advice on selecting, installing, using and maintaining fire doors. It also features a range of useful checklists.
The Barbour Technical Guide to Fire Precautions and Fire Protection is also a useful download which covers legal requirements for responsible people under the Regulatory Reform (Fire Safety) Order 2005 (RRO).
Consider the Fire Door Inspection Scheme
The Fire Door Inspection Scheme (FDIS) online learning module was developed jointly by the GAI and BWF and provides unique online learning leading to a Diploma in Fire Doors (DipFD) and a route to becoming a Certificated Fire Door Inspector (Cert FDI).
FDIS offers education which is essential for anyone working with fire doors and escape doors, providing knowledge and understanding about the critical role of fire doors and how they can save lives and protect property.
Remember the importance of maintenance
Maintaining life safety critical items such as fire doors and ironmongery is not a luxury but a necessity. The RRO states: "Where necessary in order to safeguard the safety of relevant persons the responsible person must ensure that the premises and any facilities, equipment and devices…are subject to a suitable system of maintenance and are maintained in an efficient state, in efficient working order and in good repair."
Remember that with fire and escape door hardware the correct specification of product in the right application can mean the difference between life and death.