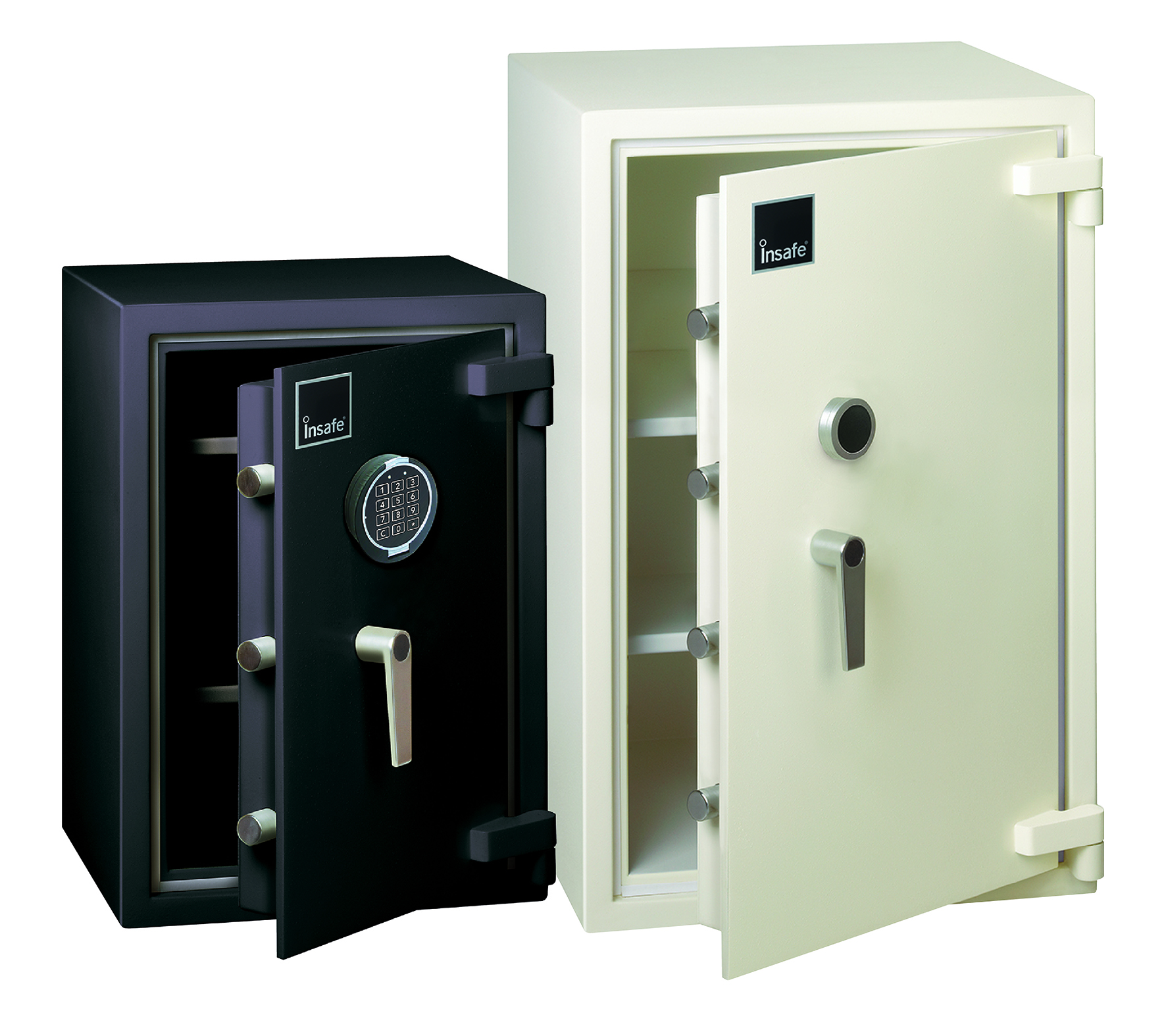 Insafe -the UK's oldest and leading independent safe manufacturer – continuesto invest in British manufacturing and expand the production at its Britannia Works factory in Wolverhampton.  The Britannia range is available in six sizes ranging from 24 to 256 litres. Black and white are both available as a standard finish offering a comprehensive choice for the customer.
Tested Certified Approved…Safe
Tested and certified in the UK by LPCB and approved by AiS, the new lightweight Britannia Grade 0 range gives more options to where a safe can be located in a home or business whilst not detracting from the security or insurance cover the safes provides (£6,000 cash /£60,000 valuables).
Insafe's Britannia Works in Wolverhampton continues to expand the product range manufactured there, now producing Grade 0, Grade 1 and Grade 2 safes as well as a range of over 50 specialist lines including insurance approved deposit safes and security cabinets.
As with all of the Insafe range, all sizes of the new Britannia Grade 0 safe are normally available from stock for immediate delivery. Bespoke sizes, safes with special features such as additional inserts or safes in custom colours are also available and can be manufactured and delivered within four weeks.
In safe hands at Lockex 2018
Sales Director for Insafe, Ryan Mills plus members from the management team will be displaying and demonstrating the full range of Insafe products at this June's Lockex 2018 – Security & Fire Saftey. No matter the sector you work in, the service you provide, nor the size of safe or level of security you require, Insafe will be able to help you find the right safe for you and your customers.
This year's Insafe Lockex stand will include the brand new 'versatile yet practically-sized' 16l S2-16K (that can house A4 documents without being folded) and the larger 36l Guardian S2-36K (big enough for laptops, ring binders and jewellery boxes) both retailing at less than £300, at £235 and £295 respectively (plus VAT), plus everything in between.