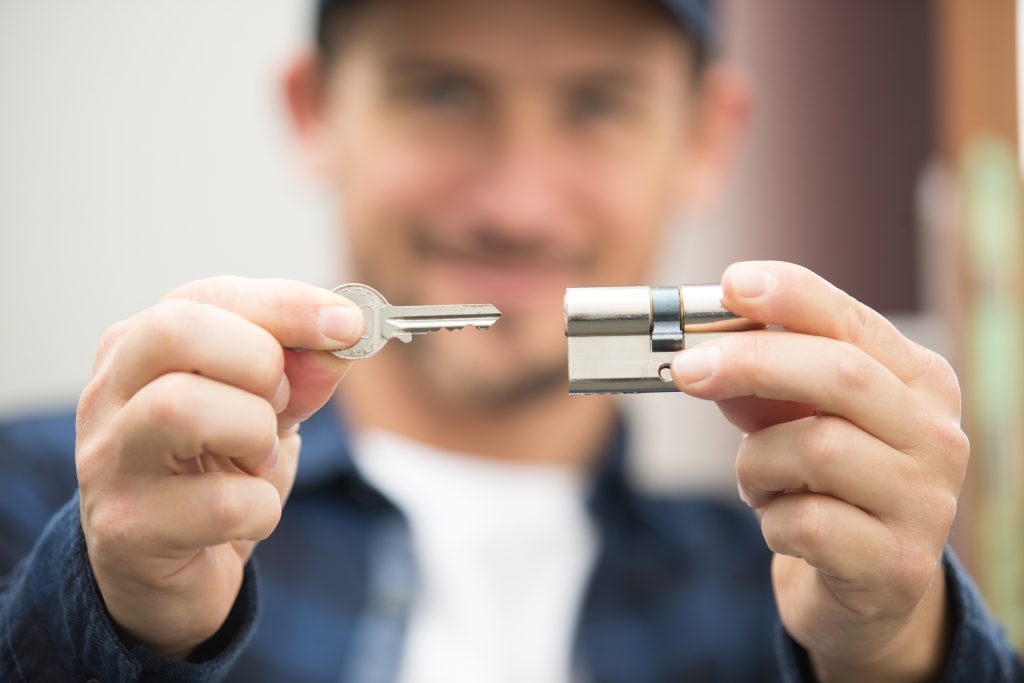 In a Parliamentary debate on Wednesday 22 September, Mark Pawsey MP urged the Government to look at regulation of the locksmith industry as a matter of urgency.
The Conservative MP for Rugby said he is backing the Master Locksmiths Association's (MLA) call for industry regulation to help protect householders who 'rely heavily on locksmiths for the security of [their] homes, and most importantly, [their] families'. It comes as new research by Neighbourhood Watch Network, in a survey of its members, revealed that 84% of respondents believed locksmiths should be regulated in a similar way to registered gas installers.
He warned ministers that if regulation isn't introduced as a matter of urgency, rogue locksmiths will continue to operate and rip off consumers.  Last year the MLA surveyed its own members and reported that 66% of respondents had been called to a job after homeowners inadvertently called out a rogue locksmith and 65% said rogues were overcharging customers by £200 or more.
At the debate Sir Greg Knight MP, also offered his support, recognising the distress caused to UK householders by the 'bait and switch' tactic used by unscrupulous locksmiths, whereby a job is secured by initially quoting a low price only to overcharge after they were awarded the job and completed the work, which is often sub-standard.
Addressing the Minister directly, and other MPs in attendance at the debate, Mark noted the spiralling number of rogue locksmiths operating across the country is putting the safety of members of the public at risk. He explained that householders calling out a locksmith – who they have often found online – are placing their security with someone who may not only be incompetent but who may not have passed any criminal record checks.
He encouraged the introduction of legislation to require all locksmiths to be licensed under an industry-led scheme, similar to the Gas Safe Register for gas plumbers. Such a scheme would make it illegal to trade as, and employ the services of, an unlicensed locksmith and would create a public register, giving consumers confidence that the service they receive will be of a high standard and reasonable cost.
He pressed Security Minister, Damian Hinds MP on the long overdue review of the regulation of locksmiths which was last considered more than 20 years ago and asked if Government would undertake a representation from the MLA on how the industry has changed in the intervening years. The Minister thanked Mr Pawsey for bringing the matter to the attention of the Government and encouraged the MLA to continue to engage with officials at the Home Office. He also highlighted the '…robust accreditation scheme [the MLA has] in place to ensure that approved locksmiths are appropriately vetted, inspected and qualified. The scheme is approved by the police crime prevention initiative, Secured by Design, which sets the industry gold standard for security products and interventions to design out crime. We encourage [consumers] to use the information available to them, including that which can be found on the Master Locksmiths Association website, to ensure they receive quality work at fair rates.'
Steffan George, managing director of the MLA, added: "Over the last year we've received hundreds of complaints from householders who have fallen victim to the unscrupulous activities of those masquerading as locksmiths. We need to protect unwitting consumers, many of whom don't realise the industry is unregulated, as well as protecting legitimate professional locksmiths whose reputations are being tarnished by these rogues.
"We are grateful that Mark Pawsey MP has brought this important issue to Parliament's attention. Alongside our colleagues at Neighbourhood Watch Network, Secured by Design and the Association of British Insurers, we all want to see rogue locksmiths become a thing of the past."
Jane Mason from Surrey is just one homeowner who has fallen victim to a rogue locksmith, having received a bill for more than £1,000 for a job that should've cost in the region of £100.  She welcomed the debate and comments: "Regulation of the locksmith industry can't come soon enough as without it rogues, like the one I called, will continue to operate and rip-off customers. Homeowners are unwittingly letting bogus locksmiths, who are often are not competent, untrained and unvetted, into their home. The government needs to review this issue urgently and do more to protect consumers."