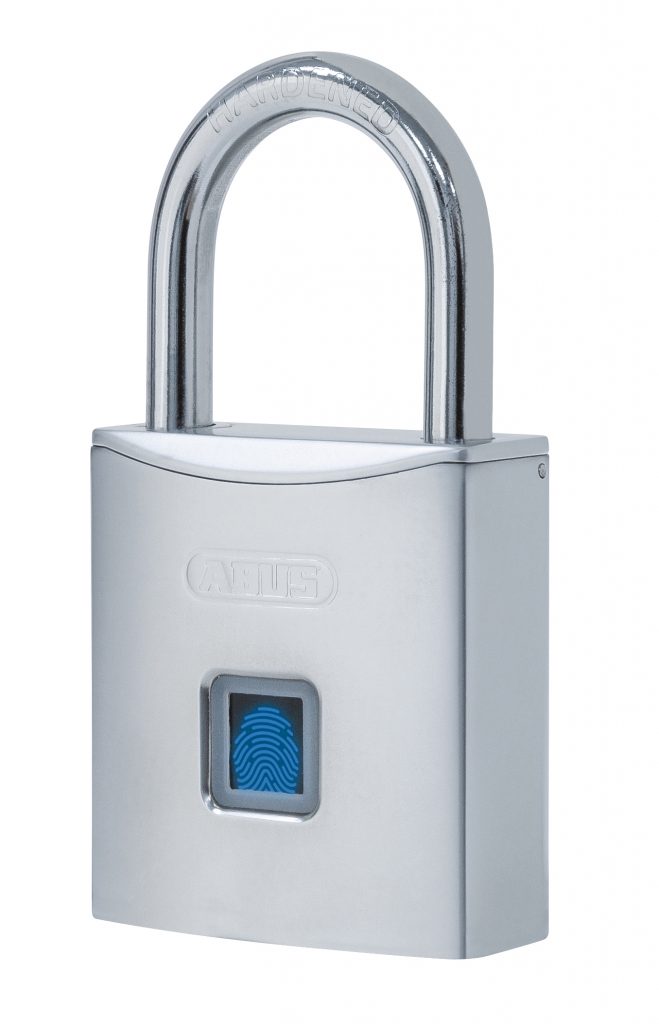 The ABUS Touch is the first padlock from security specialist ABUS that can be unlocked using an individual fingerprint instead of a key. The battery-operated lock has a hardened steel shackle and is equipped with a 360° sensor that can recognise up to 10 different fingerprints. The padlock offers a wide range of applications for families, sports clubs and small businesses.
Whether a locker in a fitness studio or school or a storage container there are many places where a padlock is an ideal solution. Instead of using a normal key, the ABUS Touch is opened with a unique 'key replacement': the biometric fingerprint. If the lock detects a previously stored fingerprint, it unlocks fully automatically in less than half a second. Up to 10 different fingerprints can be stored so that other family members, friends or colleagues can also access the lock. The fingerprints can also be deleted and replaced by new fingerprints at any time. The forgotten or lost key is also a thing of the past with this lock, as you always have the right 'key' with you.
To make it easier to enrol fingerprints in or out of the lock, the sensor is surrounded by an LED that guides the user through the process using different colours. This LED also indicates low battery status. If you fail to change the batteries in time despite the message – no problem: even if the batteries are completely empty, the fingerprints remain stored and are still recognised after the new batteries have been inserted.