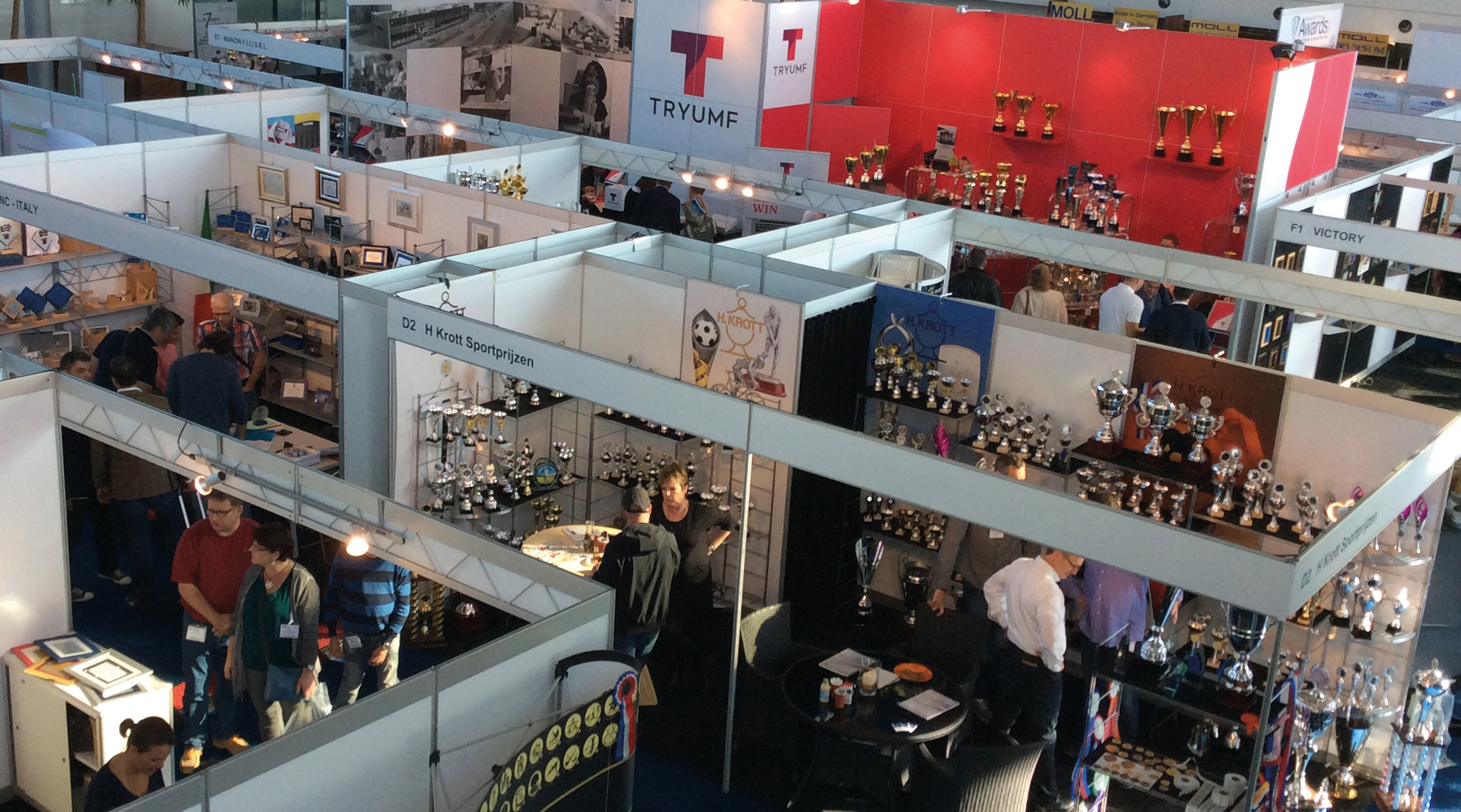 Euro Trophex – Europe's largest Trophy, Awards, Engraving and Personalisation Event is moving locations for 2018. After many years of being held in Amsterdam the show is expanding, and in response to demand from both visitors and exhibitors is moving to an exciting new location for 2018.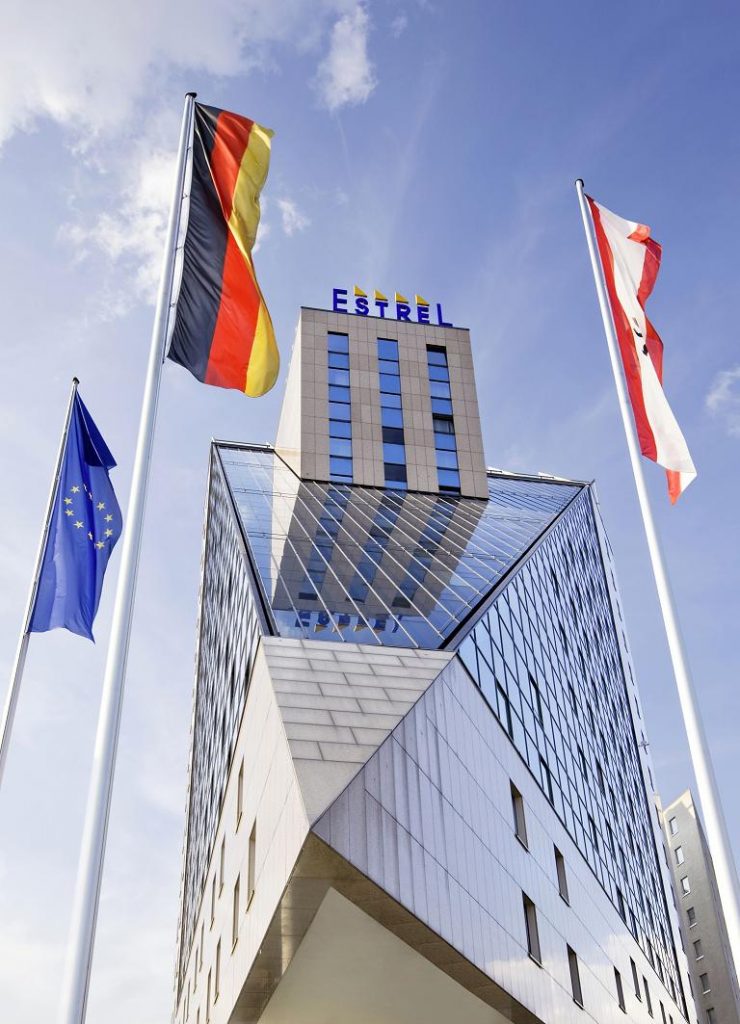 Tracey Greenfield Show Organiser said; "Visitors travel to Euro Trophex from over 70 countries worldwide to meet the companies that are leading and influencing the development of the Trophy and Awards Industry in Europe. With a large influx of innovation in the market coming from Eastern Europe and beyond, we felt Germany, and Berlin in particular, would be a great central European location for visitors to experience the latest designs and materials that are revolutionising the industry".
The Show will take place at the Estrel Berlin, Europe's largest hotel, congress and entertainment center. The Estrel Congress Center offers world-class facilities, and event space designed for up to 10,000 visitors, and with the hotel, leisure and entertainment complex in one place everything you need is conveniently located under one roof. The show opens on Saturday 3rd November – Sunday 4th November 2018.
The Estrel sits in the middle of Berlin's two main Airports, Schoenefeld and Tegel and Rail and Motorway Transport links stop outside the main entrance of the Estrel providing a location with excellent accessibility. Berlin is also an extremely exciting, vibrant and cosmopolitan city to visit, cloaked in history and culture, so there's something for everyone.
Robert Ebben from Biemans, supporters of Euro Trophex said; "This move to Berlin is an important step in the growth of the show, embracing change and identifying new innovative manufacturers and suppliers from around the world is imperative in driving the industry forward. Also, being able to target new domestic markets in Europe will be invaluable to exhibitors post Brexit."
Tracey Greenfield concluded; "Visiting the show is a must if you work in the Trophy, Awards, Engraving and Personalisation industries. If you are looking to identify suppliers, manufacturers, distributors or worldwide export opportunities then this is the show for you".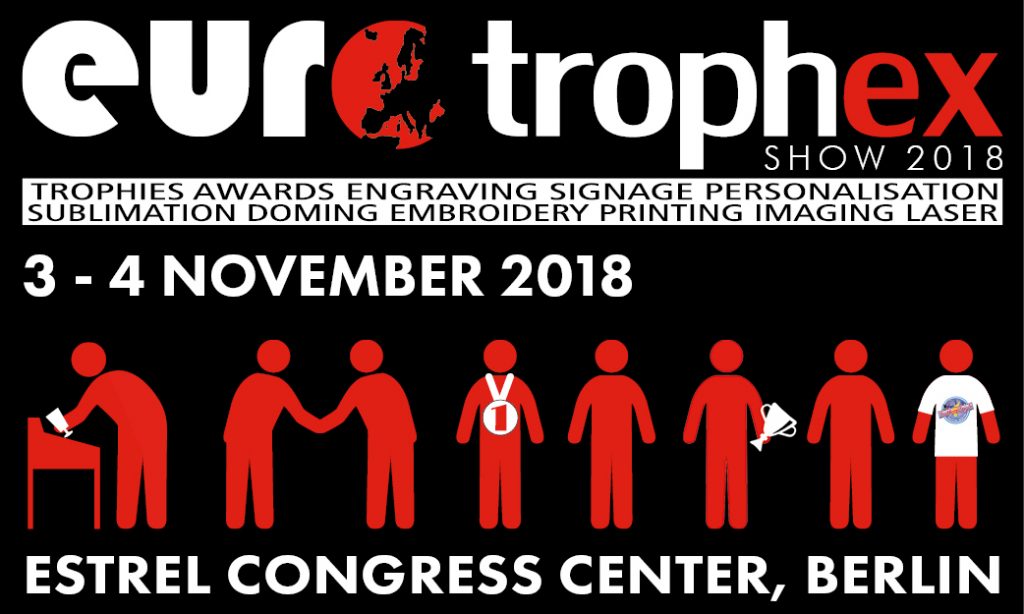 If you are considering exhibiting please call Tracey Greenfield on +44 (0) 1442 826826.
Registration for Euro Trophex 2018 is now open. Please visit https://www.trophex.com/euro-trophex to register for free entry to the show.