Technology plays a vital role in the world of physical security today. Having the power to control, review and initialise access to external areas of a building, internal door entrances, and furniture storage equipment from one device is an appealing scenario for many end-user sites. With such demand on the rise, it is essential for security installers to keep up-to-date with new technologies present in the marketplace, allowing you as a security installer or locksmith to meet the demands of building owners.
Here at DOM UK, we understand and recognise that knowledge is power; that is why we have introduced some interactive digital seminars.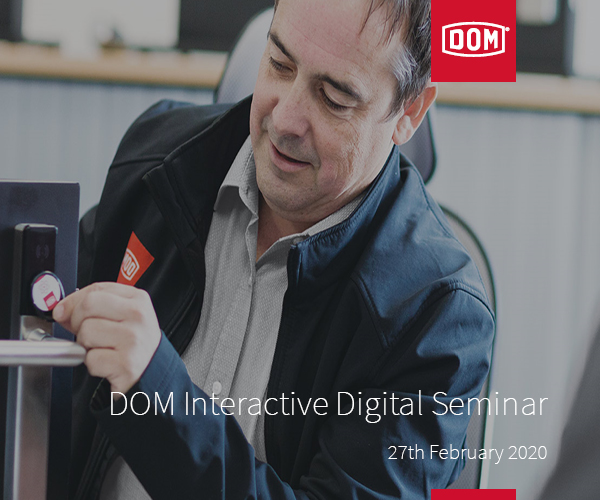 DOM Interactive Digital Seminars – What can you expect.
Hands-on training and live demonstrations on the electronics range of digital hardware solutions available from DOM; explore both Online and offline Access Management Systems. Explore further with the team, review IoT/smart solutions, gain full insight, and witness the advantages of our ENiQ Security Ecosystem.
Events are due to take place on the following dates.
Thursday 27th February 2020
Wednesday 11th March 2020
Tuesday 31st March 2020
All events are free to attend and will take place at DOM UK Ltd, Access Experience Centre, Tipton.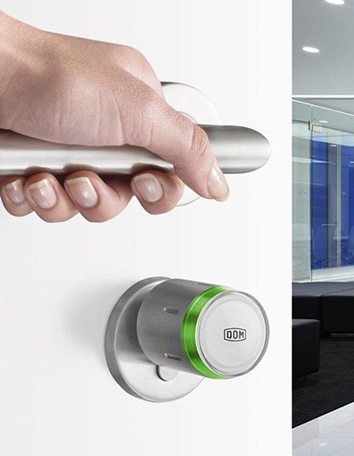 During the sessions we will be focusing on the new ENiQ Guard Digital Door Handle; A stylish and elegant form of door hardware. Designed to fit new and existing doors with its range of variations. Also available with a cylinder override, enabling users to manually unlock the device in any situation that may require emergency access.
Options available on digital door hardware do not end there. DOM ENiQ Pro Digital locking cylinder, offers a sleek product available in 12 different variants. Each designed to meet bespoke requirements and is available in four different profiles, adjusted to fit any length.
In addition, learn more about what you can offer your customers, to help control and monitor the entrances of a busy building. The ENiQ AccessManager is reliable, durable, smart, and versatile. The perfect product to implement when managing access points deemed to experience substantial footfall, offering a wide selection of possibilities and usages. Utilise it as a standalone wall reader, or as a device integrated with an existing system.
However, the journey of achieving complete Security Ecosystem does not end by securing just external and internal areas of a building. During the event all security professionals can discover the benefits of the ENiQ LoQ Digital Furniture storage lock, designed to secure your personal belongings or important business items.
"2020 marks the introduction of these exciting training seminars" comments Mr Owen Boothby Sales Manager at DOM UK. "We have a fantastic range of access control solutions to introduce to the market, and it would be great to see these products installed within both private and public building environments."
For more information or to register for your free place today follow this link www.dom-security.co.uk/bookevent or contact us on 0121 348 8835, email sales@dom-uk.co.uk