Introducing Loxta Hardware, a company with over 34 years of manufacturing experience.
With the benefit of this wealth of experience, Loxta provides top-class support to its customers within this sector. Over the years Loxta's product portfolio has expanded to over 16 ranges as they've been at the forefront of developing products in line with changing market trends, helping customers create bespoke products, and overcoming new project management challenges.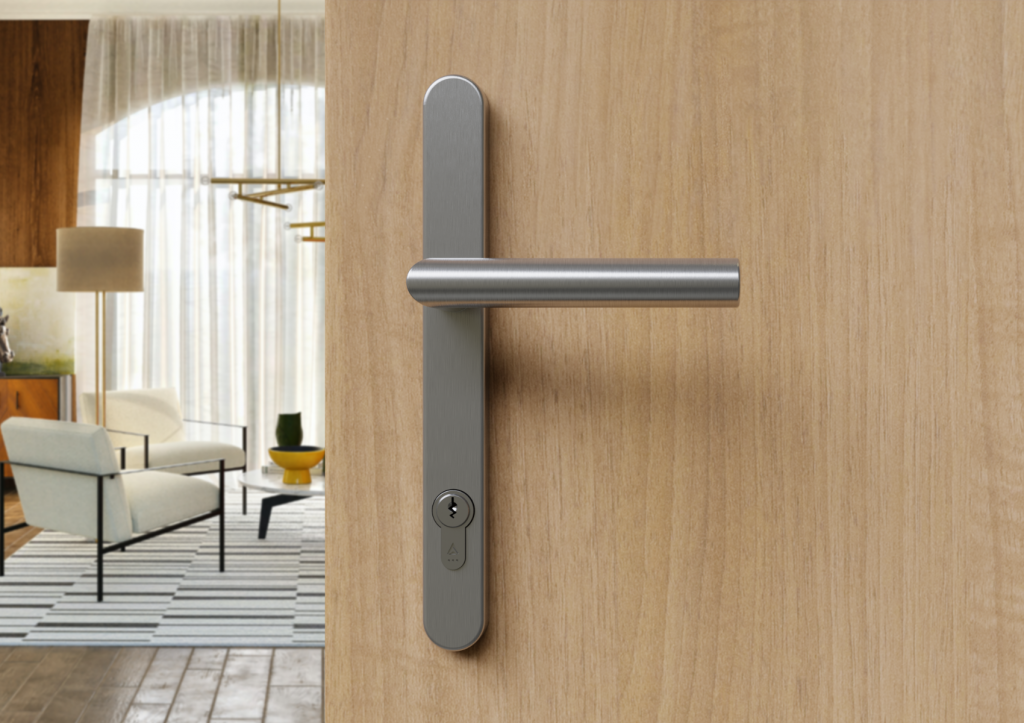 Loxta's focus on the ironmongery and security market is slightly different to most. With its in-house manufacturing facilities and engineering DNA, Loxta can control the entire process from concept to delivery. From the selection of raw materials and production processes, through to manufacturing and delivering products, the Loxta team have the capability to oversee and manage the complete supply chain. This leads to the creation of high-quality ironmongery and hardware that can meet all customer needs.
"Things are changing at a rapid pace, and we are working hard to stay ahead of the curve" begins Shaun Singh, MD at Loxta. "We have been getting plenty of feedback from customers on how we can support them, and as a family business we are able to react to these relatively quickly. Recently we have launched 3 new product ranges, with a few more in the works to support key challenges such as hygiene control, fire safety and right to repair."
A selection of Loxta's ranges include: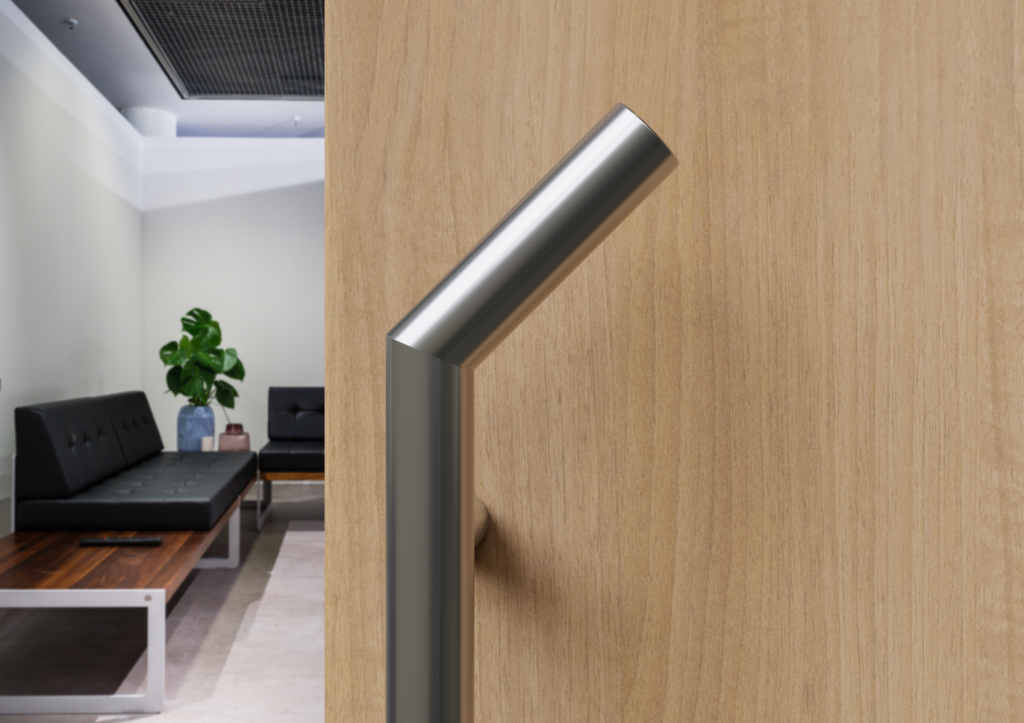 Series 16 – Marine Grade Hardware
Tried and tested for harsh coastal landscapes, Series 16 offers protection and longevity without compromising on the aesthetics for those that want a sleek suite of door furniture for domestic or commercial settings.
Having manufactured a range of bar pull handles on a custom basis for a number of years, the time is right for Loxta to launch a suited product range that brings together all its Stainless Steel 316 products. Initially the main focus for this is Loxta's fantastic range of pull handles. With this product range still in development, Loxta will suite it with multipoint door handles, internal door handles and much more soon.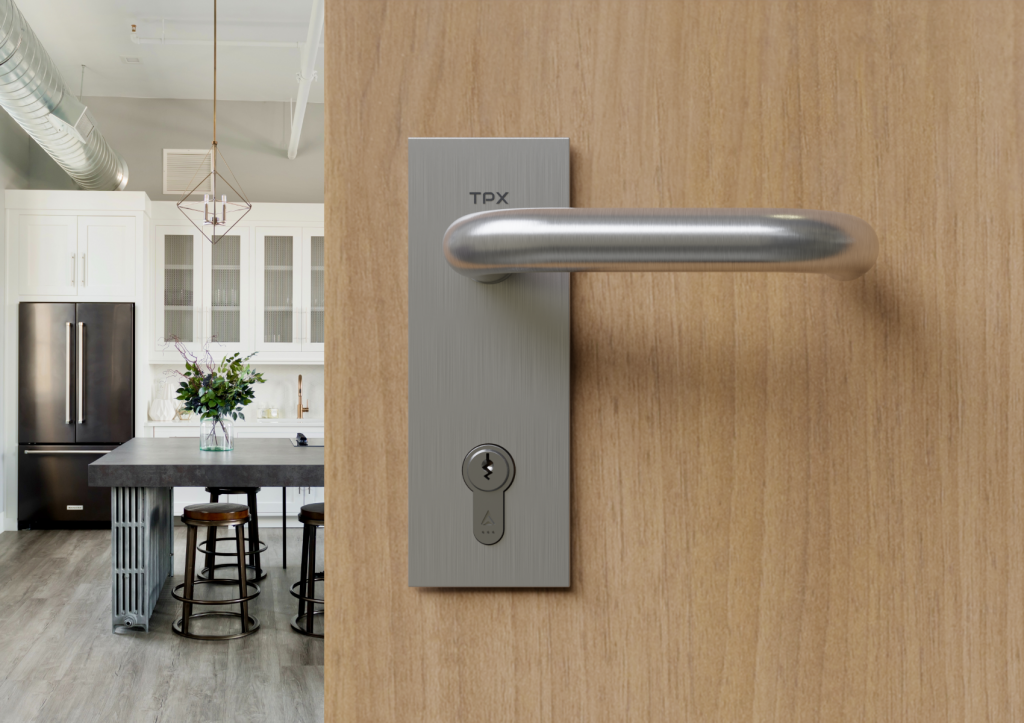 TPX: ThermoProtect®
Loxta's ThermoProtect® offers a range of fire rated hardware to help customers purchase a full suite of products under one banner. ThermoProtect ® brings together a range of fire rated hinges, latches, handles, intumescent packs and much more to make specification and supply much easier when managing projects.
TouchProtect®
The issue of hygiene and touch points is not a new problem, but the past 18 months have undoubtedly thrust it into the forefront of everyone's mind. Since long before Covid-19, Loxta had already been working on anti-bacterial coatings for hardware – handles in particular – and the events of March 2020 meant that this product development became top priority.
In the months that followed, Loxta launched the TouchProtect® range. This comprises of anti-bacterial and anti-viral self-adhesive film, surface sanitiser, hand sanitiser, gloves and masks. Customers can use the TouchProtect® portfolio of products either retrospectively or at the time of fitting. Plus, products such as the sanitisers, gloves and masks are set to become essentials for installers and locksmiths carrying out their work, and for hardware premises to protect staff, customers and visitors.
Custom Made
Ironmongers use Loxta's Custom Made range to support their design and manufacture work in export markets, in particular the Middle East. However, there has been a resurgence in demand for this in the UK market. Custom Made allows architects and ironmongers to design and develop bespoke door handles to suit their projects, whilst utilising Loxta's engineering and manufacturing knowledge for guidance.
Shaun added: "There is no one-size-fits-all solution when it comes to architectural ironmongery, but we are well equipped to support our customers with a variety of products and solutions. Knowledge is key when it comes to hardware for everyone from retailers to installers. The more they know, the better equipped they are to advise their own customers and we hope that our new digital screens will help support this knowledge transfer."

Contact Loxta Hardware