Leading supplier of security and entrance systems solutions, dormakaba, has upgraded its KTV Revolving Door system, which now offers improved installation times and a new automatic Night Shield.
With the dormakaba Direct Drive, the KTV Revolving Doors now feature an impressive shallow ceiling assembly of just 100mm, with an integrated LED light ring, allowing for the seamless integration with existing architecture. Thanks to the brushless motor, the doors benefit from enhanced life cycles – tested to 2 million cycles. Plus, the new Weldless floor ring uses threaded rods instead of welded brackets, meaning the floor ring can be more easily and precisely levelled, resulting in a much quicker installation.
The upgrades also include anti-intruder protection to class RC2 as standard, so specifiers and building owners can have total peace of mind that the doors will protect against unauthorised access and vandalism.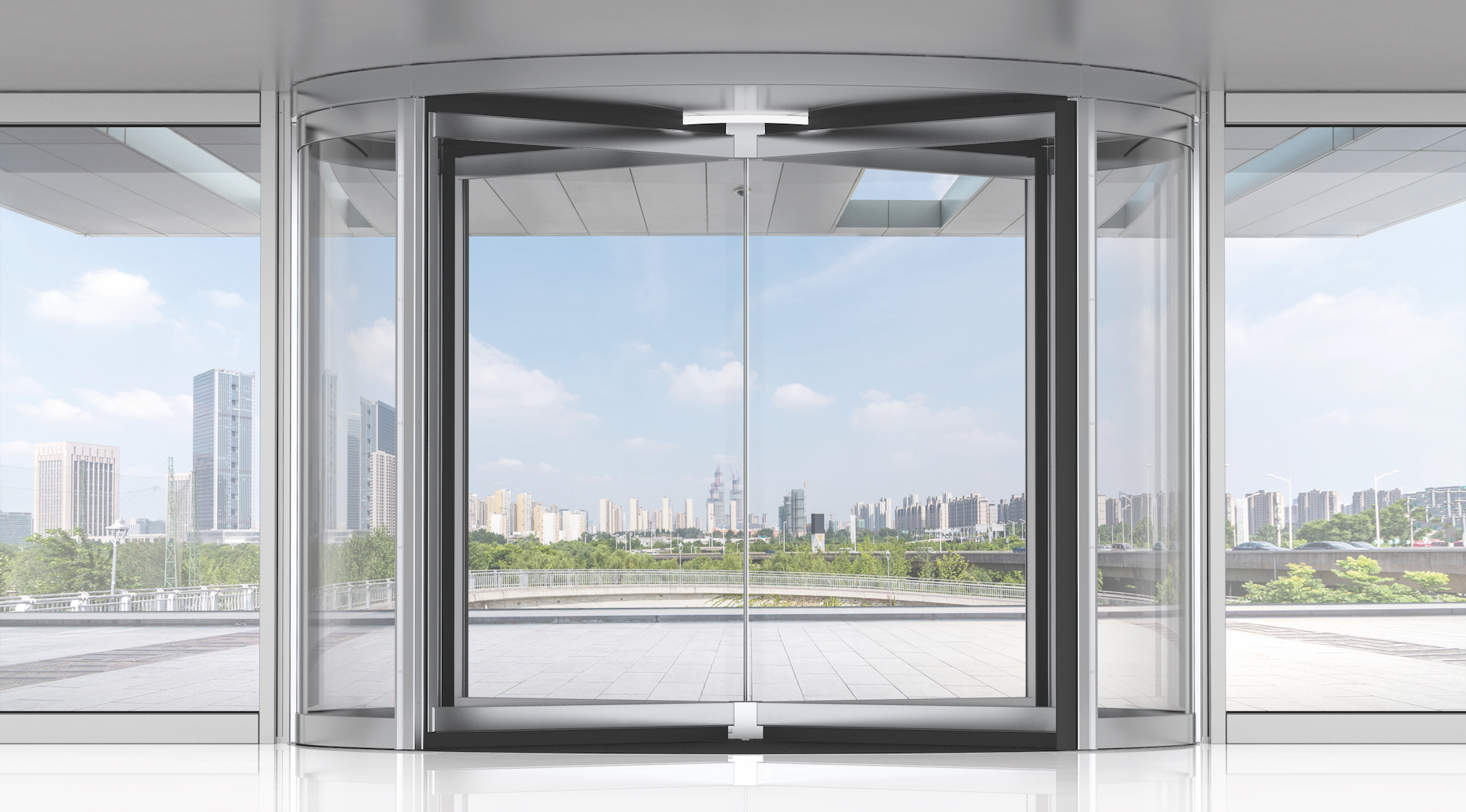 For those with increased security requirements, the KTV is also available with an additional Night Shield option, which can be installed internally or externally, and is equipped with EN 1672 tested and certified RC2 class burglary protection. The Night Shield is available as either a manual locking solution, or a new low-energy automatic version that reliably locks the revolving doors by means of a simple programme switch.
Rafik Pathan, Solution Sales Director at dormakaba says, "dormakaba works across a wealth of sectors and we recognise that there is no such thing as a one size fits all solution for locking and security.
"Requirements can vary considerably across different specifications, so our KTV Revolving Doors are available in a variety of combinations – including 3 or 4 wing turnstiles, transport openings for bulky deliveries – and a range of locking devices. The Twin Brush Double Seal offers increased protection against external issues such as noise, dirt, or cold air – perfect for installation in reception areas.
"These upgrades and additional options continue to prove our commitment to excellent products and unbeatable customer service, with support available through our full-service package. This starts from site-visits and drawings, through to remote software updates and dedicated aftercare where possible, guaranteeing the best solution with one trusted supplier."