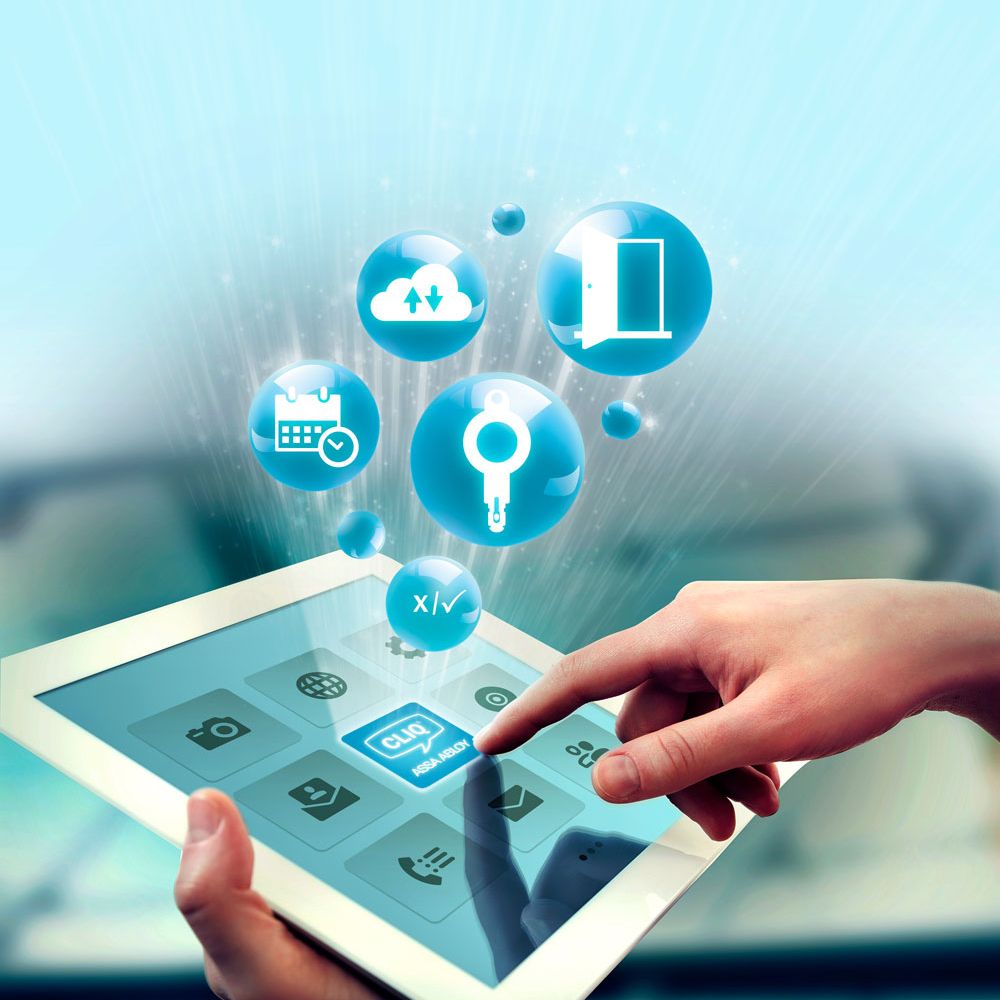 ASSA ABLOY Security Solutions, a UK division of ASSA ABLOY, the global leader in door opening solutions, is launching the new CLIQ® Go system for locksmiths looking to future-proof their security expertise.
To keep operations simple, CLIQ® Go allows customers to remotely manage security from a smartphone App. This enables clients to easily manage and change access rights on demand, and instantly revoke authorisation if needed.
CLIQ® Go offers a major upgrade to traditional mechanical keys. Just one mechanical coding for all systems enables locksmith to keep keys and cylinders in stock, and to programme and configure on demand using the CLIQ® Express software. The system combines high electronic and mechanical security and is powered by a battery inside every key.  Furthermore, no software installation or maintenance is required at the client's end, keeping operation simple for locksmiths and customers alike.
"CLIQ® Go is perfect for installers and resellers looking to offer quicker and more efficient services to small and medium-sized businesses," says Simon Wilson, National Sales Manager for ASSA CLIQ® Remote at ASSA ABLOY Security Solutions. "Managers don't want to be wasting time changing all their cylinders because someone lost a key, and with CLIQ® Go they don't need to. Secure access control is at their fingertips.
"It offers high standards of security at a cost-effective price, as well as a recurring revenue stream for savvy locksmiths. CLIQ® Go brings old-fashioned locks into the 21st century, and forward-looking business clients will love it."
CLIQ® Go cylinders are quick and easy to install without wiring at the door. Cylinders and keys are built to withstand the elements, so can be used on interior and exterior openings, and work across multiple types of enclosure, including doors, cabinets, cupboards and padlocks. CLIQ® Go has the potential to be the last master key system the end user ever needs because of the control on keys they have.
For more information on CLIQ® Go, please visit https://www.assaabloy.co.uk/cliqgo, or contact Simon Wilson over LinkedIn, Twitter, or via email at simon.wilson@assaabloy.com.