Now has never been a better time to start to explore training modules at the MLA.
Our list of training classes is growing year on year, keeping you up to date with the latest technologies and techniques in the locksmith and security industry.
The facilities at Rugby are second to none. Lecture rooms, training rooms with rig set up's so you get the full hands on and the opportunity to gain more skill sets is now a thing of reality.
The MLA are not-for-profit, so they reinvest heavily in new courses making sure we have the latest equipment so you can get the most from your experience.
Talking about experience, what about the trainers themselves? It no secret the MLA has some of the most respected locksmiths in the industry within its membership, so it makes sense these are the people that will be training you themselves.
One of the most important things about a real training program is structure. No course gets underway without being scrutinized by several people to make sure they are correct, use the right terminology, provide full understanding, using a proper curriculum.
The MLA have been training locksmiths over 30 years, there is no better place if you want to learn.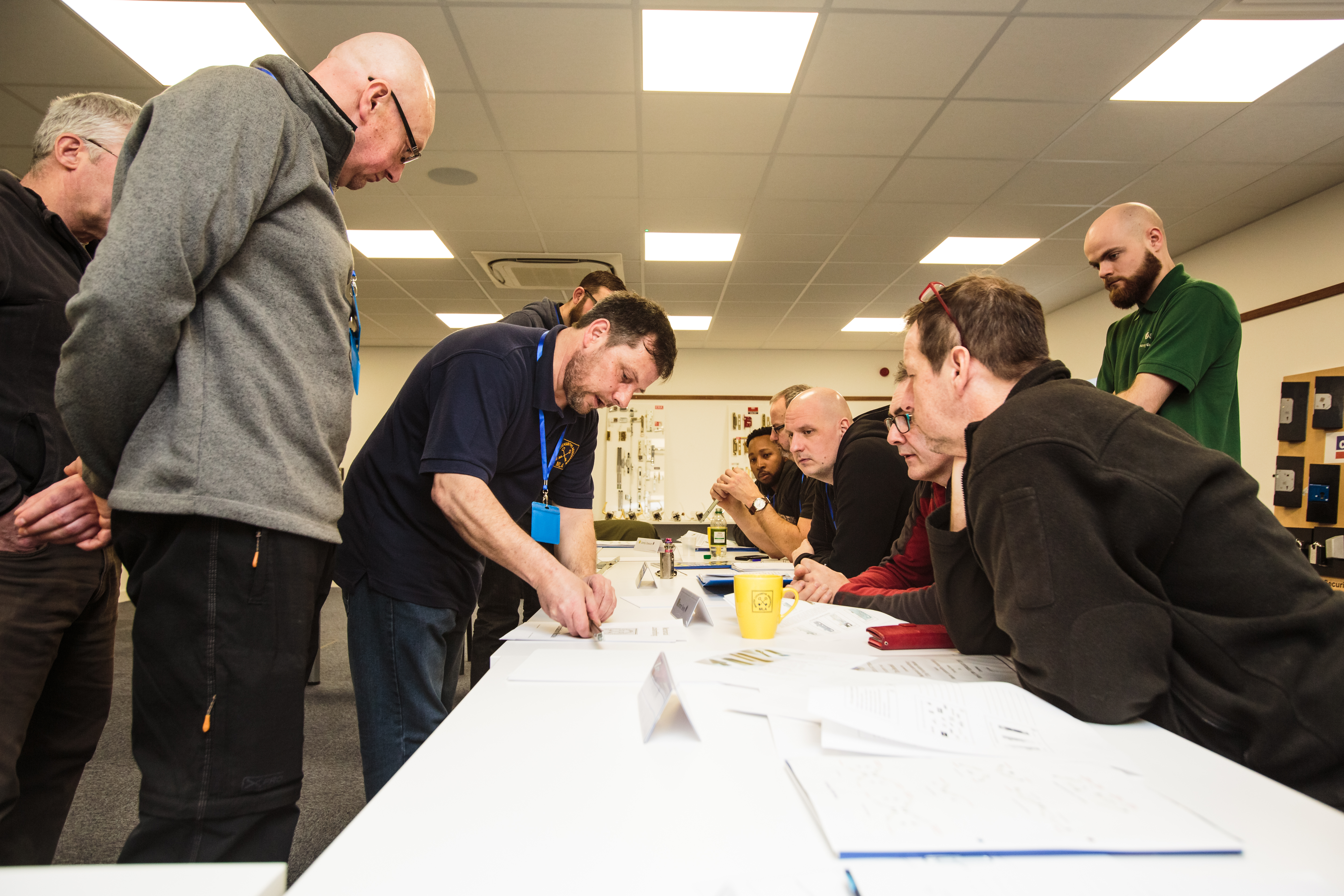 So, what kind of courses do the MLA offer?
We offer courses that cover every aspect of the industry, far too many to go over today, but let's go over some I'm involved with myself.
Level 1 & 2 opening, where do you start? At the beginning of course.
The Level one opening course is designed to complete the foundation course, this course is for newcomers to the trade or apprentices working for companies. I work alongside the very best here, with many years of experience and knowledge on these courses.
For example Jeff Turner, a very well-known and respected locksmith who has significant experience in teaching newcomers on how the mechanisms work inside basic locks is one of a number of expert tutors who run this course. It's a well thought out course bringing you into the beginning of a journey to opening locks. No locksmith starts off by opening high security locks at the beginning. This is just way too much to take on as a beginner, ever heard the line run before you can walk? This is not how to coach and teach somebody, locksmithing is NOT all about picking locks there is way much more to it than that!
Already know the basics? Then how about the Level 2 opening? The stakes just raised up a bar. This course is designed for the intermediate locksmith, looking to gain more knowledge on opening mortice locks via various techniques.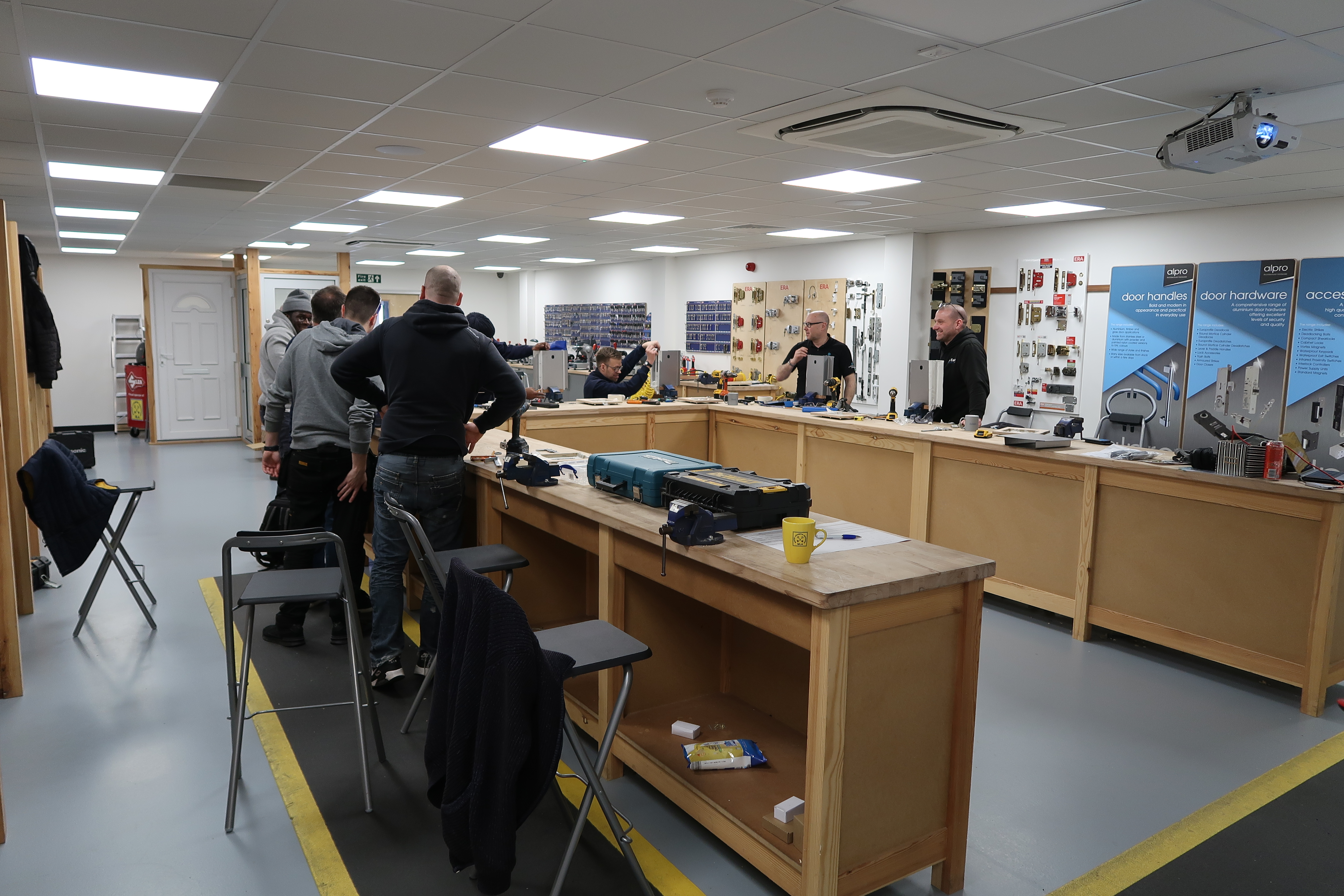 The MLA have designed their courses to be taken in stages, because nobody is a locksmith in 5-10 days. Its takes years to learn the trade. By doing the training in a structured way it means you can pick modules that are right for you, at a time that suits you and your understanding You can take in some knowledge, then take that away build on it, then pop back when you are ready to step up to the next notch.
Remember the walk don't run? Don't believe what some independent courses tell you, remember they are doing these courses to make money, we are here for the long haul.
From here we can move onto the Advance Mortice Curtain picking class.
This class is also held by me and Paul Horton, Paul is a very well-known name for opening locks non-destructive, as he is a warrant locksmith that opens all types of doors every day, especially ones that others have walked away from.
This course is designed for Locksmiths that take their mortice picking seriously and want to go non-destructive. To gain the most from the course you'll need a full understanding on how BS mortice locks work, we don't box you into one design of tool, bring your own, we also don't stick to one type of lock in a vice, we also have real doors for you to get open in a fully kitted out workshop. A well-received class for the serious pickers.
Next, we move onto the Advanced Cylinder opening class.
Again, this class has been designed for the locksmith that is full time working and dealing with these types of locks day to day. We go into great details showing you different tools and techniques opening high security locks. We also go into a deep detail with regards to damaged locks, locks that have been attacked, and potential issues, even key designs, it's all relative. As the MLA is not aligned with any manufacturer of tools, we can give full independent and detailed advice on the day, showing you the many different types available.
Our latest venture is sponsored by one of our own affiliates.
The van deadlock installation course is backed by one of the longest serving and largest suppliers of these products Locks 4 Vans Ltd. Put together by me and Terry Watts, including trainers Martin Leadbeater & Paul Horton.
Courses like these do not pop up over night, they take months of planning and cooperation with the manufacturer to get them right. A lot of time and effort goes into the details, including how the lecture is conducted, how the workshop is set up for the hands on, and what are the best parts to focus on to make sure any students taking the course get 100% from it from their visit. You need to leave a course like this with confidence to fit this type of security once you have completed it.
In this course we cover Deadlock/Hooklock installation, slam lock, repair plates, external bolt on security, upgraded OEM locks, as well as other useful products in the L4V line.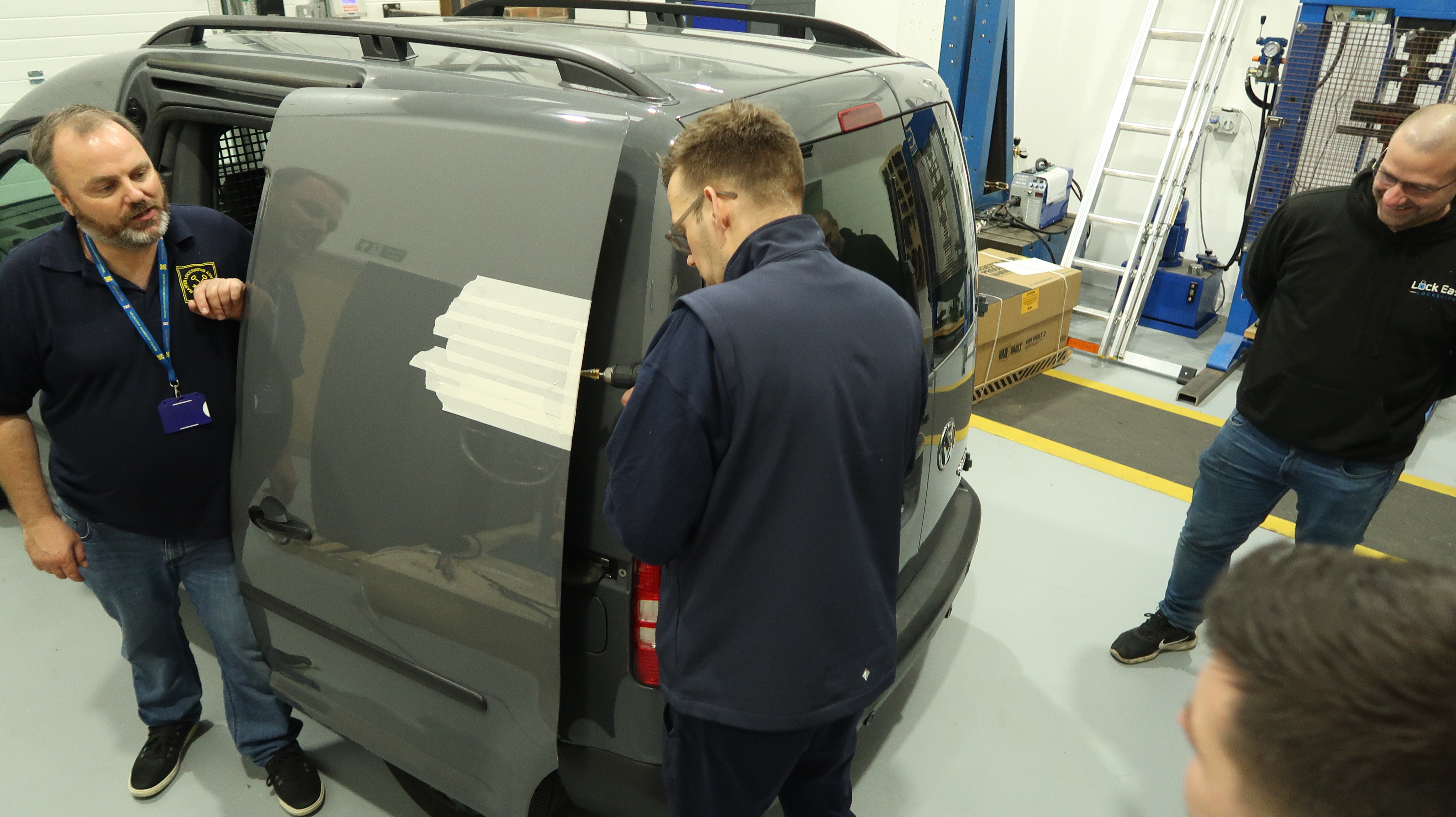 One lucky attendee even gets the chance to fit a set of locks to their own van on the live fit, for free! Virtually covering the cost of the course, itself if you had them independently fitted.
So, there are many reasons to choose the MLA training programs right now, no matter if you are new to the business, been in the industry for a few years and want to improve your skills, or indeed want to add new skill sets to the ones you have now.
The MLA's own training is not done at a private house, not done in a small, converted shop or hired hall, its being carried out at a professional state of the art premises with the very best facilities, actually built for this sole purpose and able to replicate real world scenarios you are likely to encounter. Fully insured and professional.
All trainers are highly respected individuals, with each course having a dedicated team that builds you a proper teaching curriculum specifically for the course you are taking. Each level is designed to increase your own knowledge over a period of time combining these together, with full course notes, and presentation certificates provided at the end of each course.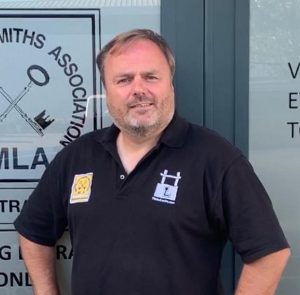 MLA members can get discounted rates on training, and in a lot of cases these discounts can cover your membership costs.  Also, right now, the MLA are offering members & non-members the chance to get discounts on combining the courses that you want to take.
We look forward to welcoming all locksmiths to our headquarters, we have something for everyone.
Please have a look over the MLA website www.locksmiths.co.uk for more in-depth details on all the courses that are available and deals to go with them.
See you there,
Shane